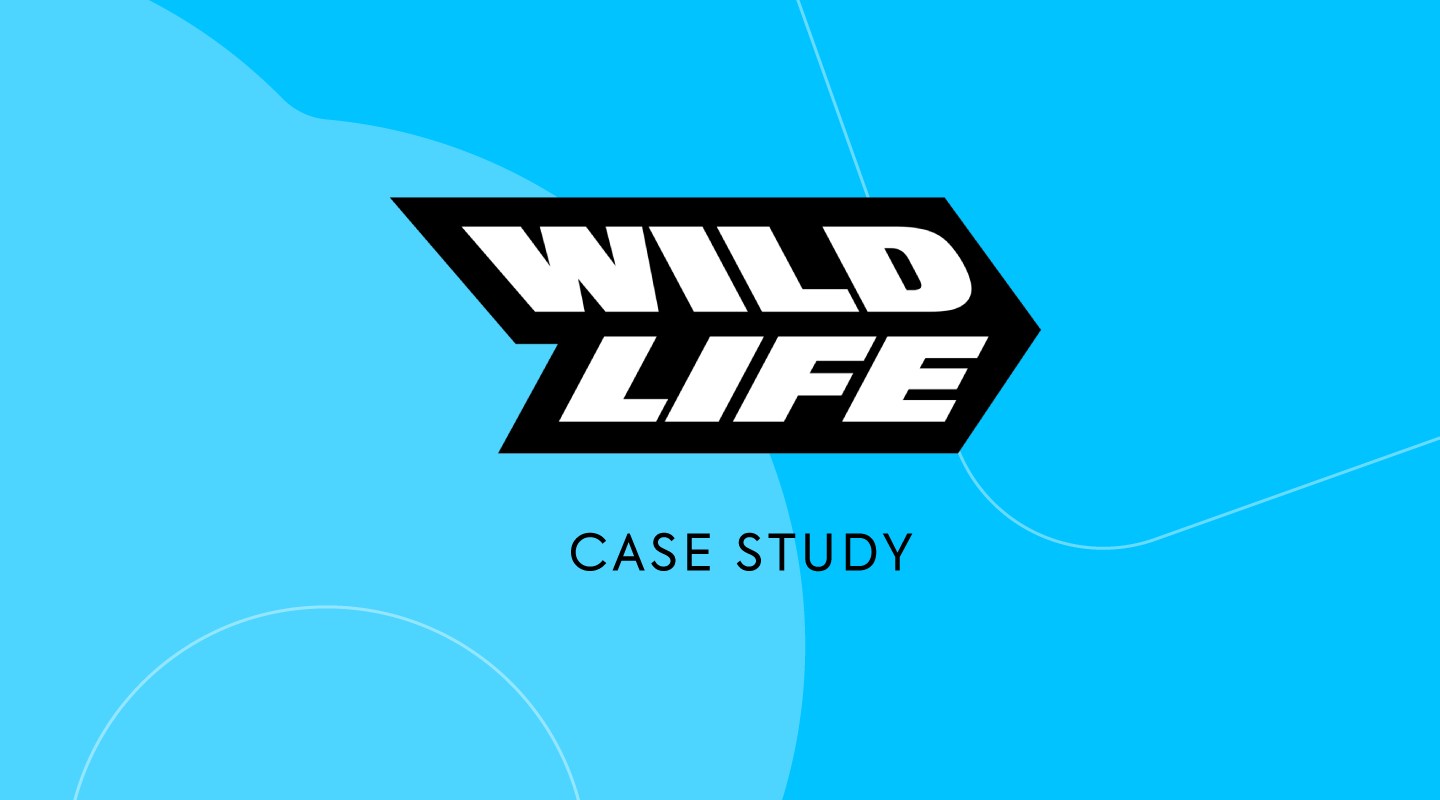 Challenge
 – 
Managing Cloud Spend 
from
 an Educated Perspective
Wildlife Studios, a mobile game company, was founded by brothers Victor and Arthur Lazarte in Sao Paolo in 2011. Since then the company has experienced hyper growth and has around 700 employees, 60 games with 2 billion downloads, and over 100 million monthly active players around the world.  
With all their games running on AWS and hundreds of engineers spinning up servers at will, understanding what exactly was being spent and by which teams, was imperative for reigning in their skyrocketing cloud spend.  
When Bruno Farha joined the company in 2019 as the Engineering Operations Manager, the CTO of Wildlife Studios told him that he believed the company could save over $1 million a year in AWS and gave Bruno the mandate to find a way to do it. However, Bruno found that AWS's native tools for cost management didn't give him the forecasting visibility he needed to make educated decisions about using potential cost-cutting measures such as EC2 reserved instances and Savings Plans. Bruno noted "With some of our games going viral and others being very cyclical, I had no easy way to determine whether we truly needed to buy a reserved instance for 1 or 3 years, or if we should buy one at all." 
Additionally, with Wildlife's numerous game development teams responsible for their own spend and usage, Bruno was looking for a system that provided granular cost and usage notifications that provided visibility at the tagged resource level, proactively alerting each team so they could implement corrective measures in real-time.  
Solution
 – Visibility into Cloud Cost Optimization with Automated Implementation
With new games such as Tennis Clash and Zooba quickly gaining popularity and driving cloud spend even higher, the introduction to Spot by NetApp, made by RealCloud, a Brazilian cloud consultancy, at AWS re:Invent 2019 was a complete game-changer for Bruno.  
"Spot by NetApp's suite of cloud cost management solutions delivers more than just visibility into what we are spending for each and every game, but also clarity into the most cost-effective path to actually optimizing our spend," enthused Bruno. He further explained, "Spot by NetApp's Cloud Analyzer gives me cost reduction projections that can be achieved by either using AWS spot or reserved instances, making it easy for me to decide which option is best, based on potential savings, whether the workload is on EC2 or RDS as well as other internal considerations."  
With Cloud Analyzer making it easy to assess when and where to use reserved or spot instances, Bruno can implement, in just a few clicks, optimization strategies for game workloads either via Eco, Spot by NetApp's solution for reserved capacity management and optimization, or via Ocean, Spot by NetApp's solution for reliably running containerized workloads on spot instances.  
"By making it easy to offload unused reserved instances, Eco allows us to use reserved capacity more aggressively even for shorter-term workloads without worrying about financial lock-in," noted Bruno. He added, "For our compute-intensive, peer-to-peer games, Ocean allows us to use spot instances for massive cost savings without the inherent interruption risk normally associated with excess compute capacity."  
Results and Benefits
Some of the benefits realized by Wildlife Studios include: 
Easy cost allocation
and management
 with 
a
dvanced spend 
analysis and 
forecasting capabilities
With Bruno driving game engineering teams  to achieve their OKRs (objectives and key results), including staying within budget, Cloud Analyzer's advanced grouping and drill-down into spend based on region, account, tags, service, pricing model, instance type and more, makes it easy for him to stay on top of their cloud consumption on a game by game basis.  
Additionally, Cloud Analyzer's calculates projected costs by accounts and services, enabling Bruno to easily ensure current and future spend are in line with his expectations for that month. 
Better cloud governance with p
roactive
 alerting by tag groups
"Getting notifications about exactly which games and teams are over-spending is critical for remedying any issues, especially during holidays when our teams are off," noted Bruno about Cloud Analyzer's customizable notifications. Bruno filters out noisy alerts by defining a tighter anomaly scope (choosing from daily, weekly, monthly timeframes), alert thresholds, selecting specific services and tag groups to see who is deviating from normal usage and spend.  
Clarity into cost optimization options for educated FinOps decisions
With Spot's Cloud Analyzer providing actionable cost optimization recommendations for moving EC2 workloads to either spot or reserved instances, Bruno can easily compare the options and determine which is most appropriate for each workload.  
65% cost reduction on 
6
digits
monthly
cloud compute 
spend
 drives sustainable growth
Wildlife Studios can rapidly and affordably expand support and deliver engaging experiences for gamers around the world with Spot by NetApp making it possible to reliably leverage a highly affordable blend of EC2 spot and reserved instances with less than 20% of their overall compute workloads running on-demand. 
"Spot by NetApp is on track to actually cutting Wildlife Studio's cloud bill by close to 3 times more than our original target," explained Bruno about his cloud cost management efforts.  
Long-term pricing without 
risk of 
financial 
lock-in
For workloads that were better suited for reserved instances, Eco's comprehensive analysis of historic usage trends combined with machine learning projections cut down the amount of time needed for capacity planning sessions with finance, engineering, Devops and other related teams. Bruno noted "I can purchase reserved instances with more confidence with the financial justification clearly mapped out in Eco." With Eco automating buying and selling of unused reservations, Wildlife Studios can take advantage of long-term pricing for 3rd party reservations while minimizing the commitment time (often even for just a few months). For reservations that are no longer needed, Eco offloads them, so the company never gets stuck with idle resources. 
24/7 support and expert consultation
 for successful game rollouts 
With Spot by NetApp providing global support with dedicated technical and business account managers, Bruno and the technical teams receive custom, step-by-step guidance whenever needed. This has helped Wildlife Studios to smoothly transition workloads from expensive on-demand pricing to spot and reserved instances, one game after another.
Wildlife Studios, founded in Sao Paulo, Brazil, is one of the 10 largest mobile gaming companies in the world with a portfolio of over 60 memorable games such as Sniper3D, Tennis Clash and Zooba. With a global presence, Wildlife Studios is serving up fun to billions of players by creating games that will define a generation.
https://wildlifestudios.com/