Deliver long-term value, increase customer confidence and drive cloud business growth
Reduce overhead of delivering cloud services
Increase profit margins and long-term customer value
Provide transparency with controlled access of data
Improve security and compliance posture

Managed service providers have an opportunity to become a trusted, strategic partner to the modern cloud enterprise.
Spot by NetApp's suite of cloud management and optimization solutions give MSPs the capabilities they need to help customers scale their clouds quickly, efficiently, reliably and cost effectively.
Power cloud services across verticals, customers and environments
Cloud visibility
Gain clarity in the cloud for you and your customers
Spot solutions give MSPs robust visibility, business intelligence and management features that increase customer confidence and enable you accurately quantify costs and potential savings.
Manage multiple accounts, teams and projects in one place
Real-time, detailed cost and usage data of customer accounts
Current and historical trends with customizable BI dashboards
Continuous monitoring of reserved capacity portfolios
Anomaly and risk detection with ongoing monitoring, built-in checks and alerts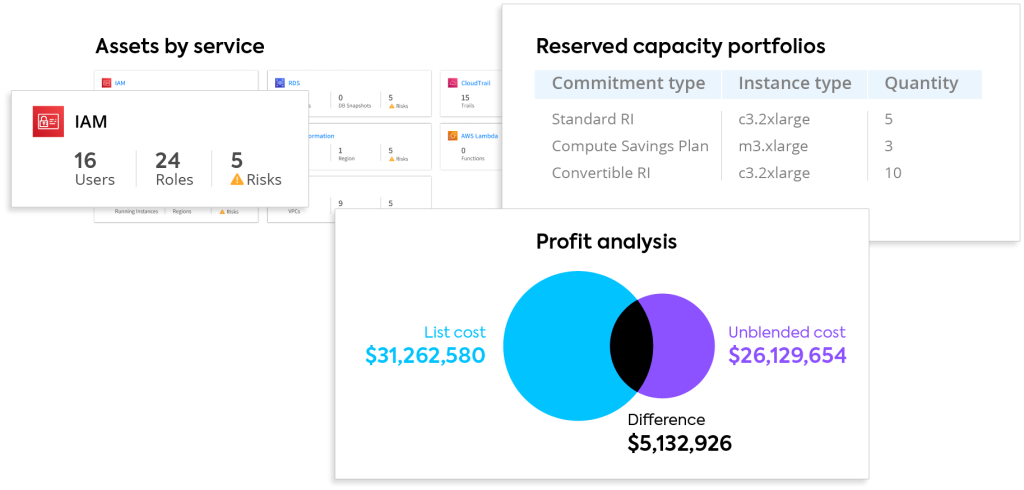 Cloud management and optimization
Make data-driven, ROI-maximizing recommendations
Increase profit margins while helping customers execute and advance their cloud initiatives. Develop automation and optimization strategies that reduce cloud spend, improve resource utilization and efficiency.
Proactively identify idle and underutilized resources
Fully-automate buying / selling of unused reserved compute
Implement automation for cloud infrastructure operations
AI-driven compute capacity planning and automated right sizing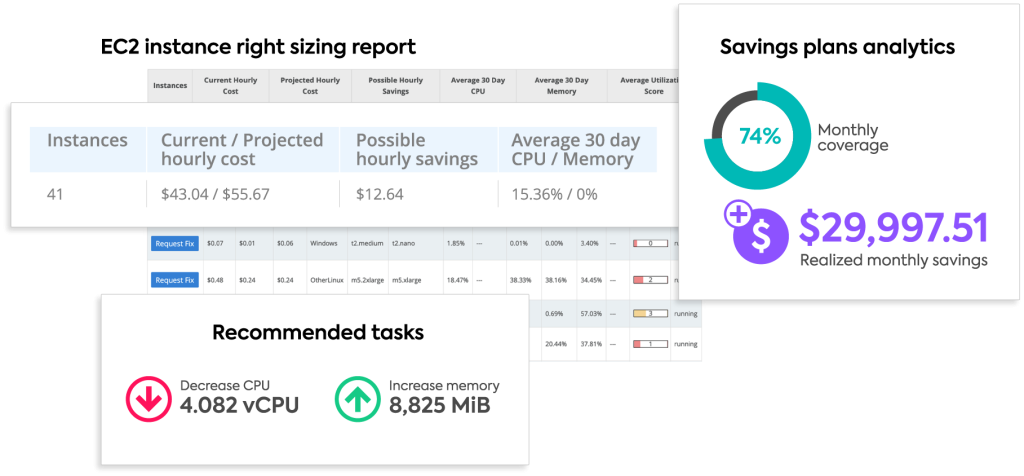 Cloud security and governance
Capitalize on the growing demand for managed cloud security
Protect your customers' critical business assets while growing your portfolio and bottom line. Spot security solutions for MSPs are tailored to meet the varied regulatory and legal requirements across industries, and provide remediated threat detection that gives your customer peace of mind.
Visualize cloud platform utilization, configuration, network and access for all workloads
AI-driven security assessments and risk analysis
Ongoing, automated best practice checks to ensure compliance
Alerts for configuration, security and resource changes
Guided remediation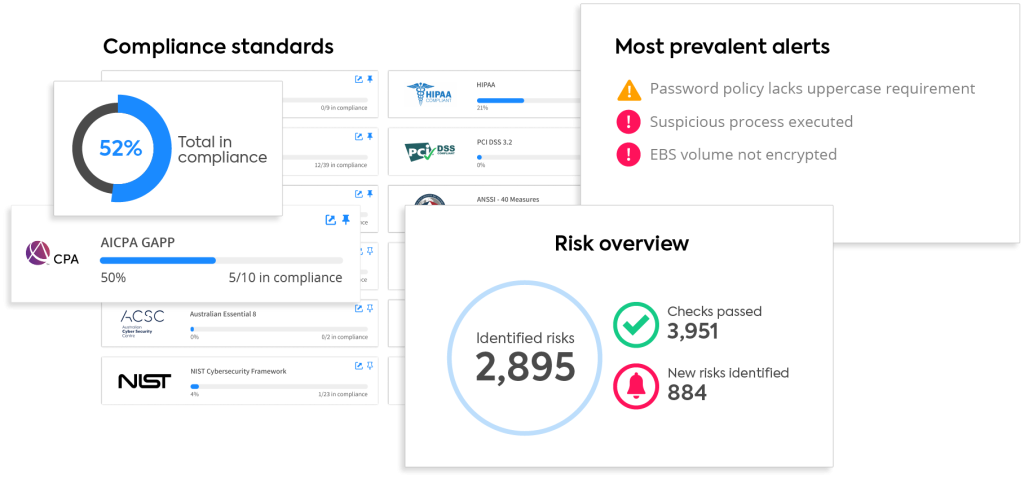 Cloud billing and reporting
Streamline, standardize and automate your cloud business
Operate more efficiently and deliver differentiated services quickly and effectively.
Automate billing and invoice processes
Precisely allocate spending to customers and cost centers
White labeling reports and customized billing rules

Together with Spot, we are able to supply our customers with a win-win solution to manage & boost their infrastructure growth while dramatically saving costs.