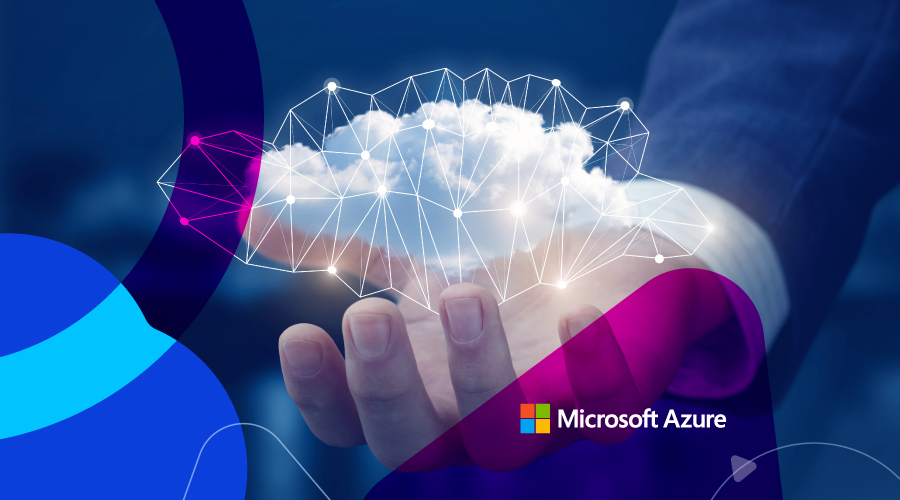 Reading Time:
4
minutes
At Spot by NetApp, we see an increasing number of customers embracing Azure either as their primary cloud or as part of a hybrid or multi-cloud deployment strategy.  While these customers are reaping significant business benefits from Azure, optimization of application infrastructure, controlling costs and mitigating operational burden continue to challenge Azure cloud operations (CloudOps) teams.
In this blog, we will explore some of the new innovations Spot has delivered on Azure over the past year and dive into all the ways Spot's CloudOps solutions for Azure are helping CloudOps teams run more efficient Azure cloud operations and deliver high-performance applications faster, and more reliably and cost-effectively.
Increased focus on cloud native applications to bring modern services online
With more Azure customers prioritizing rapid development of cloud-native apps built on a containerized application architecture, comes increased adoption of managed container orchestration services, such as Azure Kubernetes Service (AKS).
Spot Ocean for Azure brings an enterprise-ready serverless engine to AKS for Azure and solves many of the challenges that come with building applications with Kubernetes: optimizing performance, reliability, and cost-efficiency and automating and simplifying infrastructure management. Developed in partnership with Microsoft, Spot Ocean for Azure is tightly integrated with standard AKS building blocks such as node pools, and with native AKS APIs (e.g., VMSS API). It works by continuously analyzing how your containers are using infrastructure, automatically scaling compute resources to maximize utilization and availability by utilizing the optimal blend of spot VMs, reserved instances, savings plans and pay-as-you-go compute resources.
Running stateful applications on Azure cost-effectively, without sacrificing availability
Customers running stateful applications on Azure face multiple challenges including performance bottlenecks, operational complexity, and high costs. We know that many of our customers are running stateful applications on Azure. But the need for application persistence and maximum availability often comes at too high a cost.
With the release of stateful node support in Spot Elastigroup, customers can confidently run stateful workloads on spot VMs, better utilizing their budget. This announcement is an immediate game changer for customers looking to run stateful applications more cost-effectively on Azure.
Easing the burden of building and deploying data-driven applications in the cloud
Many of our customers are looking to build data-driven applications on Azure, utilizing a diverse array of open-source solutions; however, getting these applications into production, whether it be for data processing or data streaming services, is a huge undertaking. The time it takes for DevOps teams to build the infrastructure alone is complex, costly and time consuming. Once deployed, issues with performance, throughput, and increasing storage spend hinder an enterprise's ability to leverage database solutions to deliver reliable, high-performance applications.
For DevOps teams looking to drive maximum performance and deployment efficiency for data-driven workloads, NetApp's Instaclustr products provide the most reliable, easily adopted way to utilize open-source data infrastructure, allowing teams to confidently develop and deploy the next generation of web-scale applications. Instaclustr offers fully managed services for a wide range of important open-source technologies such as Apache Spark, Apache Cassandra, Apache Kafka, and PostgreSQL.
In June 2023, NetApp announced the launch of Instaclustr for PostgreSQL on Azure NetApp Files (ANF) storage to enable simplified deployment and utilization of PostgreSQL workloads running on Azure. Instaclustr for PostgreSQL on ANF is a fully managed PostgreSQL solution that delivers on the blazingly fast IOPS (input/output operations per second) available with Azure NetApp Files to drive the highest possible levels of PostgreSQL performance. Azure customers can now experience easier deployment and utilization of open-source building blocks such as PostgreSQL.
With big data powering everything from the weather forecast to the GPS applications on your smartphone comes increased use of open-source solutions such as Apache Spark for processing and analyzing large data sets.  For Azure customers supporting big data applications on AKS, Spot Ocean for Apache Spark builds on the automation and optimization of Spot Ocean for Azure to deliver a fully managed Apache Spark solution. By utilizing proven Spot technology to automate and optimize the underlying infrastructure supporting the Apache Spark deployment, Spot Ocean for Apache Spark relieves CloudOps teams of the effort, complexity, and risk of setting up and running Apache Spark themselves. Furthermore, Spot Ocean for Apache Spark also improves the performance and efficiency of data scientists' Jupyter Notebooks.
Seizing the biggest Azure cloud discounts with the smallest commitment
Many CloudOps teams struggle to find an efficient and effective way to ensure ongoing optimization of their Azure commitments.  Achieving maximum utilization and ROI of cloud purchases is a tall order, one that few enterprises are resourced to do efficiently and effectively.
For FinOps-minded organizations looking to maximize team resources and automate the management of their cloud commitment portfolio, Spot Eco recently added support for a broader range of Azure commitments, including Savings Plans and PaYG, MCA, EA, and CSP customer account types.
Maintaining a strong security posture
While many cloud security professionals spend their time remediating vulnerabilities as they appear, analyzing risks early can often help them more efficiently strengthen their organization's security posture. Yet doing so requires the right solutions in place to detect, prioritize, and respond to current and potential threats to the cloud environment.  In April 2023, we announced Azure support for our flagship security product, Spot Security, effectively providing cloud security teams with visibility into all potential cloud security threats, enabling actionable compliance, remediation and prevention.
One Spot for all your Azure cloud operations
Even with these CloudOps solutions for Azure now successfully in market, our teams are always innovating. Spot's CloudOps solutions are currently available for purchase on the Azure Marketplace with our Instaclustr portfolio expected to become transactable via the Azure Marketplace in the coming months.
For today though, we are confident saying that Spot is truly your one Spot for all your Azure cloud operations.
To learn more, visit spot.io/solutions/msft-azure/.