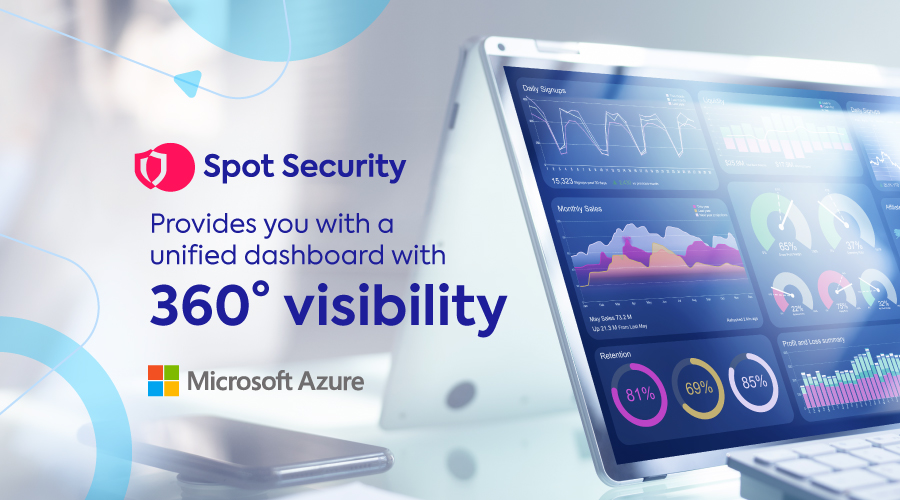 Reading Time:
2
minutes
While many organizations may start their cloud journey with a single cloud platform, they often veer off their path to adopt a multi-cloud infrastructure. But they're not alone. According to Gartner, 81% of organizations report working with two or more public cloud providers.
Although a multi-cloud strategy reaps benefits such as regional availability, cost savings, risk reduction, and reliability, it also comes with its challenges. These can include:
Silos and visibility issues arising due to different naming conventions and different hierarchies for the same type of services
Losing the context of priority due to differing best practices across cloud providers, leading to critical misconfigurations that could result in a cloud security breach
Understanding millions of events occurring daily in multiple cloud environments and identifying the anomalies and threats irrespective of the provider
Managing identity and access across all cloud providers and avoiding setting excess or duplicate permissions
You can now get visibility into misconfigurations, anomalies, threats, compliance issues, access details, and much more for your Microsoft Azure infrastructure using Spot Security. This is available along with the existing support we offer for Amazon Web Services (AWS) infrastructure. As a result, you get a unified view into your security posture across your multi-cloud environment.
How can Spot Security help make multi-cloud environments secure?
With added support for Azure, Spot Security delivers clear insights and consistent standards to ensure that your multi-cloud environment remains secure. Three key advantages include:
1. Visibility
Spot Security provides you with a unified dashboard with 360-degree visibility into your multi-cloud infrastructure. You will be able to view misconfigurations, inventory, events, identity and access management, and compliance posture for both AWS and Azure in a single platform. You can customize the dashboard based on cloud providers, account name, region, and asset type and ensure that only relevant users and teams have access to this data. This prevents needing to rely on multiple platforms from different cloud providers and removes complexity for security teams.
2. Consistency
Spot Security gives your team a common language for risks across cloud providers. Each cloud provider has a different set of best practices and their own unique names for services and tools. Having a common language around cloud resources and their risks can significantly reduce confusion and miscommunication.
3. Detection
Spot Security delivers unified threat output from the million events across both AWS and Azure. Our AI/ML algorithm detects anomalies and maps them with publicly available breach techniques using MITRE ATT&CK to determine potential threats that can be exploited in your environment. Spot Security prioritizes the findings between Azure and AWS as well and calculates the impact they may have on your environment to provide you with 100 top action items.
Once Spot Security identifies the most urgent risks in your environment, you can create notifications for failing security rules and threats as soon as they appear. You can also reduce time and effort with a very comprehensive remediation flow using our Guided Remediation Get ready-to-use CLI scripts to fix the security issues in your environment.
Learn more about how Spot Security can help your multi-cloud environment and sign up for your free trial.