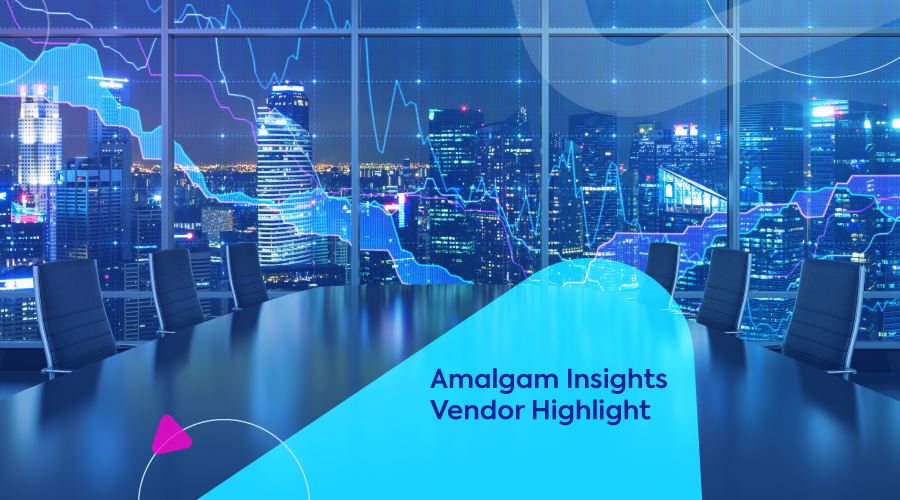 Reading Time:
3
minutes
With the looming threat of recession and the continued strain on businesses resulting from the COVID-19 pandemic, organizations facing budget crises need to get their cloud costs under control. The Amalgam Insights Vendor Highlight report, underwritten by Spot by NetApp, dives into the reasons organizations need to control their cloud costs and how they can use the right technology to do so.
This new report, Control Your Cloud: Selecting Cloud Cost Management in the Face of Recession, provides business leaders in IT, finance, and software development with "key trends, insights, and strategies for managing and optimizing their cloud computing resources."
Keep reading for a preview of the report's major findings, and get your copy of the report now.
The challenge: Manage, track, and control your cloud costs
Organizations with poor resource management, says the report, are often subject to the IT Rule of 30: "Any unmanaged or poorly managed IT subscription category averages 30% in waste." Amalgam Insights cites potential causes of this IT waste as:
Ineffective cost tracking using spreadsheets or other informal processes
Lack of IT experts
Lack of visibility, governance, and security
Out-of-control spending, largely from misconfigured and unused resources
Too many cloud tools and platforms
Difficulty of integrating cloud tools
Additionally, chief among the difficulties organizations face is the growing complexity of the cloud. Amalgam Insights points to the challenges inherent in managing the day-to-day aspects of the cloud, which often take highly skilled staff members like cloud architects, data managers, and software developers away from their essential tasks. Instead of focusing on initiatives that help their company grow, they instead must track inventories, generate bills and reports, and deal with other administrative tasks. While these are necessary for success in the cloud, they are also tedious and time-consuming, and could be made easier through automation.
Individuals in finance departments, meanwhile, often lack visibility into cloud costs. Cloud providers all have their own proprietary methods of showing usage, expenses, consumption, and other billing data, meaning that tracking expenses for multi-cloud environments can be challenging without being able to consolidate that information into a single view.
As the report explains, "This lack of consistency also makes it difficult to define the ownership of services and usage to specific projects and employees, which places the burden of project and departmental tracking to the accuracy of internal tagging and tracking capabilities." This, again, ties back into the extra effort that those in tech-focused roles must expend to manage the cost aspects of cloud operations.
The solution: Managing and optimizing cloud costs with third-party tools
Amalgam Insights recommends that companies in the cloud — especially those with hybrid or multi-cloud estates — use third-party management and optimization tools to capitalize on cloud computing investments. Such tools, they concluded, "can help technical leaders decide how best to optimize cloud computing investments and act as financially prudent stewards of their IT environments even while providing corporate and external clients with more sophisticated computing services."
Some business leaders may be reluctant to add to their existing investment in the cloud. However, Amalgam Insights says, the adage "spend money to make money" holds true when it comes to cloud cost management. "At a time when cloud computing costs often dwarf the net profit of an organization," says the report, "rationalizing cloud costs can produce meaningful bottom-line results."
A third-party platform can support cloud environments at scale and support the work cloud administrators do to "eliminate duplicate resources, choose optimal storage and compute options for the supported data and workloads, and optimize environments." Additionally, third-party platforms address the initial challenges surrounding lack of governance, manual tasks, and inefficiencies stemming from homegrown spreadsheets and inconsistent documentation.
Getting started: Recommendations from Amalgam Insights
Once you know the solution to control your cloud costs, how do you find the right tool to do the job? Many platforms may sound similar in their features, making it difficult to select the right vendor.
But there's one thing, Amalgam Insights says, that separates the average cloud cost management tool from industry-leading solutions. They write: "Continuous optimization is a key differentiator for cloud cost management platforms in today's market." This feature results from some level of automation, which they say is "vital" in platforms designed to control your cloud costs.
Some of the differentiators for cloud cost management vendors include budgeting sources and forecasting, continuous cost optimization, average savings in excess of the IT Rule of 30, and being purpose-built based on FinOps Foundation principles. Other differentiators include features around security, compliance, and performance optimization.
Amalgam Insights highlights three reasons that Spot by NetApp's solutions, including CloudCheckr, are ideal for cloud cost optimization and management:
Get the full list of essential differentiators and an analysis of how Spot by NetApp meets and exceeds the requirements for a differentiated cloud cost management tool. Download the Amalgam Insights report.