Customized cloud billing, cost optimization, & visibility
Eco Reports is a cloud billing and cost management solution that streamlines chargeback, showback, and invoicing activities. It provides customizable cost visibility on RI and Savings Plan commitments and consumption. This helps you improve resource tracking, simplify billing, and increase efficiency among internal teams.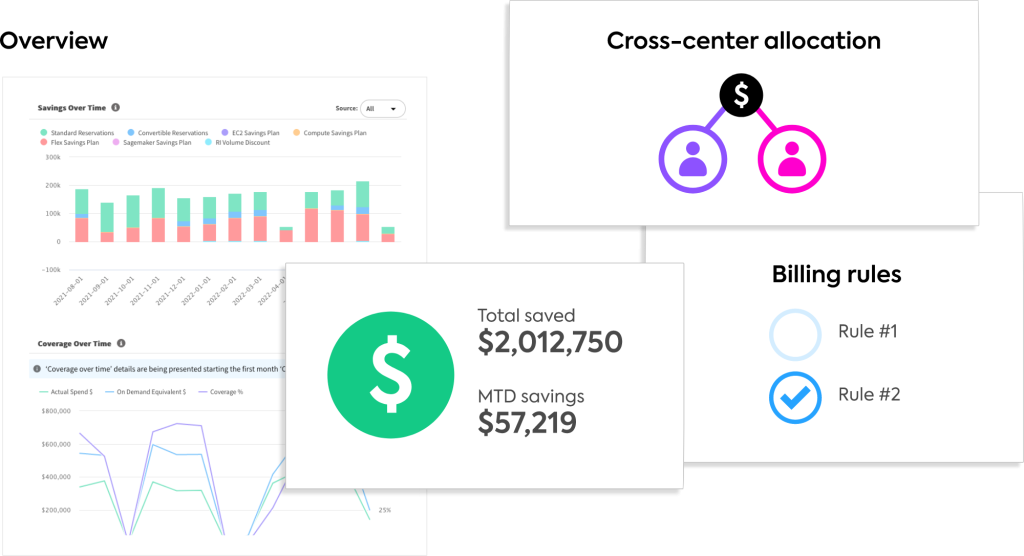 Using Eco by Spot has completely revolutionized how Arcadia buys, sells and utilizes reserved cloudcapacity, more than doubling our savings. We now are able to access long-term pricing with mostly short-term commitments, keeping us nimble and cost-efficient.
Britt Sutcliffe
,
Technology Project & Cost Manager