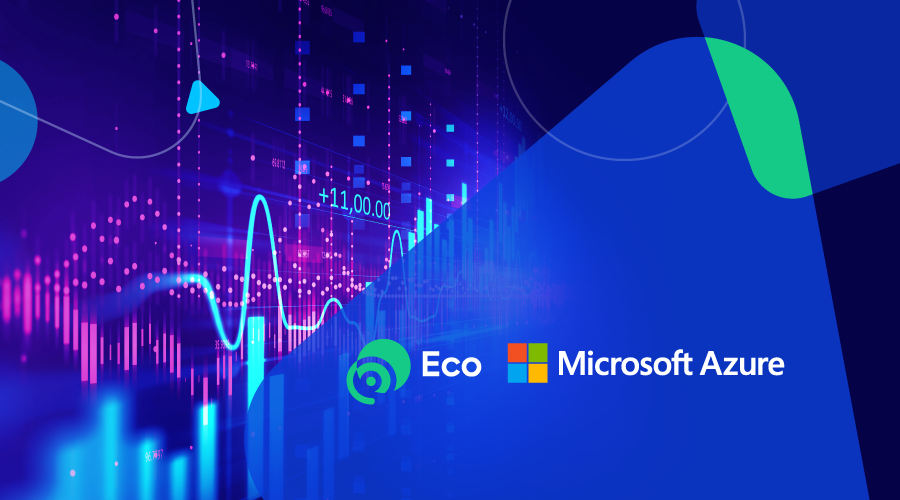 Reading Time:
3
minutes
For organizations across industries and verticals, cost optimization of the cloud is fundamental to long-lasting success in the cloud. With cloud spending at an all-time high, cloud cost optimization is critical to ensuring organizations can financially sustain large-scale, dynamic clouds.
Operationalizing cloud optimization, however, has significant challenges even for experienced teams, but ignoring the directive of optimization can lead to even higher cloud spending and wasted resources. 
Spot by NetApp introduced Eco in 2018 to our suite of cloud optimization solutions built to enable easy, automated optimization of cloud infrastructure across workloads. With Spot Eco, organizations can solve one of their most significant and complex challenges—purchasing, managing, and optimizing long-term capacity commitments with AWS and as of today, Microsoft Azure. 
When we introduced Eco for AWS, our customers quickly realized an average of 45% more savings on their reserved capacity, and now, we're excited to bring the power of Eco to Azure customers. The Eco Azure Enterprise agreement delivers managed savings without the headache.
Why Eco for Azure?
Companies are actually wasting as much as 35% of their budgets on unused resources, and more often than not, these idle resources are reserved capacity, purchased at a discount but with the financial lock-in of a 1 or 3-year commitment. Reservations have great promise in reducing cloud bills, but purchasing, managing, and ultimately optimizing these reservations to ensure ROI in dynamic cloud environments is a complex, often manual process filled with tedious spreadsheets.
Eco manages Azure reservations for you
Azure-trained DevOps teams are often expected to administer their cloud environments, but the management of reservations may fall short of efficiency. From usage analysis to extensive management of purchasing, expirations, and renewals, DevOps and finance teams are trying to make the most out of reserved instances. A common behavior for admins has been to take a risk-averse "set it and forget it" approach. Typically, this means reviewing usage at monthly or even quarterly intervals. After determining the minimum level of usage over the last year or so, reservations are cautiously purchased. While this approach can achieve some measure of predictability, it doesn't garner the level of savings that could be achieved with regular, ongoing optimization and management of reservations.
Spot Eco continuously analyzes all usage and billing data, and with a complete view of your cloud consumption, will automatically balance your reservation portfolio. When cloud capacity requirements change, Eco will ensure maximum utilization and ROI. This automated, AI-driven approach makes capacity planning effective and efficient, eliminating the complexity and time needed for optimizing reservations.
Long-term savings without the risk
The upfront commitment model of Azure reservations benefits organizations with lower-cost capacity but locks them into a long-term "use it or lose it" situation that is exacerbated without proper management. A common practice to get around this drawback has been to over-manage reservations—purchasing and quickly cancelling when usage drops below a comfortable threshold. While this method gets credit for risk-tolerance, data refresh delays, and rolling cancellation limits make determining whether you are going over the edge difficult. It could be 24 hours after purchase before you know whether the strategy is generating waste.
Eco's predictive algorithms help position your portfolio for flexibility and risk-avoidance, with ongoing assessments of available exchange options, and monitoring of Microsoft's rolling reservation cancellation limits. With Eco managing Azure commitments, you can save an additional 30% while providing much-needed flexibility.
Get started with Eco for Azure
With seamless integrations of the cloud services and tools that operations teams are already using, it's easy to get started with Eco. Fill out the form below to contact our team and start using Eco on Azure.
Contact us to get started.
*As of December 2022, Eco for Azure now supports Azure Reservations and Savings Plans, as well as MCA, MOSP, and EA agreement types.