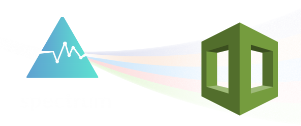 Spectrum, the most cost effective way to track and act on metrics in the cloud, is now compatible with AWS CloudFormation.
Spectrum actions and alerts now have custom resource definitions, allowing anyone to implement Spectrum with infrastructure as code.
Combined with the Spectrum Agent it is now possible to send OS metrics such as memory and disk utilization for all Elastigroup scaling and alerting needs.  Alerts can trigger a Spotinst Function or send messages to SNS, email and Slack. Whatever the use case Spectrum has all of the most critical monitoring needs covered.
Go further by using the Spectrum API to create your own applications and custom metrics.  Set alerts and actions with CloudFormation and start saving on your CloudWatch charges today.