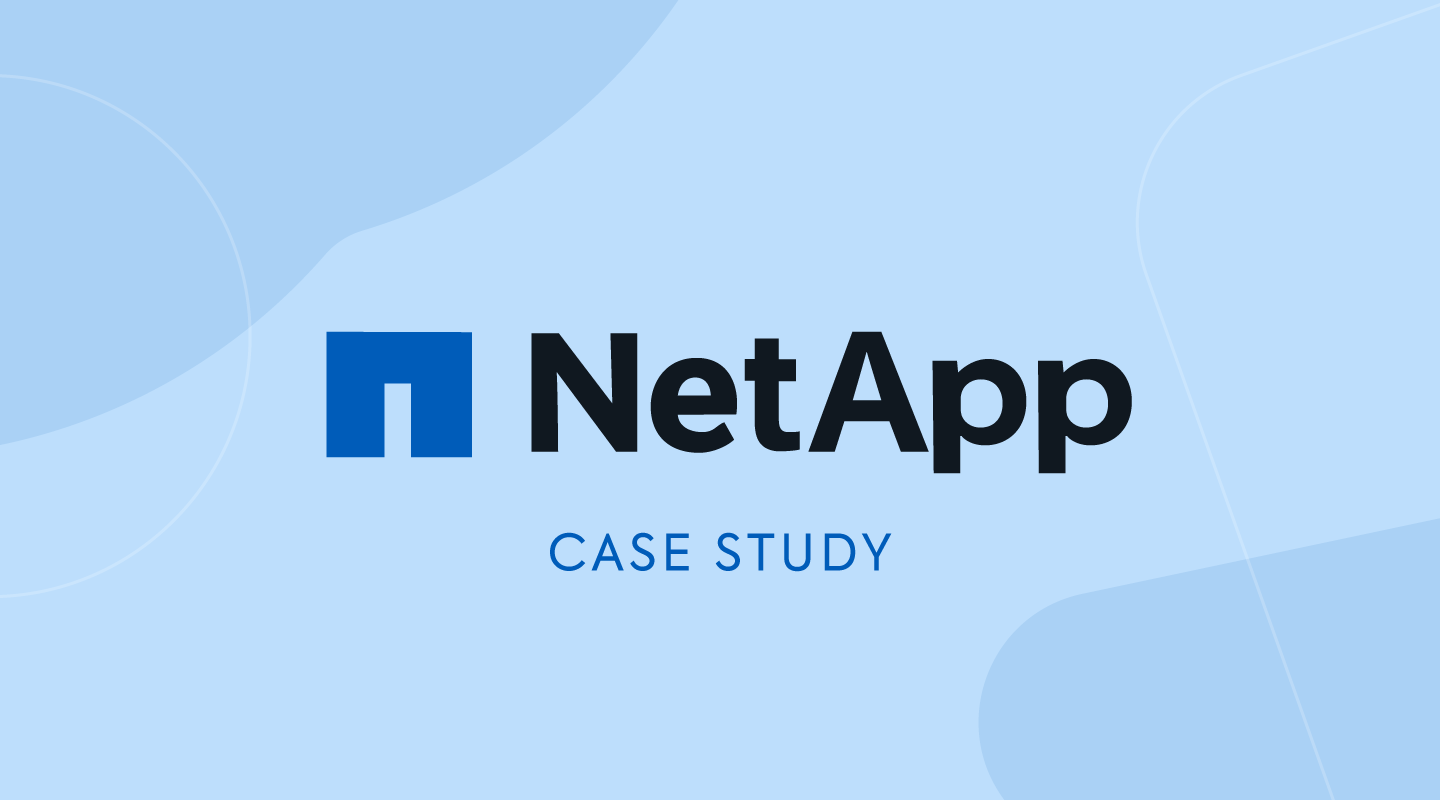 NetApp IT's goal in the cloud was straightforward: develop and deploy software without hardware constraints, serve business applications on-demand, and downsize their data center footprint. Along with those capabilities NetApp IT was looking to gain, they were also well aware of the barriers they would face adopting public cloud infrastructure. Cost was a significant factor, with cloud operations projected to be more expensive compared to the capitalized data centers NetApp was using that had a lower total cost of ownership.
"Public cloud was simply cost prohibitive compared with what we could do in our private cloud," said Michael Morris, senior director of IT Platform, Cloud and Infrastructure Services. "We wanted a way to get public cloud costs competitive with our private cloud costs."
The Challenge
One way for the NetApp IT team to limit cloud costs was to leverage spot instances (discounted spare capacity offered by major cloud providers), but their lower price compared to on-demand instances doesn't come without its own risk, especially to application performance and availability. Spot instances come with the caveat that they can be terminated with minimal warning (~2 minutes) if they are no longer available, if they exceed the configured budget or if demand for spare capacity increases. The ability to respond to these situations quickly takes a lot of planning and automation to ensure applications, especially in production, don't experience any interruptions to their compute services. So, while using spot instances would indeed limit cloud costs, it was not a viable solution for the NetApp IT team who would have to resource and manage its operations.
The Solution
To operate effectively and efficiently in the cloud, NetApp IT was looking for a solution that would:
Displace the costs of traditional data centers
Ensure minimal to no interruption of service
Involve limited resources for operational efficiency and staffing
Faced with similar challenges, other teams at NetApp, including the hybrid cloud engineering team, had started working with[1] Spot to help lower their cloud costs, and were experiencing no impact to application performance and availability. By monitoring the spot instance market, Spot is able to provide intelligent services that predict interruptions 15 minutes in advance and automates resource provisioning.
A promising solution, NetApp IT executed a proof-of-concept with Elastigroup by Spot and initially migrated standalone, stateful EC2 instances from on-demand to spot instances before rolling out to their production landscape.
POC Strategy and Results
After running test VMs with Elastigroup and experiencing no service disruptions, NetApp IT started their migration to spot instances with sub-production workloads and business applications, including their global HR portal and intranets. They quickly realized a significant drop in costs associated with cloud infrastructure for these applications, and saw savings from 50%-75% using Elastigroup to leverage spot instances over on-demand.
"Elastigroup by Spot met all of our criteria," says Morris.  "We instantly realized a significant drop in costs compared with using On-Demand AWS EC2 instances. We received alerts from AWS about upcoming interruptions, but because Elastigroup predicted and migrated those spot instances over to new ones, we never experienced a disruption. Spot's automation, APIs, and slick UI make it easy to use, so we're able to focus on other parts of our environment without worrying about how to ensure efficiency and availability for our compute infrastructure."
Rolling out Spot
With the confidence that Spot would be able to make the cost of the cloud possible, NetApp IT decided to implement Spot in their hybrid, multi-cloud platform for DevOps application development to automate container workload provisioning. 12 EC2 on-demand instances that were hosting sub-production container workloads were migrated to Spot, each saving +$1,000K/per month.
Looking ahead
Ultimately, NetApp IT is looking at the cloud as a long-term strategy, with a goal of eliminating a data center within the next three years–leveraging automation, hybrid cloud and Spot (now Spot by NetApp) to achieve it. "What's most exciting is that this will enable our 'grand strategy,' which us to eliminate a traditional data center running subproduction applications and DR workloads of the next 3 years," says Morris.
With the successful implementation of Spot and its cost saving with the NetApp IT business and application users, other units, including NetApp Active IQ® Digital Advisor, are looking to move to spot instances using Spot.
"When were doing the proof of concept, my team had no idea that Spot and its products would soon become part of NetApp," says Morris. "Even if we hadn't bought the company, we would still be using the product because of the huge potential for cost savings. Simply put, Spot by NetApp makes public cloud cost possible for enterprises like ours."
[1] All projects mentioned in this case study took place prior to the acquisition of Spot by NetApp
NetApp is a global leader in hybrid cloud data services that offers customers a highly differentiated portfolio of data storage and management products and solutions, for both the cloud and on-premise. The NetApp IT team oversees platform, infrastructure, and cloud services for NetApp's many business applications.
https://netapp.com