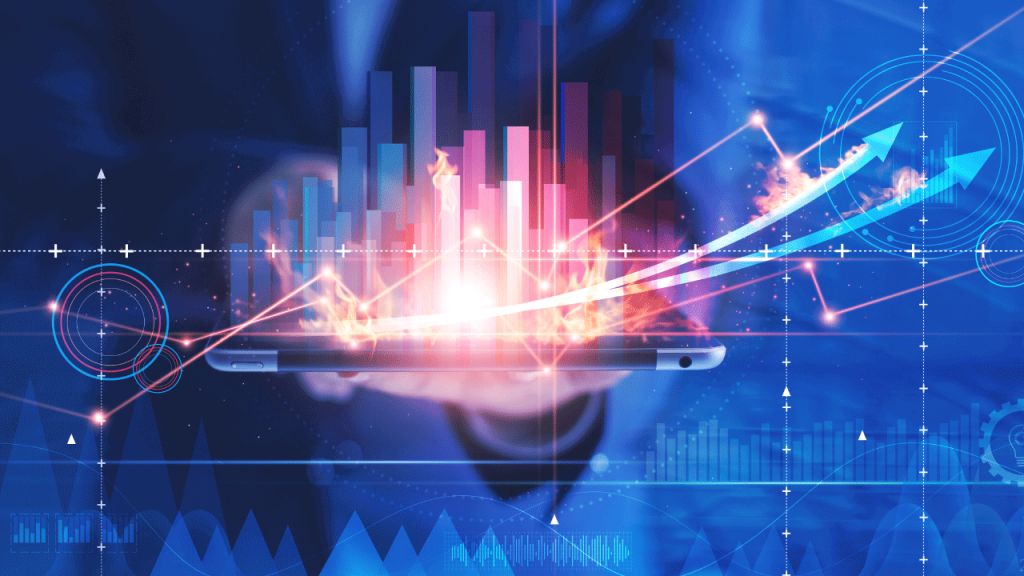 Reading Time:
4
minutes
A growing number of organizations — including cloud-centric companies and large enterprises  — rely on cloud infrastructures to store, manage, analyze, and secure their IT environments. But how are they managing their operations to ensure they get the most from their cloud investment?
The 2022 Cloud Infrastructure Report, sponsored by Spot by NetApp and conducted by Dimensional Research, answers these and other questions. The research found that more companies are creating Cloud Centers of Excellence, implementing the practice of cloud financial operations (FinOps), and engaging with managed service providers (MSPs). All of these methods are helping business and IT decision makers see more value from their cloud infrastructure.
The report is based on an online survey of cloud infrastructure stakeholders working at companies with more than 500 employees. A total of 305 qualified individuals in IT or business completed the study. All had decision-making responsibility for significant public cloud infrastructure investments. Specific questions were repeated from similar 2017, 2019, and 2021 studies (previously presented by CloudCheckr) to investigate changing trends. 
This year's report explored three major trends in cloud transformation:
In this post, we'll expand on the first finding: the growing methods that companies are using to manage their cloud operations.
Companies are reporting a wide range of 2022 cloud transformational goals
Not all companies are all-in on public cloud platforms — such as Amazon Web Services (AWS), Microsoft Azure, and Google Cloud — just yet. Although just 2% of companies reported that they are currently fully in the public cloud, an additional 57% say that they expect to get there in the next five years. 
But no matter where they are in their cloud journey, the respondents in our survey said that they are setting several goals around their cloud transformation. When given the option to select three key objectives, a full 63% said that they plan to increase their use of cloud technology.  Other top goals for 2022 that respondents reported include:
Identifying opportunities to migrate additional services to the cloud

Optimizing cloud costs to improve ROI

Reviewing existing resources to find utilization opportunities

Growing their cloud operations teams
A few individuals also wrote in a range of "other" goals, including increasing API integrations, migrating desktop applications to cloud applications, and increasing their cloud security posture management in containers. 
Companies also recognize the need to improve their cloud operations and management. For 2022, cloud security, automation, and cost management are among organizations' top priorities.
Cloud Centers of Excellence provide resources for growing cloud operations
How will companies organize their strategies and teams to achieve these objectives? As enterprises continue to increase public cloud infrastructure investments, they must also consider how to grow their cloud expertise, whether this means adding headcount, educating existing personnel, investing in additional tools, reorganizing responsibilities, and more. Cloud maturity includes centralization and coordinating decision making across teams. 
One of the most effective ways to manage these day-to-day tasks is for organizations to create a Cloud Center of Excellence, which we defined for the report as follows:
Cloud Center of Excellence (CCoE): a cross-functional team of people responsible for developing and managing the cloud strategy, governance, and best practices that the rest of the organization can leverage to transform your business using the cloud. The CCoE leads the organization as a whole in cloud adoption, migration, and operations. It may also be called a Cloud Competency Center, Cloud Capability Center, or Cloud Knowledge Center.
A total of 90% of respondents reported that they have or plan to have a Cloud Center of Excellence in the future. That figure is up from previous years.
However, maturity levels vary among organizations. Some have a formal CCoE or a team that performs some CCoE functions. Others rely on just a few individuals with cloud expertise or are still in the planning stages of creating the CCoE.
Out of organizations that have adopted an informal or formal CCoE, 95% say they benefited from this leadership. The three most common values cited are improved governance (50%), better overall operational efficiency (49%), and increased confidence in cloud security (44%). 

Expertise for cloud transformation is in-demand
Of those that currently have a CCoE or equivalent team, 61% said that their responsibilities will grow in 2022. And it's no wonder why. Our research found that the more mature the CCoE, the better the results when it comes to cloud operations.
Companies with a formal CCoE reported improved governance (61%), increased confidence in cloud security (51%), and more accurate levels of chargebacks to departments for their cloud use (43%). These responses were much higher than those reported by cloud stakeholders with a CCoE made up of informal teams or individual experts.
Learn more about the links we found between managing cloud operations and Cloud Centers of Excellence in the full report.