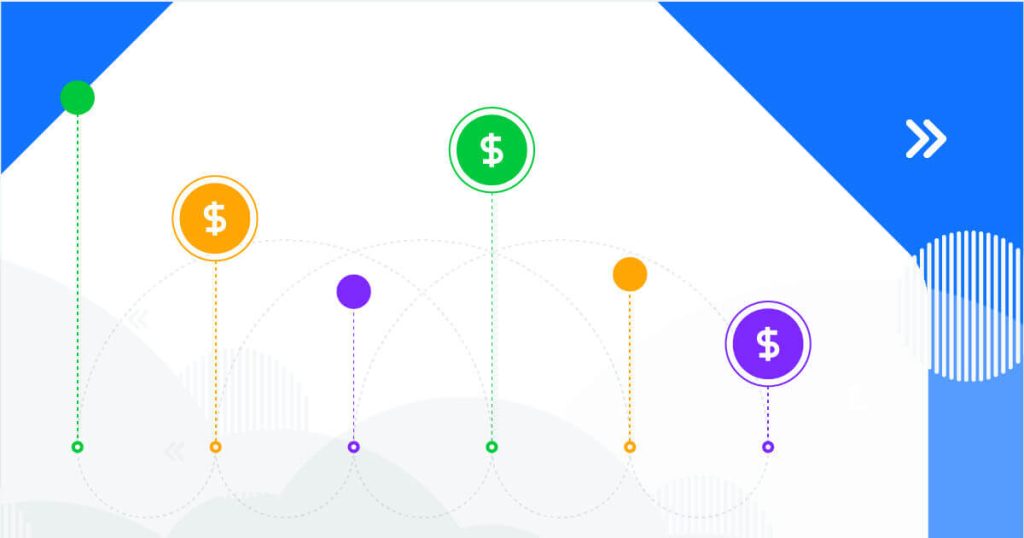 Reading Time:
8
minutes
With the promise of reduced capital expenditures and greater IT flexibility, organizations of all sizes have embraced the cloud as a way to stay on budget. Yet without proper controls around cloud spend and utilization, it's easy for resources to sprawl and costs to skyrocket. 
If you're like most business leaders, you want to find the simplest way to save the most amount of money. And with the cloud, it's easy to lose track of how much you're spending without the right safeguards in place. According to a recent survey from CloudCheckr, a full 94% of organizations have incurred unexpected cloud costs. It's no surprise, then, that 63% of survey respondents said they want to get a better handle on their cloud cost management.
How do you rein it all in? The key is to know which questions to ask about controlling your cloud. Whether you're a cloud administrator ensuring a Well-Architected environment or a CFO trying to maximize the organization's budget and drive ROI, cost optimization is a vital part of operating in the cloud.
Here are 12 important cloud cost optimization questions your organization should ask and our suggestions for essential cost-saving measures: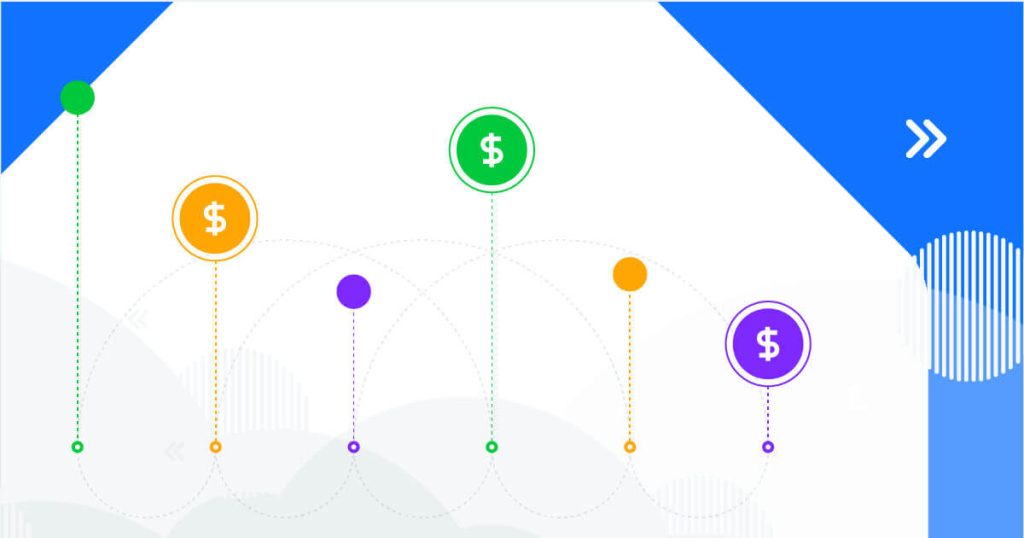 1. What is cloud cost optimization?
Cloud cost optimization is the process of reducing cloud spend through better resource management. Cost optimization strategies for your organization may include:
Volume discounts:

Because public cloud providers offer a variety of ways to pay, organizations can optimize costs by taking advantage of discounts or purchasing reserved capacity.

Resource monitoring:

Optimizing in the cloud may mean identifying and eliminating waste, such as shutting down idle and unused resources.

Scaling:

Cloud cost optimization also means paying attention to scale and right sizing compute services horizontally or vertically.
We'll cover these cost optimization methods in the following cloud cost optimization questions.
2. What is the easiest way to save on cloud costs?
While it is absolutely possible to reduce cloud spend, there is no single feature or cost saving measure that you can look to in order to lower your cloud bill. Additionally, strategies to optimize costs in one cloud environment may not be applicable to another.
However, you can follow several best practices to optimize your cloud costs. Using a cloud management solution can also make it easier for you to uncover hidden costs and take advantage of discounts.
3. What discounts are available in the cloud?
Cloud providers offer discounts when you purchase resources in advance to help you save money. The most common ways to save include using Reserved Instances and Savings Plans.
Reserved Instances
Public cloud providers like Amazon Web Services (AWS), Microsoft Azure, and Google Cloud offer reserved capacity for computing. AWS calls these Reserved Instances; Azure refers to them as Reserved Virtual Machine Instances. Google Cloud offers a Committed Use Discount with a similar hourly commitment for CPU usage and other resources.
With all three of these options, users commit to a certain level of usage every hour for a term of either one or three years. Reserved Instances are popular because they can help organizations save upwards of 70% on their cloud bills.
Savings Plans
Savings Plans are a feature in AWS. Like Reserved Instances, Savings Plans offer a one- or three-year payment term and a discount of up to about 66% in exchange for committing to a specific level of spend per hour. Instead of committing to a specific instance type and size, you are committing to a dollar amount, for every hour, of every day, for one or three years.
4. How can you know which cloud discount is right for your organization?
While the options may seem overwhelming, it all comes down to understanding what your organization wants to get out of the cloud. Looking at your current and forecasted budgets can let you know whether you need to purchase on-demand or can commit to a one- or three-year contract.
With AWS, these volume discounts also enable flexible payment options, allowing you to pay everything up front, some costs up front, or nothing up front to pay as you go. Depending on which option you select, these payment plans can help you better forecast future cloud computing costs and budget appropriately.
It also helps to examine your historical cloud spend to understand how your costs might fluctuate over time. Third-party cloud management tools offer a way to look at your utilization over a longer period and offer insight-driven purchasing recommendations. This can provide vital analytics about your cloud usage and can help you predict future usage.
5. Are there any "hidden" costs of operating in the cloud?
Just as the cloud makes it easy to provision computing resources on-demand, it's also easy to leave something in use longer than you need it. When you have instances you aren't using but are still provisioning, they can drive up your costs without you noticing it.
Public cloud providers often say that their business model is "pay for what you use." This is true to some extent, but a more accurate phrase would be "pay for what you order." In other words, just because you're not using something you've provisioned doesn't mean it's not costing you money.
The most common culprits of these costs tend to be unused or idle instances. Unused, underutilized, and idle instances may have been spun up some time ago, but they've been sitting idle or used at far lower capacity than what you're being charged for. When discovered, these instances should be flagged for review. While they most likely need to be shut off, the owner of the instance should first verify whether the instance is needed or sized appropriately.
Orphan snapshots are another "hidden" cause of increased cloud costs. Volume snapshots are a compressed version of your entire disk that serve as point-in-time backups. Depending on how often you perform backups, you may be storing more snapshots than you need. Cloud cost management tools can alert you to orphan snapshots and help you remove them once they are no longer necessary.
6. Does scalability have anything to do with cloud cost optimization?
As we mentioned above, scale is absolutely crucial to pay attention to when reducing costs. In general, there are two ways to scale in the cloud: horizontally and vertically. Horizontal scaling, also called scaling out or in, means adding or subtracting cloud resources, such as the number of instances provisioned. Vertical scaling in the cloud, on the other hand, is about the size of the individual instances, or scaling up or down.
The elasticity of each method comes into play when optimizing cloud costs. You may need to scale back on the number of resources you're using (or "scale in") if you have too many unused or idle resources. Scaling down, however, means reducing the size of instances in a process known as right sizing. Right sizing is an effective way to manage costs. First, it ensures your environment has correctly sized instances for the associated workload. Secondly, it keeps you from having to purchase additional instances you may not need. The way you scale your cloud services depends on the size of the workloads they will handle, so beware of under-provisioning those resources as well.
7. How can we justify increasing cloud spend (or keeping it steady) when leaders want to see costs go down?
Sometimes, less isn't exactly more. You've likely heard the phrase "You have to spend money to make money," and that can apply to your cloud financial management, too.
Ultimately, it's about proving the ROI of your cloud investment. Take a look at reasons you're using the cloud, what you're getting out of it, and how it will help your organization accelerate growth. Then give leadership a clear view of what you're using and how it ties into overall business strategy.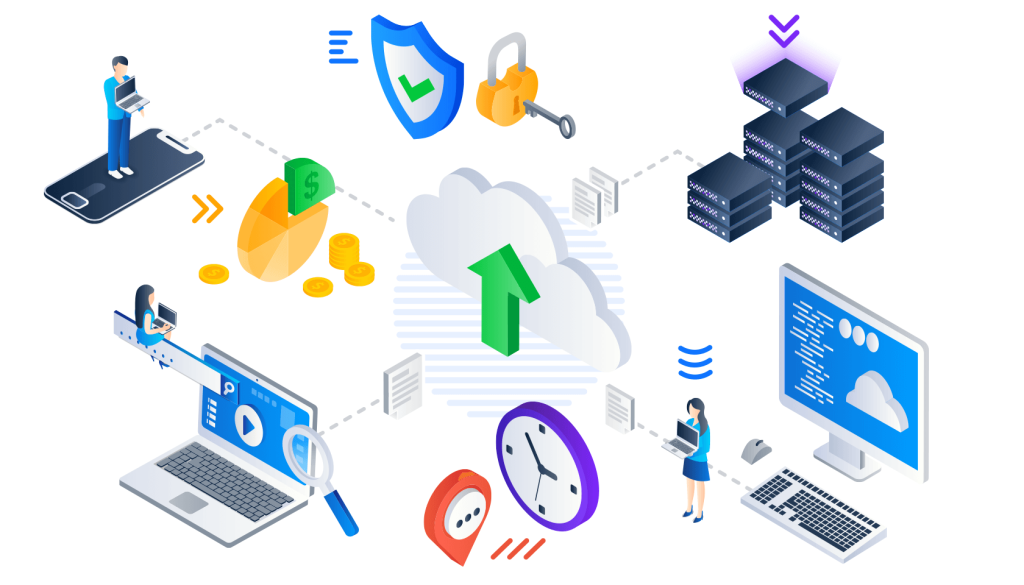 8. How can my organization have conversations around cloud costs across departments or functions?
When your colleagues have cloud cost optimization questions for you, you need to have clear answers that they can understand. IT leaders may have goals related to how well they can innovate on the job, without having to worry about cost restrictions for dev and testing environments. On the other hand, CFOs want to stay on budget, predict future costs, and find ways to reduce expenditures where possible.
More organizations are using a FinOps approach to bridge the gaps between their finance leaders and operations teams. This is one place to start when you want to have those cross-function conversations. Gathering leaders from finance, operations, engineering, and other departments can help everyone get on the same page and develop a common language around the goals of the organization's cloud strategy.
Many organizations have similar teams to lead their cloud adoption, migration, and operations. That team is often referred to as a Cloud Center of Excellence (CCoE), though it might also be called a Cloud Competency Center, Cloud Capability Center, or Cloud Knowledge Center. No matter what name it goes by, this cross-functional team can help drive best practices and ensure that cloud costs are best optimized for the organization's needs. If you haven't already, consider establishing a CCoE to promote an open dialogue around the value of cloud for your organization.
9. What are some other ways we can measure the success of our cloud investment?
Whether or not you establish a CCoE, you'll need to look at the key performance indicators (or KPIs) of your cloud. While some in the C-suite may think that cloud spend should tie directly to revenue, there are many more ways to gauge your return on your cloud investment.
We've compiled a list of 50 KPIs you can use to track your cloud journey, whether it's a newer migration or a well-established practice. These are split into two groups: financial KPIs, or the dollars-and-cents approach, and business-value KPIs related to the efficiency, productivity, and other benefits your staff gets out of cloud computing. These KPIs can serve as reliable benchmarks to measure the overall effectiveness of your technology purchases and help explain the value of moving to the cloud versus keeping data on-premises.
10. What tools can I use to optimize cloud costs?
Native cloud tools in platforms like AWS, Azure, and Google Cloud offer ways to monitor and manage your costs. However, administrators typically need to view each type of resource you're using, and they may not get a holistic view of all of their cloud costs at once.
If managing costs through native tools proves difficult for your cloud administrators, it may be time to consider a third-party solution. A cloud management platform can provide insights into your cloud costs in a single view. Additionally, by integrating an independent, multi-cloud management solution with your cloud, you can see cost-saving opportunities that native tools may not reveal. 
11. What cost optimization tools does CloudCheckr offer?
CloudCheckr is designed to help enterprises, public sector organizations, and managed service providers of any size manage their cloud. The CloudCheckr platform provides visibility and insight to lower costs and optimize cloud resources as well as help users maintain the security and compliance of their cloud environment.
CloudCheckr provides users with:
Predictive analytics and actionable resource purchasing recommendations

Right sizing reports and recommendations

Best practices to identify idle resources, unused instances and VMs, EC2 Reserved Instance mismatches, and more

Cost allocation and cloud billing tools to provide chargebacks and showbacks to specific departments, functions, and customers

Customizable dashboards and reports

that can be exported to provide stakeholders with visibility around current and historical cloud spend

Savings Plan analytics to identify waste and increase efficiency
12. What other cloud cost optimization resources do you have?
The Spot Resource Center contains the information you need to manage your cloud environment.
Some of our top cloud cost optimization blog posts include:
Interested in conversations around the ROI of your cloud investment? Download our Reclaim Your Cloud Budget eBook.
Want to know how your cost optimization efforts stack up against other organizations? Check out the 2023 State of CloudOps to learn about enterprises' cost management successes, challenges, and goals for the year.
For additional cost optimization blog posts, webinars, white papers, eBooks, and more, visit our Resource Center.
Learn more about what CloudCheckr and Spot can do for you.