The Azure Marketplace is one of the best ways to add complementary applications and services to your cloud solution, and makes it easy to onboard and adopt new solutions. It can also help centralize your Azure cloud financial commitments in one place with Azure billing.
Get Spot by NetApp on the Azure Marketplace Now! 
Spot by NetApp is proud to announce our portfolio of solutions are now available through the Azure Marketplace. Azure users can sign up for quick and easy access to the Spot platform. You can also find us by entering "Spot by NetApp" in the "Search Marketplace" field.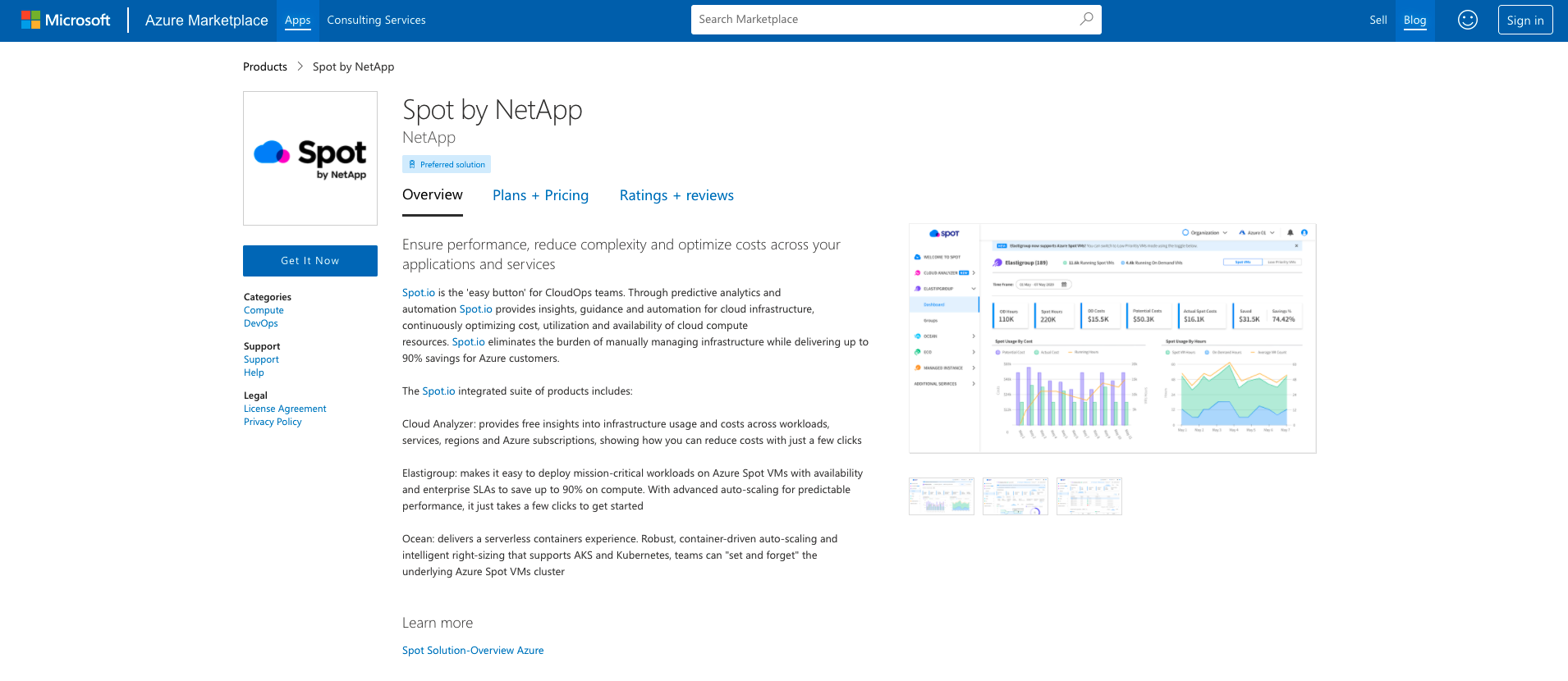 Clicking the "Get it now" button which will prompt you either to log in or verify some pre-populated profile information. Click "Continue" and you'll have access to explore multiple solutions designed to make CloudOps easier.   
Spot by NetApp's solutions provide insights, guidance, and automation for Azure cloud infrastructure. Elastigroup provides powerful automation for Azure Spot virtual machines. Spot by NetApp's Ocean simplifies running cloud native applications on Kubernetes whether you use AKS or run Kubernetes yourself on Azure VMs. Both solutions are an "easy button", continuously optimizing cost, utilization and availability of Azure cloud compute resources. Sign up today and offload the burden of manually managing infrastructure while realizing up to 90% savings.
Please visit Spot by NetApp's Microsoft Azure solutions webpage to find out more, or contact us.