We're excited to announce that Spotinst Elastigroup is officially offering budget control embedded into the platform.
By using Elastigroup budgets, you have the option to monitor your Elastigroup workloads expenses and identify spending trends across your clusters.
Elastigroup budgets allows you to follow your cloud-compute expenses of every workload in real-time and receive notifications (Email\SNS) in cases of budget deviation, based on several thresholds you can define in the system.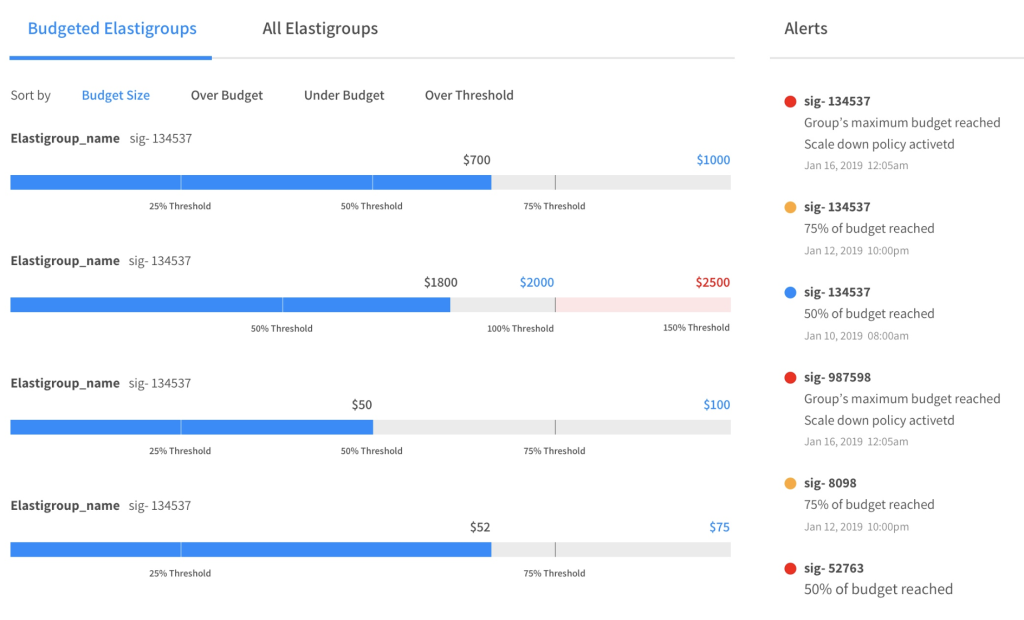 Excited about this new capability? So are we!
Check out our latest blog post on Elastigroup Budgets.