AWS provides some great cost savings opportunities that allow customers to use the best available cloud offering while minimizing ongoing costs. However, there is a tradeoff insofar that a commitment of 1 or 3 years must be made to get discounted rates. To safely take the plunge with Amazon's reserved instances and Savings Plans, customers must be very familiar with their ongoing usage patterns and be able to anticipate future usage and spend to avoid waste due to under-utilized, committed resources.  
To address these complexities and management overhead, Spot by NetApp's Eco is an automation and optimization solution for cloud commitment purchasing and deployment.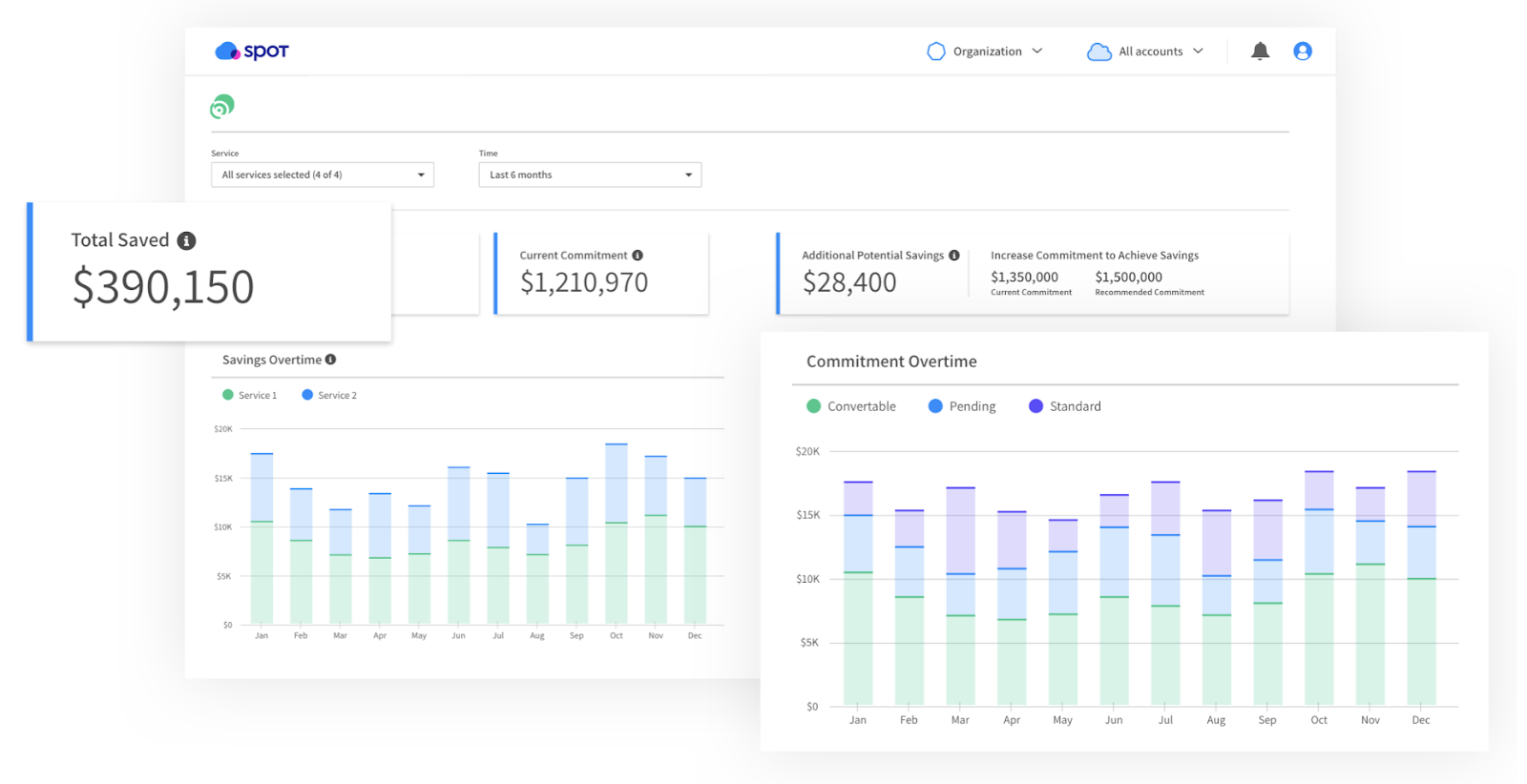 By identifying the ideal blend of reserved instances and Savings Plans, Eco maximizes savings while providing the most flexibility for future needs. Eco's mission is to ensure customers enjoy the highest possible savings, with the lowest waste. This is all done in a fully managed approach, based on customizable strategy.
Complete visibility into your RI and Savings Plans portfolio
Today we are proud to release our new Commitments Report which we designed based on customer feedback and requirements. The report tracks and presents each of your reserved capacity commitments and provides full transparency and understanding into your ongoing reservations.

The new report provides details into:
Service and resource being covered by reserved capacity

Commitment time period

Payment option (e.g. upfront, partial, etc.)

Offering class (e.g. convertible, standard, etc.)
You also have full visibility into the total generated savings as well as whether the savings were generated by your purchases of reserved capacity (pre-Eco) or were directly the result of Eco's strategic purchasing of RIs and Savings Plans.
Eco's Commitment Report is a first release among many new exciting FinOps features we are working on all based on customer feedback and the ongoing cloud market evolution.
Sign up here for our free trial and get started with Eco for optimally managed cloud commitments.