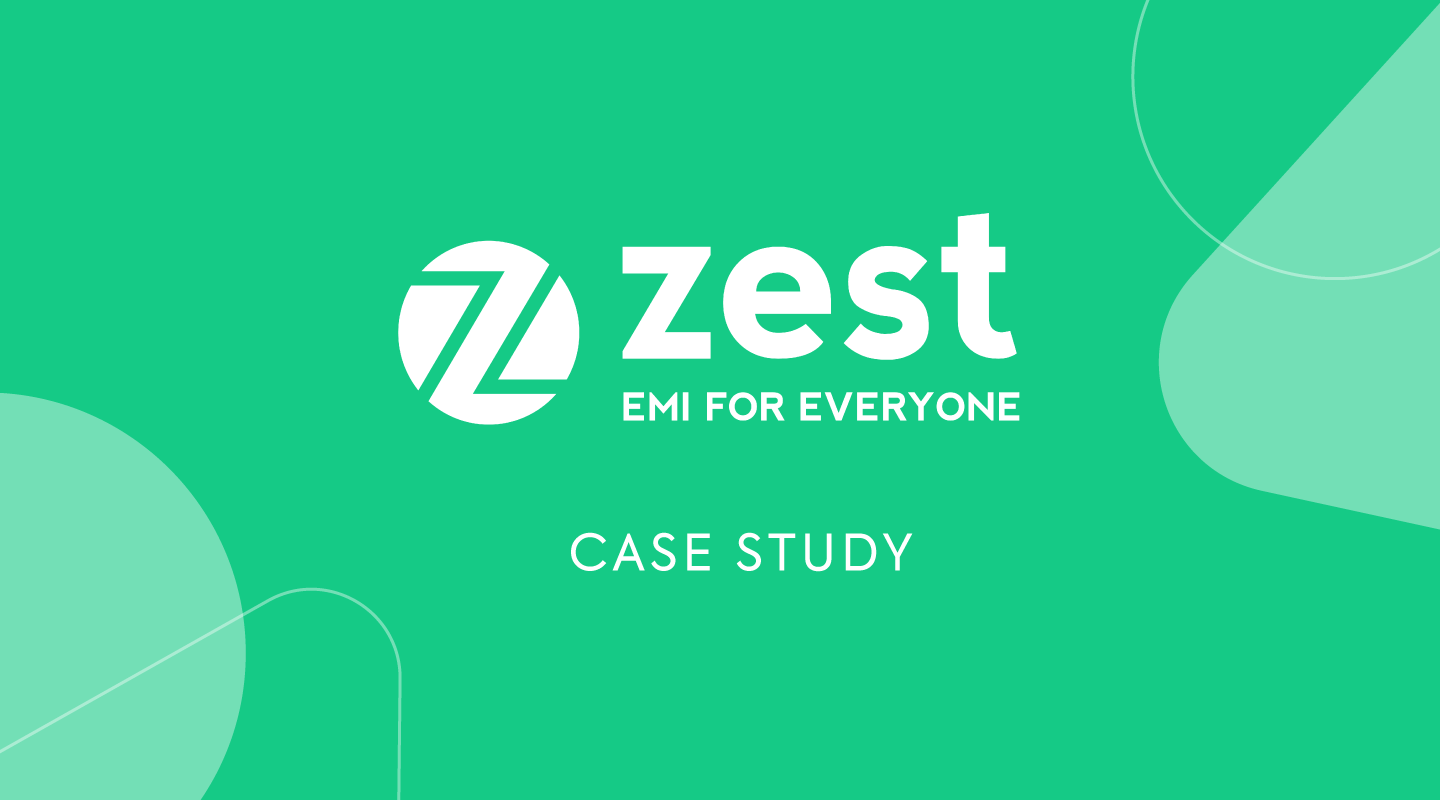 About ZestMoney
ZestMoney is the largest AI-driven 'Buy Now Pay Later' (EMI) platform in India, enabling instant financing at checkout for millions of customers that have no access to credit cards or other formal financing options. ZestMoney's unique combination of AI, mobile technology and digital banking to make lives affordable for people, earning the company the 2020 Technology Pioneer award by the World Economic Forum. But as ZestMoney has grown, so has its cloud footprint and bill. Their tech team needed to gain visibility into cloud expenses and ensure compute infrastructure efficiency, all while containerizing its workloads.   
Spot by NetApp Benefits
Enabled the use of spot instances to achieve significant cost savings without compromising availability and performance 

 

Leveraged Spot Ocean's flexibility to run all ECS and EKS production workloads

 

Achieved optimal cluster utilization efficiency with container-driven autoscaling

 

Gained visibility and actionable insights for easier decision-making 

 

Freed DevOps from tedious manual analysis and management of compute infrastructure

 
The Challenge
Facing increasing AWS costs, the DevOps team fielded questions about overall cloud spend. And in an all-too-familiar storyline, the onset of the COVID-19 global pandemic caused budgets to be more scrutinized. Cost optimization became a priority across the organization. DevOps needed to better understand what was being spent and if those resources were being used as efficiently as possible. 
But gaining that visibility and implementing optimization measures was no easy task for a DevOps team reliant on time-consuming manual processes. And to complicate matters, the team was in the process of moving its workloads to Kubernetes. 
The Solution
Spot by NetApp offered a suite of products that delivered extreme cost savings without compromising availability and performance. This gave ZestMoney full visibility with actionable insights and automation to ensure cloud efficiency and maximized ROI.  
Despite some hesitance, ZestMoney's POC experience quickly proved Spot by NetApp's value. Ganesh Narasimhadevara, Director of DevSecOps and Platform Engineering said, "The Spot technical team's expert consultation and support gave us confidence. For our POC, we migrated an existing autoscaling group onto Spot. It only took us a few days to be fully confident in Spot's capabilities." 
Results and Benefits
ZestMoney enjoyed the following benefits from working with Spot by NetApp.
Maximized cost savings with flexibility for ECS and EKS workloads
Despite the potential cost savings—up to 90% in some cases—the up-front risk of unreliability and disruption with spot instances was a significant concern for ZestMoney. The DevOps team started testing Spot by NetApp on overnight batch processes that were running risk analysis calculations on 10-50 very large servers requiring significant compute power. These were major contributors to cloud spend. 
Narasimhadevara said, "I was quite reluctant, worrying if everything would be ok and if we would have any downtime during migration. I was skeptical about it. But once we tried, we started loving it."  
At the time, the company was wrestling with containerizing its applications and infrastructure. As this effort progressed, ZestMoney continually migrated environments to Ocean, Spot by NetApp's solution for containerized and Kubernetes workloads.  ZestMoney is now in the process of shifting from ECS to EKS to gain potential portability across public clouds. Because Ocean accommodates both ECS and EKS, ZestMoney has been able to take advantage of this flexibility and use Ocean for both ECS and EKS workloads. Now all of its production workloads run on Spot by NetApp and ZestMoney has been able to reduce its EC2 spend by around 60-70%. Today, only a handful of its instances run as on-demand including production workloads. Spot by NetApp was able to provide solutions for compute infrastructure to adapt to ZestMoney's Kubernetes workloads—instead of the other way around. 
Container-driven autoscaling created efficient compute infrastructure utilization
Aside from cost savings, ZestMoney has seen significant value in container-driven autoscaling. To address mismatches between pod requirements and the underlying nodes, Spot Ocean proactively assesses container resource requirements and automatically spins up a variety of VM types and sizes to perfectly match the workload needs. It continuously optimizes utilization whenever possible, spinning down any underutilized nodes and bin-packing the remaining pods onto other nodes. For ZestMoney, this has translated into consistent compute infrastructure utilization and peace of mind that resources are always optimized for efficiency. 
Narasimhadevara  added, "We are almost always at 80% cluster utilization which is where we want to be. As soon as it hits 85%, Ocean takes care of scaling up."    
Deeper understanding of cloud spend and usage allowed for better decision making
Narasimhadevara explained that "DevOps was being asked why infrastructure utilization was at around 50% for 100% of the actual cloud spend." ZestMoney turned to Spot Cloud Analyzer to dig into its cloud spend and get actionable insights. Taking recommendations to right-size instances for cluster efficiency enabled additional cost savings. "Cloud Analyzer allowed us to easily see our spend alongside clear, actionable insights to increase efficiency in our infrastructure and cut costs."  
Kubernetes infrastructure cost allocation, automated optimization, and 24/7 support freed DevOps from manual infrastructure management
Spot Ocean addressed the need for highly accurate, container-level cost showback and chargeback with the built-in ability to easily analyze underlying Kubernetes cost of compute and storage by namespace, resource, annotations and label. For ZestMoney's busy DevOps team, this provided a critical ability to move away from extensive manual analysis of Kubernetes infrastructure spend. Simultaneously, container-driven autoscaling freed the team from tedious infrastructure management. 
"It has been seamless for us. We don't spend time worrying about underlying resources since we moved to Ocean. It's a very big win for us because most of our apps are now stateless and we don't have to do hands-on infrastructure management," said Narasimhadevara.    
 He added, "the support team at Spot has been fantastic and the kind of response we get for any support tickets is really quick. It's been an excellent customer experience."