Today we are excited to announce our newest feature for Spotinst Ocean, Workload Migration. 
Workload Migration simplifies and eases the process of migrating Kubernetes cluster managed by AWS infrastructure into Spotinst Ocean.
Spotinst Ocean provides customers with a streamlined experience in all aspects of Kubernetes workload operations. Every existing K8s workload imported to Ocean begins with a migration process, and from now on performing this operation is quicker than ever.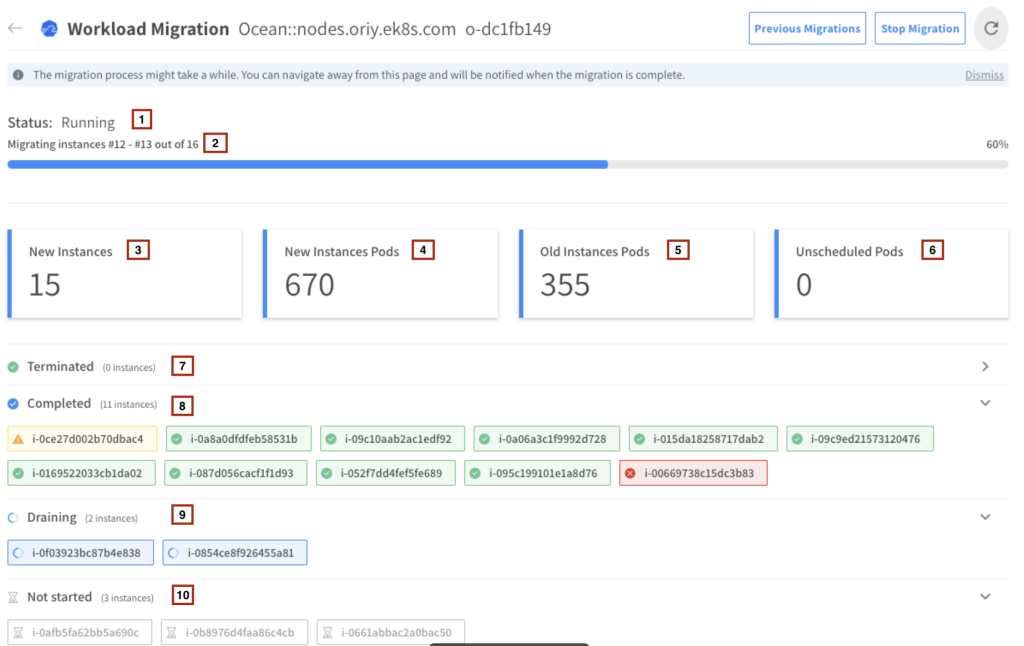 Prior to Workload Migration, migrating a Kubernetes cluster to Spotinst Ocean involved manually draining and detaching existing nodes, and waiting for Ocean's native autoscaler to pick up the unscheduled pods and perform a scale-up. 
Read more about this great capability in our blog