Cloud Manager allows NetApp users to manage, monitor, automate and optimize their data storage in the public cloud as well as in hybrid environments. 
Spot by NetApp's Cloud Analyzer uses advanced analytics to provide comprehensive visibility and insights into public cloud usage and costs, guiding  users to where they can create greater cost efficiencies and enabling them to implement optimization recommendations in just a few clicks using Spot's portfolio of cloud financial management products.
Today we are excited to share that Cloud Analyzer's integration with Cloud Manager is generally available. 
Together, the combined solutions provide a holistic way to manage both cloud compute and storage costs and utilization.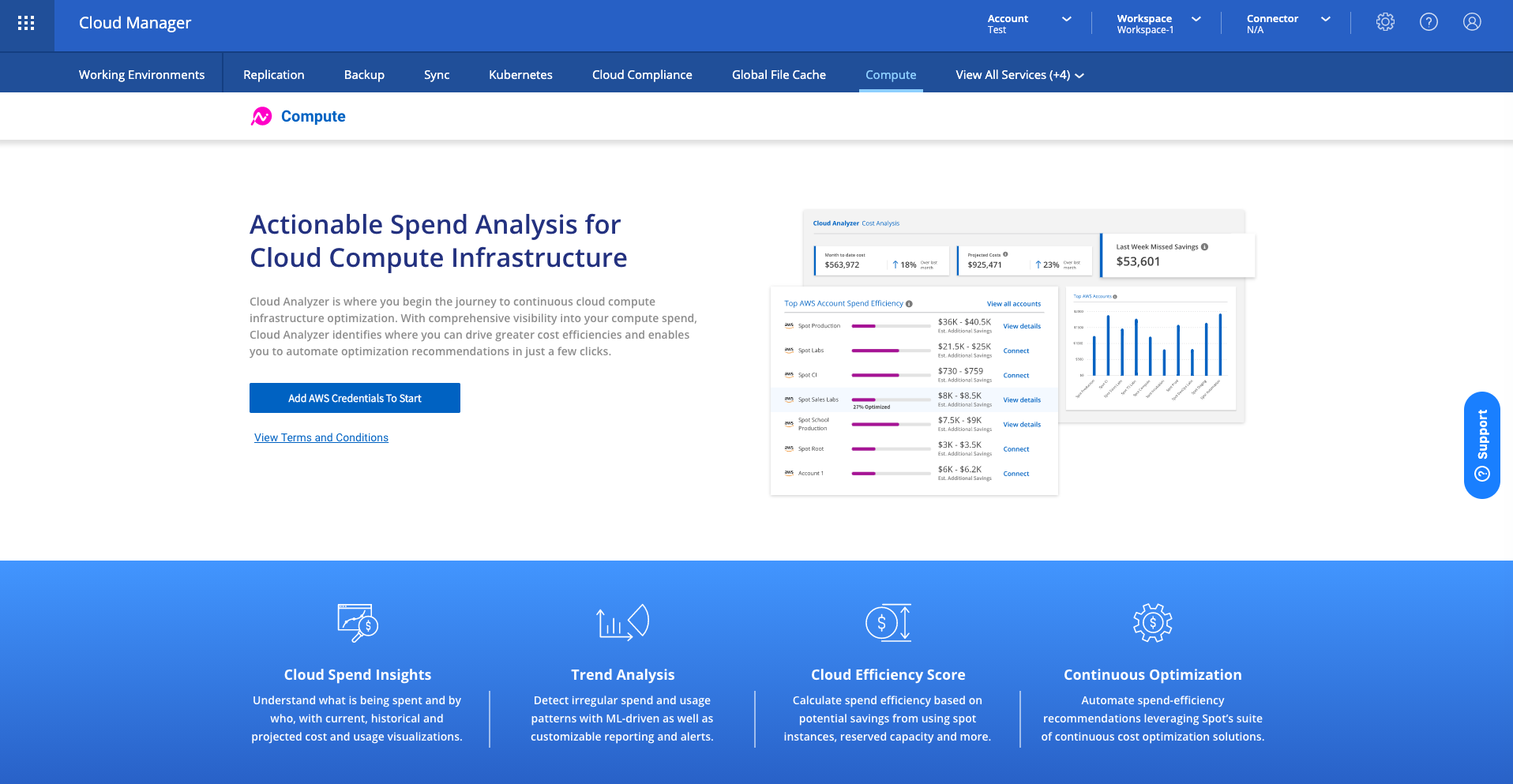 Cloud Manager customers can now easily onboard and access Cloud Analyzer directly from a single console allowing them to manage both their cloud compute and storage all in one place, creating a more fully optimized cloud environment.