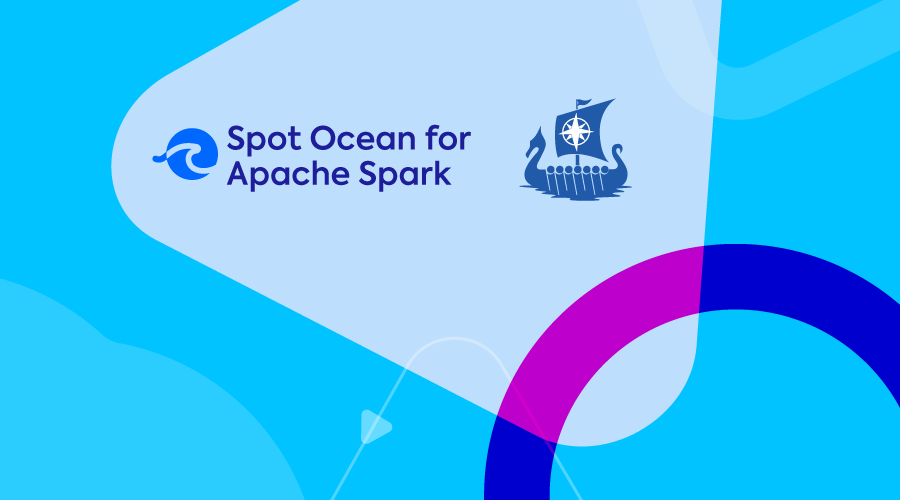 Reading Time:
< 1
minutes
I hope you are as excited as we are about all the Kubernetes buzz from Valencia with KubeCon EU 2022 happening this week! There are two significant announcements that we are happy to share with you.
First, the serverless Spark-on-Kubernetes platform from Spot by NetApp, Ocean for Apache Spark, is now available on GCP. This announcement comes two months after the platform was declared generally available on AWS.
Ocean for Apache Spark makes Apache Spark more developer friendly and cost-effective, through intuitive monitoring interfaces, continuously optimized infrastructure provisioning, and ready-to-use integrations with the popular tools from the data science and data engineering communities. Ocean for Apache Spark is deployed on a Kubernetes cluster inside your cloud account and your VPC. It can now be deployed on top of Google Kubernetes Engine. Please read all the details in Jean-Yves Stephan's blog post and schedule a meeting with one of our Apache Spark experts.
Second, today we're announcing the launch of our Early Access Program for NetApp® Astra™ Data Store, NetApp's Kubernetes-native unified shared file service for containers and virtual machines (VMs). It provides enterprise data management across your modern and virtualized workloads.
We continue to expand the capabilities of Astra Data Store, including self-service provisioning of shared file volumes for K8s apps, full support for VMware virtual machine storage, and full integration into Astra Control, our Kubernetes app-aware data management product. With the Early Access Program, customers running cloud-native applications in Kubernetes bare-metal and vSphere environments can now provide Kubernetes-native SDS to both containers and VMs simultaneously using the same data store.  
The Astra Data Store Early Access Program is available to customers free of charge on a first-come first-served basis with a limited number of slots. Please read the Early Access Program blog and sign up today!