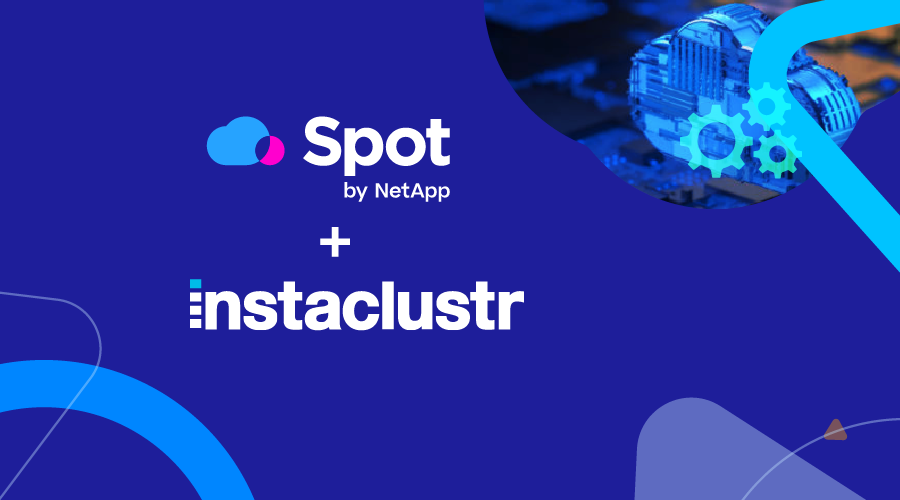 Reading Time:
2
minutes
After taking initial steps to migrate to the cloud, many IT organizations look to leverage more advanced cloud technologies and applications to underpin their digital initiatives. This goes beyond core compute and storage infrastructure and extends to technologies that directly enable new applications in the most efficient way possible. But to get there, enterprises often need expertise and support that may not exist with their organization – their best path is to identify external services to help fill the gap.
This provides service providers with an opportunity to play a critical role in facilitating the customer cloud journey. In order to be successful in this day 2 phase of cloud transformation, service providers must continually expand and level-up their offerings if they want to truly lead customers on their journey.
As Spot by NetApp continues to deliver and extend the market's leading CloudOps platform, managed service providers, global system integrators and cloud distributors will be a core part of every investment and decision we make. Spot's acquisition of CloudCheckr and recent integration with Spot Eco, combined with the general availability of Spot PC, can be leveraged by partners to both deliver services and unlock greater profitability within their cloud management practices, is an example of our strategy.
Now, NetApp has successfully acquired Instaclustr, a leading platform for open-source databases, pipelines, and workflow applications delivered as a service. Instaclustr is highly relevant to MSPs and other partners considering expanding services, or improving existing ones, to help customers modernize their IT environments.
Spot is building solutions at both the infrastructure (IaaS) and platform (PaaS) layers of the public cloud. Instaclustr, along with Spot for Apache Spark, defines a PaaS layer for applications to store, stream, analyze and access data. These are the critical components of many types of applications. Instaclustr offers a one-stop for deploying, integrating, managing and monitoring all components of that data layer.
We are excited that partners will be able to engage with Spot to make it easier and more efficient for customers to leverage open-source technologies like PostgreSQL, Apache Kafka, Apache Spark and OpenSearch that solve a wide range of data problems. This means that modern applications can be built and scaled on the customers' terms, rather than needing to leverage proprietary third-party SaaS offerings.
Importantly, Instaclustr has developed its solution with partners top-of-mind. Instaclustr is delivered as a managed service that can be deployed by partners via a packaged service, directly to customers for self-serve or via consulting engagements. This limits the amount of operational burden service providers must take on directly to deliver a progressive data solution to customers.
Instaclustr will be integrated into the Spot portfolio, enabling both IT organizations and partners to deploy a full suite of cloud optimization solutions from one provider on any public or private cloud. By managing these capabilities for customers – alongside existing Spot solutions for FinOps, DevOps, SecOps and PC Ops – managed service providers, GSIs and distributors will be able to grow their cloud businesses and expand gross margins while they deepen customer relationships.
We're excited to bring Instaclustr into the Spot family to work with current and new partners on how we can accelerate cloud adoption and optimize it along the way.
The Spot and NetApp story for partners is growing. And we are just getting started – so stay tuned.