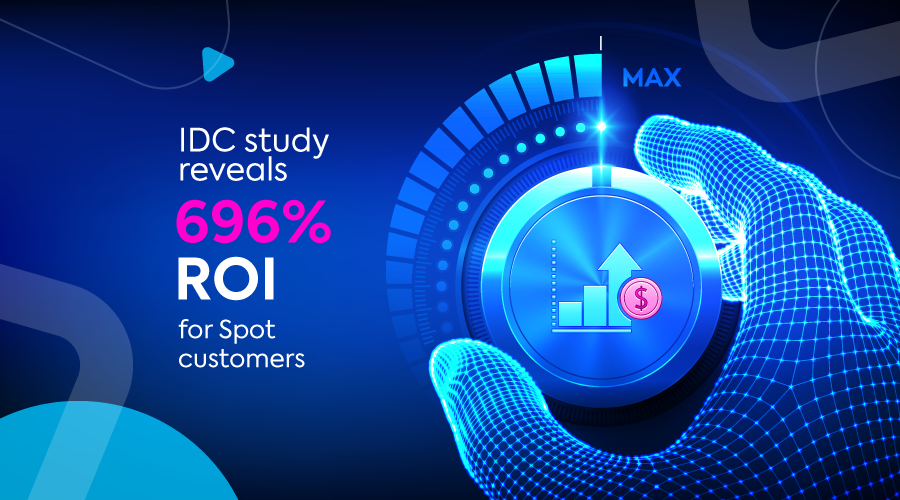 Reading Time:
2
minutes
IDC recently conducted a study of Spot by NetApp customers exploring the value and benefits of using Spot to manage and optimize their cloud resources. They discovered that Spot customers are realizing significant value in terms of ROI, more productive DevOps teams, as well as faster deployments and time to market.

Even as the relative cost of public cloud infrastructure as a service (IaaS) is slowly declining, organizations are simultaneously moving more workloads to the cloud than ever before. This trend is creating higher total operating costs (TOC) for public cloud customers, while at the same time creating headwinds to growth for cloud providers in an increasingly competitive market. When you add to the mix the increasing complexities of operating in the cloud, there is additional strain on DevOps and IT teams as they navigate new tools and methods for standing up reliable, efficient, and secure applications.
These trends have moved the conversation away from simply considering the costs and management of the underlying infrastructure like compute and storage, to a more value-focused conversation that incorporates third-party solutions focused on resource optimization. Spot helps public cloud customers maximize their cloud investment through effective cost optimization, increased productivity, and added security.
"We value its cost and that magical abstraction of being able to configure Spot the way we want and to optimize how our jobs run. Under the hood, we have confidence that Spot is working in our best interest."
While the financial value speaks volumes, the study uncovered important infrastructure and efficiency benefits that allow DevOps teams to move fast, whether that means reducing the burdens of manually managing Kubernetes clusters, maximizing spend commitments, or better utilizing spot instances to run reliable applications.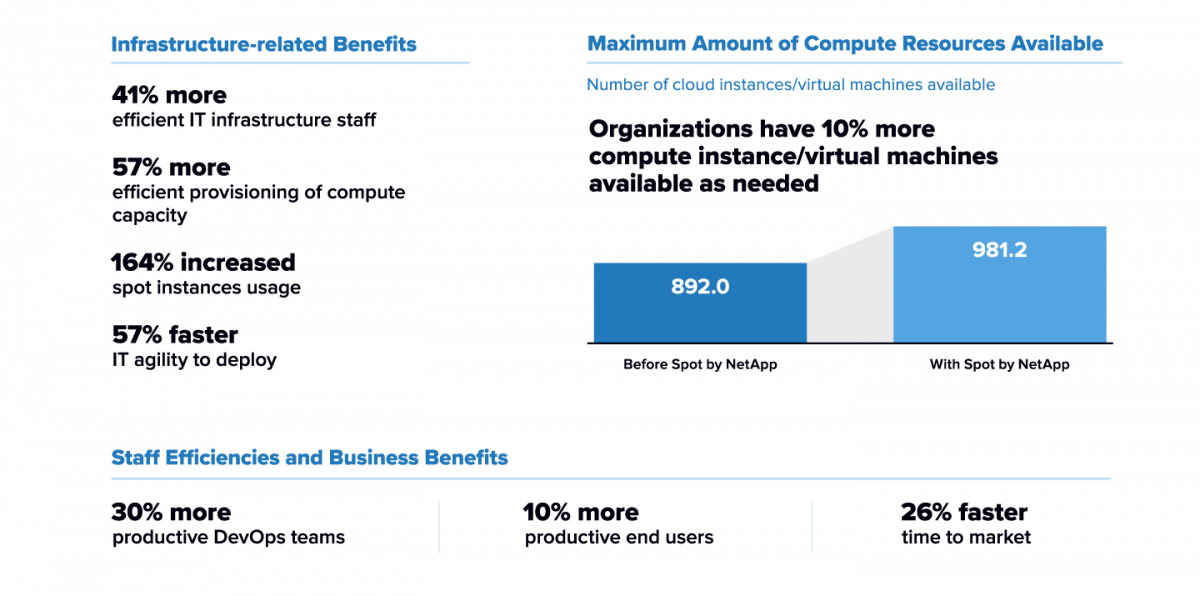 By building a suite of CloudOps solutions that optimizes and simplifies cloud operations, Spot has proven to be a force multiplier by helping organizations realize the original promise of the cloud, more scalability at a lower cost than traditional data centers. Spot customers are able to leverage cloud services for reliable and secure infrastructure at a lower cost than owning data centers, while maximizing their investment and increasing cloud usage with efficiency at scale, creating a winning scenario for all involved.