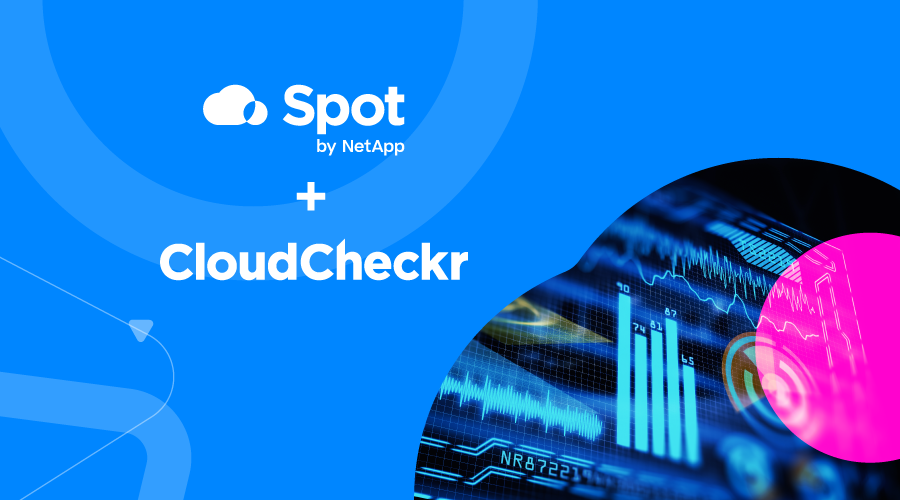 Reading Time:
3
minutes
It's been over a year since Spot was acquired by NetApp, and since the acquisition we've been able to not only grow revenue significantly, but also accelerate our investments in the Spot product portfolio as a core pillar in NetApp's cloud strategy.
We've acquired companies, including Data Mechanics, to accelerate our investments in Kubernetes, Spark and big data. We've launched new products, including Ocean Continuous Delivery to "shift left" and meet customers sooner, in their software delivery phases. We've expanded existing products to more cloud providers, such as Ocean for Microsoft AKS. And we're not stopping there.
Today we announced our intent to acquire CloudCheckr, continuing to grow the Spot by NetApp portfolio. I'm excited not only to be able to welcome CloudCheckr to the Spot by NetApp team, but also about the opportunity in front of us.  With CloudCheckr joining Spot's FinOps product portfolio–Spot Eco and Spot Cloud Analyzer–Spot will be able to offer a suite of leading FinOps products that enable customers from all sectors and sizes to understand and optimize their cloud costs, from visibility to actionability.
One Spot for CloudOps
Cloud adoption was already happening rapidly, and in the last 18 months we've seen it go from rapid to skyrocketing growth. But the rush to get applications deployed in the cloud has led to an increasingly painful cloud hangover: what to do about the exploding cloud bill that comes with cloud adoption.
It's not that there aren't lots of people (and of course lots of vendors) talking about cloud cost management. It's that there are too many different reports, dashboards, alerts, point tools and labor intensive manual methods addressing only parts of the problem in a disconnected way.
From working with thousands of organizations, we've seen the importance of an integrated approach to managing cloud costs, one that meets the needs of not only the people planning and managing the cloud budget, but also the operations teams working with cloud resources every day whose involvement is crucial to ensure that cloud resources are used efficiently and effectively. That integrated approach is at the center of what has emerged as FinOps.
This announcement is a strategic part of continuing the investments we've made to deliver a compelling solution for FinOps.  The core technology that Spot by NetApp developed was a cost optimization engine built using patent-pending artificial intelligence and machine learning to make it possible to continuously analyze, recommend and automate cost optimization. The expertise and technology from building that engine allowed us to introduce a portfolio of cloud automation and optimization products, including our products to help operations teams implement the purchasing strategies needed to support FinOps needs.
The acquisition of CloudCheckr will expand and complement those products and will give Spot a leadership FinOps product portfolio. The CloudCheckr platform offers multi-cloud reports, analytics and governance that provide visibility and insight for the broader organization. The combination of the CloudCheckr platform and Spot's FinOps product line will bring operations teams, budget owners, and business teams an integrated solution that allows them to work together to plan, manage and optimize their cloud costs to ensure they get the most out of their cloud investment. Finance teams will be able to see meaningful reports on costs across all their cloud deployments and break down those costs across departments and clients while operations teams will be able to see where and how they can reduce costs and deploy automation to optimize those costs continuously—all in an integrated FinOps suite.  It's the perfect complement to Spot's DevOps product lines, Spot Elastigroup and Spot Ocean, and part of what makes Spot by NetApp a leader in CloudOps.
We're excited about how the acquisition of CloudCheckr will build on our momentum, adding a team and platform that will make Spot an even more compelling solution for customers and partners in their cloud journey.