Challenge
With a rapidly growing customer base SignalVine naturally turned to AWS for elastic infrastructure that allowed for quick and easy scaling to meet demand. 
Using EC2 reserved instances was a logical choice to keep their compute cost low. 
However, with their development and ops teams pushing to deliver results for better user experience and new product features, spending time analyzing and maintaining their RI Fleet was simply not feasible. 
As a result, SignalVine not getting the expected savings benefit and even lost money on prepaid, but under-utilized RIs.  
"We bought reserved instances in the past but never had dedicated effort to it." said Jason Turim, VP of Engineering at SignalVine. He added "As workloads grew, so did missed saving opportunities."
Solution
To realize significant cost savings while also freeing up their best engineers to continue building out their product, SignalVine decided to try Eco by Spot.
Eco's automated, ongoing analysis of SignalVine's entire EC2 & RDS deployment, combined with human input on any upcoming changes in infrastructure or anticipated migrations, empowered Jason to roll out a customized strategy for their workloads, commitment duration and capital requirements.  
"Eco by Spot perfectly met our needs of freeing up our team to focus on our product while obtaining a significantly higher level of RI savings and making it easy to tweak over time." noted Jason.
Additionally, the finance team now had clear visibility into both current and projected infra spend for the whole company. 
SignalVine's VP of Finance, Dan Najjum commented, "It is great that the impact to our bottom line was immediate and Spot will continue to make it even better."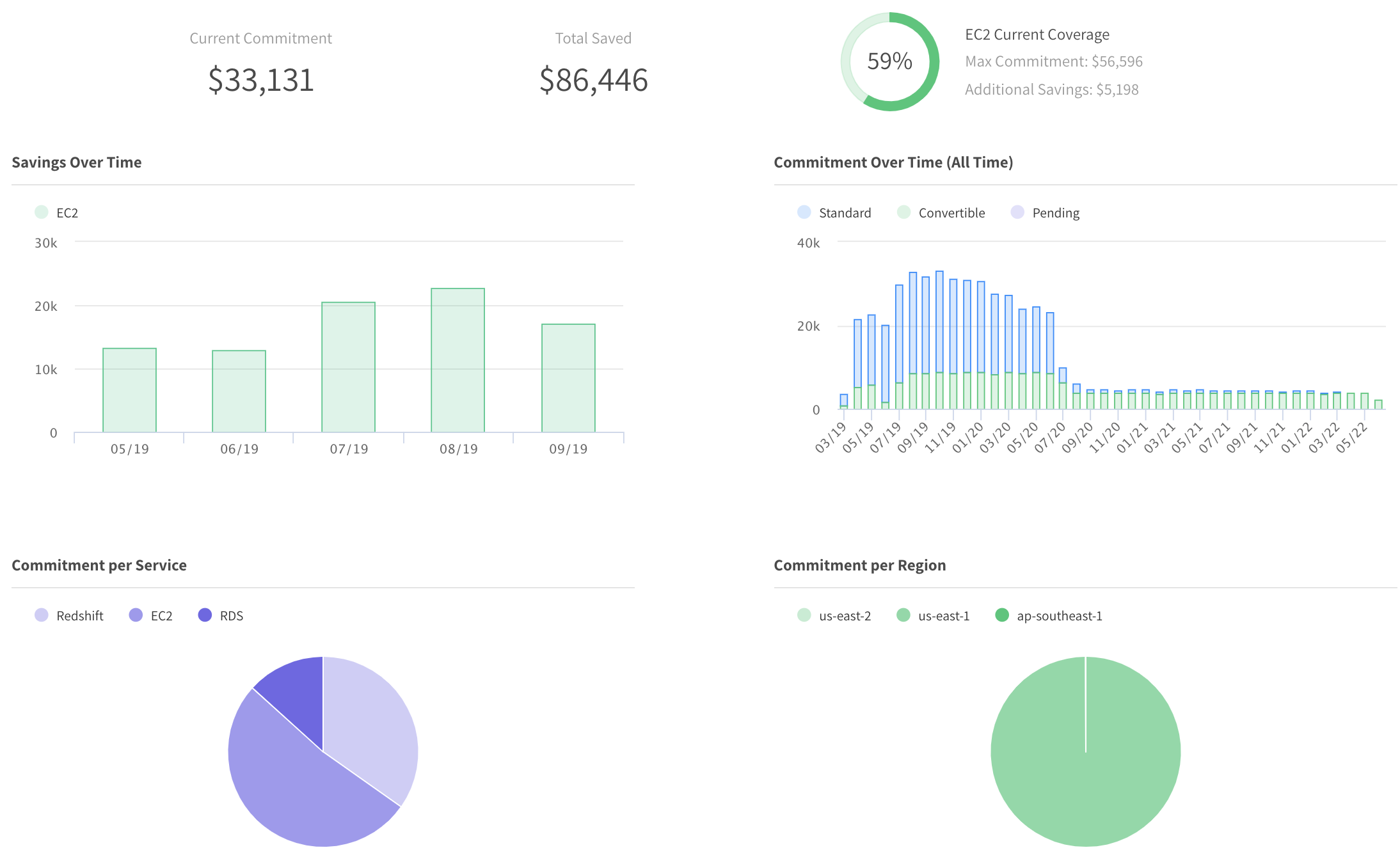 Results and Benefits
Using Eco by Spot, SignalVine was able to achieve these results and benefits:
283% Increase in RI Savings: SignalVine was able to realize savings within days of starting with Spot and to date has increased their EC2 savings by over 283%.
Eliminated all manual effort: Eliminating internal efforts required to manage their RI Fleet, freed up valuable resources to help grow their business. 
Executing Cost-savings strategy: Spot made it easy to build a customized strategy around SignalVine's specific technical and financial requirements.
Full Financial Visibility: Built-in dashboards and reports made financial analysis a cinch for the CFO and finance team, enabling them to create budgets based on actual usage and highly accurate projections.

SignalVine provides an AI-driven, student engagement platform, helping higher education professionals meet enrollment goals, increase retention, and improve communication with students, parents, and alumni.
https://www.signalvine.com/