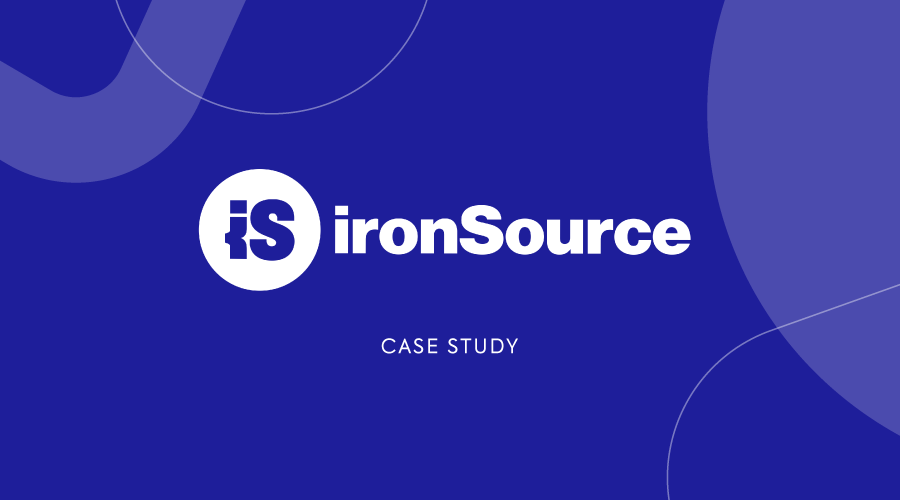 About ironSource
Since 2010, ironSource has been empowering the two core constituents of the app economy, app developers and telecom operators, to focus on what they do best – create great apps and user experiences. The company's growth has been accompanied by a rise in the number of compute instances and associated EC2 costs.
Spot by NetApp Benefits
Enables risk-free usage of volatile EC2 spot instances without disruption to production environment
Facilitates adoption of a cost-conscious culture across engineering and devops organizations
Reduces EC2 costs by 60%
Simplifies day-to-day compute infrastructure management
Open APIs for integration with custom CLI
Built-in support for Terraform
The Challenge – Running an EC2 mega-deployment on spot instances
As an early adopter of Spot by NetApp's Elastigroup back in 2016, ironSource understood the value of leveraging inexpensive EC2 spot instances without having to worry about interruptions. With Elastigroup running their workloads on spot instances–sometimes for up to 90% less than on-demand pricing, ironSource's software and devops engineers no longer needed to think twice about deployment costs. In the event of an interruption, Elastigroup would proactively handle instance replacement while gracefully draining the original workload.
However, with a global AWS footprint spanning over 300 logical groups containing thousands of instances in multiple regions and availability zones, spot instance interruptions inevitably occurred. These disruptions increased during the Covid-19 pandemic when demand for EC2 instances created unusual volatility. This precluded the usage of spot instances for the broadest range of applications and workloads. Or Arnon, devops team leader at ironSource explained that while "Elastigroup was delivering net benefits, allowing us to quickly spin up workloads without concern about costs, we wanted to expand our spot instance usage, even for extremely fault-sensitive workloads."
The Solution – Predictive Rebalancing for EC2 spot instances
In 2020 Spot by NetApp rolled out Predictive Rebalancing–a major overhaul to Spot's proprietary machine learning algorithms used to detect at-risk spot instances. Predictive Rebalancing delivers earlier and more accurate predictions of spot instance interruptions, usually up to an hour in advance. This significantly  reduced ironSource's EC2 management overhead as Elastigroup was now handling spot interruptions across all regions and zones.
"After we started using Predictive Rebalancing we entered a true hands-free spot instance experience," explained Arnon. He continued, "We realized that we didn't need to make regular adjustments just to minimize any spot disruption impact. Elastigroup's new algorithms completely smoothed out all spot instance volatility, so our applications always have high availability and performance."  
Results and Benefits – Highly affordable and interruption-free mobile innovation
ironSource enjoyed the following benefits from working with Spot by NetApp.
70% increase in early detection and replacement of at-risk spot instances
Spot by NetApp's Predictive Rebalancing allowed ironSource to run a broader range of workloads, even those more sensitive to interruptions (e.g. applications with long draining times) on inexpensive EC2 spot instances without concern for downtime or performance degradation.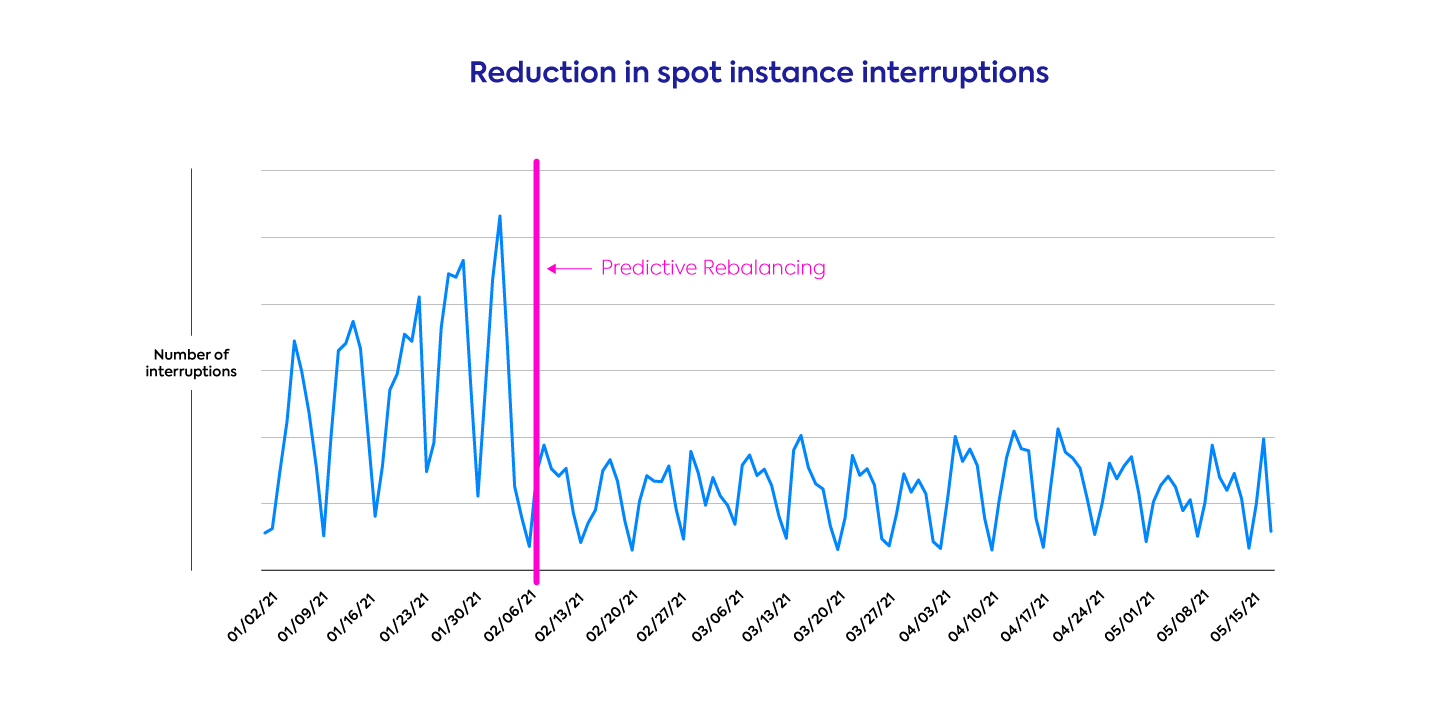 60% reduction in EC2 cost
Enabling ironSource to reliably run their applications and other workloads on thousands of instances has delivered cloud cost savings of millions of dollars.
Hands-free infrastructure
"With Elastigroup we can confidently run thousands of spot instances for our core technologies without needing to touch any aspect of our deployment," said Arnon. He quipped, "while we love Spot by NetApp's support team, we love not having to talk to them even more."    
Expert support and consultancy 24/7
With dozens of active Elastigroup users, ironSource enjoys a close partnership with Spot by NetApp. Whatever the issue or feedback, Spot's customer success team ensures that ironSource receives immediate and expert support in resolving any challenges.