The challenge of cutting costs as an enterprise
B2W's DevOps team is responsible for managing dozens of sites and mobile applications across many environments. With over 200M monthly visitors to their catalog of sites, B2W cannot afford any risk of downtime. In the past, they've looked to find various ways to reduce their cloud costs. Ultimately they've relied mostly on reserved instances.
Unfortunately, with hundreds of reservations placed across accounts and organizations, many of these reserved instances go unutilized.
B2W's architecture relies heavily on elastic virtual machine instances. B2W was eager to find a way to save costs but as a large organization, restructuring their architecture to reduce costs was a lengthy and complex project that they didn't want to undertake.
B2W adopts Elastigroup by Spot to leverage spot and reserved instances
When discovering Spot, B2W was intrigued by the possibility of leveraging spot instances without any downtime.
"It sounded too good to be true," said João Machado, IT Director at B2W Digital, "but we had to try it after hearing about the potential savings." After testing the platform with some cloned environments, however, they realized the promise was real. "After the trial, it was clear to us that Spot's platform really does hold up to their guarantee of uptime and savings."

After one month of testing Elastigroup by Spot on some of their workloads, B2W quickly quadrupled their Spot-managed instances, saving 75% on their workloads. They've also migrated some of their MapReduce workloads to Spot to simplify virtual machine Instance management for heavy data processing workloads.
---
Additionally, Elastigroup's "Automatic RI Utilization" feature ensured that all of B2W's reserved instances would be fully utilized prior to any on-demand or spot. Previously, with many RI's sitting across accounts, regions, and AZ's, this proved to be a major challenge for B2W.
Next Up: Adding new workload types to Spot
B2W has quickly grown their spot instance usage from 0 to 100K monthly spot hours and fully utilized 200K monthly RI Hours in just a couple of months, cutting costs by over 70%. "After stress-testing Spot's autonomous management extensively on elastic virtual machine instances, Map Reduce, and Stateful instances, we are now in the process of migrating more workloads to Spot," said Machado. "With the goal of having Spot manage most of our workloads in the background to help keep our costs to a minimum."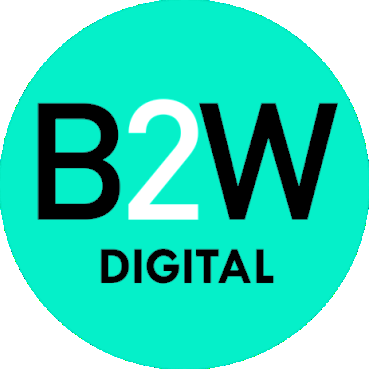 B2W Digital is the leading e-commerce company in Latin America. The Company features the largest and most esteemed brands on the Internet (Americanas.com, Submarino, Shoptime, and Sou Barato) and operates the rapidly growing Marketplace. Methodically constructed over the past several years, the platform allows B2W to also offer technology, logistics, distribution, customer service, and consumer financing services.
https://ri.b2w.digital/en