Reading Time:
3
minutes
Today we are thrilled to announce a partnership with Packet, the leading bare-metal cloud for developers, to create the industry's first and only spot market for bare metal compute.
As the cloud market continues to mature, CEOs, CIOs, and other corporate decision-makers are exploring comprehensive optimization options to balance their deployment costs and performance. One emerging trend is the spot market for cloud environments.
Amazon created its version of a spot market in 2009 to optimize its data center utilization by leveraging their spare capacity and offering it at significantly reduced rates through a public bidding process. Spot instances can provide remarkable savings on compute resources in the cloud when compared to higher-priced on-demand or reserved instances, but the spot market is not without risks. Availability is not guaranteed, AWS gives the spot user two minutes notice before providing that spot instance to the higher paying customer.
Through our Elastigroup Platform, Spotinst eliminates these risks by using predictive analytics  to identify and manage Spot Instances that are about to be "interrupted." Prior to interruptions, Spotinst automatically and transparently transitions applications to the least expensive "available" spot instance(s) with absolutely no downtime regardless of application type or demand requirements.
With the inclusion of Packet's bare-metal cloud servers in Spotinst's Elastigroup Platform, Spotinst and Packet have created the first spot instance market that includes the power of dedicated servers.
Enterprises that require dedicated, single-tenant servers now have a compelling new option to increase efficiency, improve overall performance, and achieve significant cost savings through seamless optimization of cloud infrastructure options without compromising on deployment efficiencies or application availability.
"Spotinst does the hard work of identifying the best performing compute resources for the price from a large number of the constantly evolving options including public clouds like AWS, Google Cloud Platform, and now bare metal cloud provider Packet," Spotinst CEO Amiram Shachar said.
Spotinst's unique technology identifies the best performing and lowest cost compute from AWS, GCE, and Packet, and then seamlessly moves workload between providers to take advantage of changes in pricing. "Packet's integration with Spotinst is a great example of how workloads are becoming increasingly portable and cloud agnostic," Packet CEO Zachary Smith said.
"For the benefit of our joint customers, Packet and Spotinst can sniff out and deliver the best performing computing options for the price. With the addition of Packet's powerful bare metal servers to Spotinst's support of other public clouds, we are confident that users will see impressive savings on even their most demanding application environments."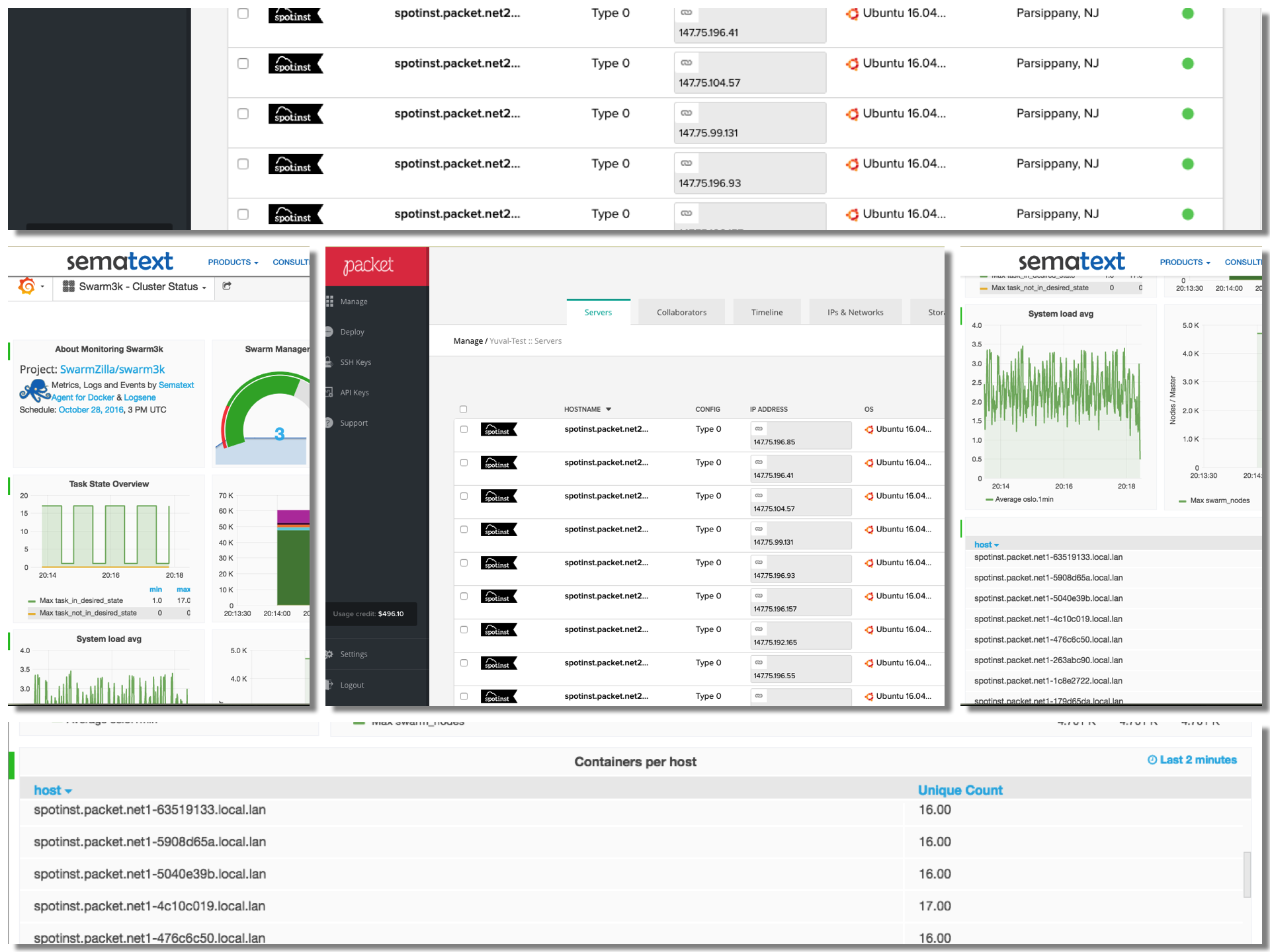 The deployment of Spotinst's Elastigroup Platform on Packet's bare-metal cloud is made possible by Packet's industry-leading automation platform, which delivers curated bare metal server configurations less than 10 minutes from three global data centers via API, web portal, or common integrations such as Terraform, Ansible, and Docker Cloud. Packet's automation features are achieved without the use of a hypervisor or virtualization, enabling workloads to access the full horsepower of the server for ideal performance and efficiency.
Packet's powerful API supports a seamless integration with Spotinst's predictive analytics and proprietary algorithms enabling the two companies to quickly build a complex bidding and automation solution on top of Packet's bare metal resource pool.
As a result of the partnership, Spotinst's and Packet's customers are able to bid on unused, dedicated bare metal servers in Packet's datacenters. Spotinst and Packet are offering the lowest bare metal server prices in the market today while maintaining the highest performance standards that cloud users expect when purchasing single tenant solutions.