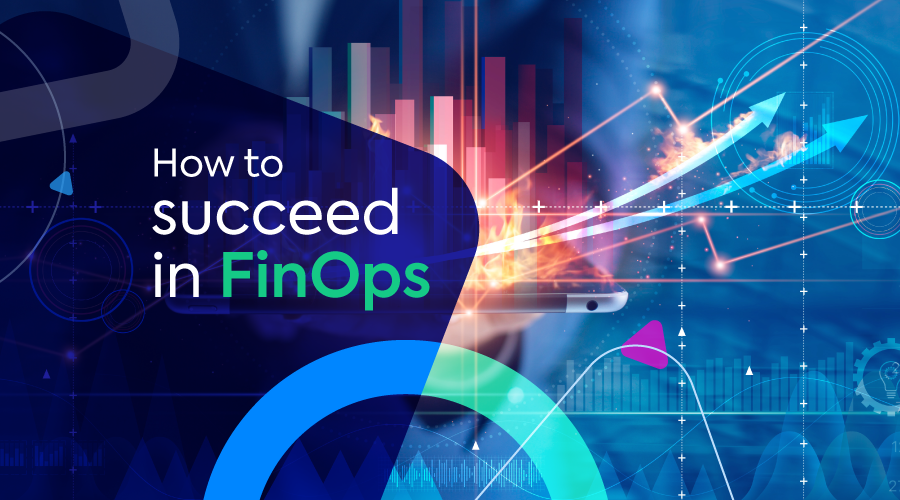 Reading Time:
3
minutes
With the proliferation and acceleration of digital services, exacerbated by the pandemic, cloud environments are becoming more and more complex and growing exponentially. However, when migrating or deploying these new services to the cloud, many organizations overlook key considerations around the efficiency, cost-effectiveness, and the ROI of their investments in cloud infrastructure.
These efforts also fail to recognize how cloud costs as well as cloud procurement differ from traditional IT expenditures. Unlike on-premises environments, where procurement and finance teams closely monitor and manage infrastructure purchases, in the cloud any DevOps or ITOps team, and the code they write, can quickly spin up new resources, often without any formal processes or oversight. As a result, these teams often generate unanticipated cloud spend and waste, as well as infrastructure inefficiencies and sprawl.
In an uncertain and turbulent economy, organizations now face constant pressure to cut or at least control their cloud spend while supporting business growth and gaining better operational efficiencies. Additionally, many organizations are now looking to implement processes to support more efficient planning and budgeting of their cloud spend, in part to avoid nasty surprises when their cloud bill arrives at the end of the month. But the agility, flexibility, and speed of the cloud is at odds with the need for structure and processes to manage and control cloud costs and maximize ROI.
FinOps enhances the value of cloud investments, but can't work in isolation
The Cloud Financial Operations (FinOps) discipline has emerged over the past few years to bridge and solve these diverse and disparate challenges. It aims to understand and manage cloud costs while maximizing the value from cloud investments and keeping budgets under control.
But to be successful, FinOps needs the support and collaboration of multiple stakeholders, especially DevOps and ITOps teams and site-reliability engineers (SREs), on cloud spending decisions even though these teams are typically not experts in cost management nor is it their top priority. Imposing cloud cost management tasks on these already under-resourced and overstretched teams — and potentially requiring them to compromise on innovation, performance, and reliability to lower cloud costs — can lead to conflict and frustration and hamper time to market.
To drive cost and cloud efficiency, organizations need to operationalize FinOps
FinOps strategies that focus on visibility and cost cutting tactics alone are no longer sufficient. Therefore, gaining a cost- and performance-optimized infrastructure is critical for the success of your FinOps strategy.
Given the scale, complexity, and workload demands of multi-cloud environments, four key interlinked processes are necessary to deliver an effective FinOps strategy:
continuous visibility,
continuous cost optimization,
and continuous cloud infrastructure optimization
all powered by automation that utilizes artificial intelligence (AI) and machine learning (ML) to predictively identify and deploy the optimal resources at the right time and at the right cost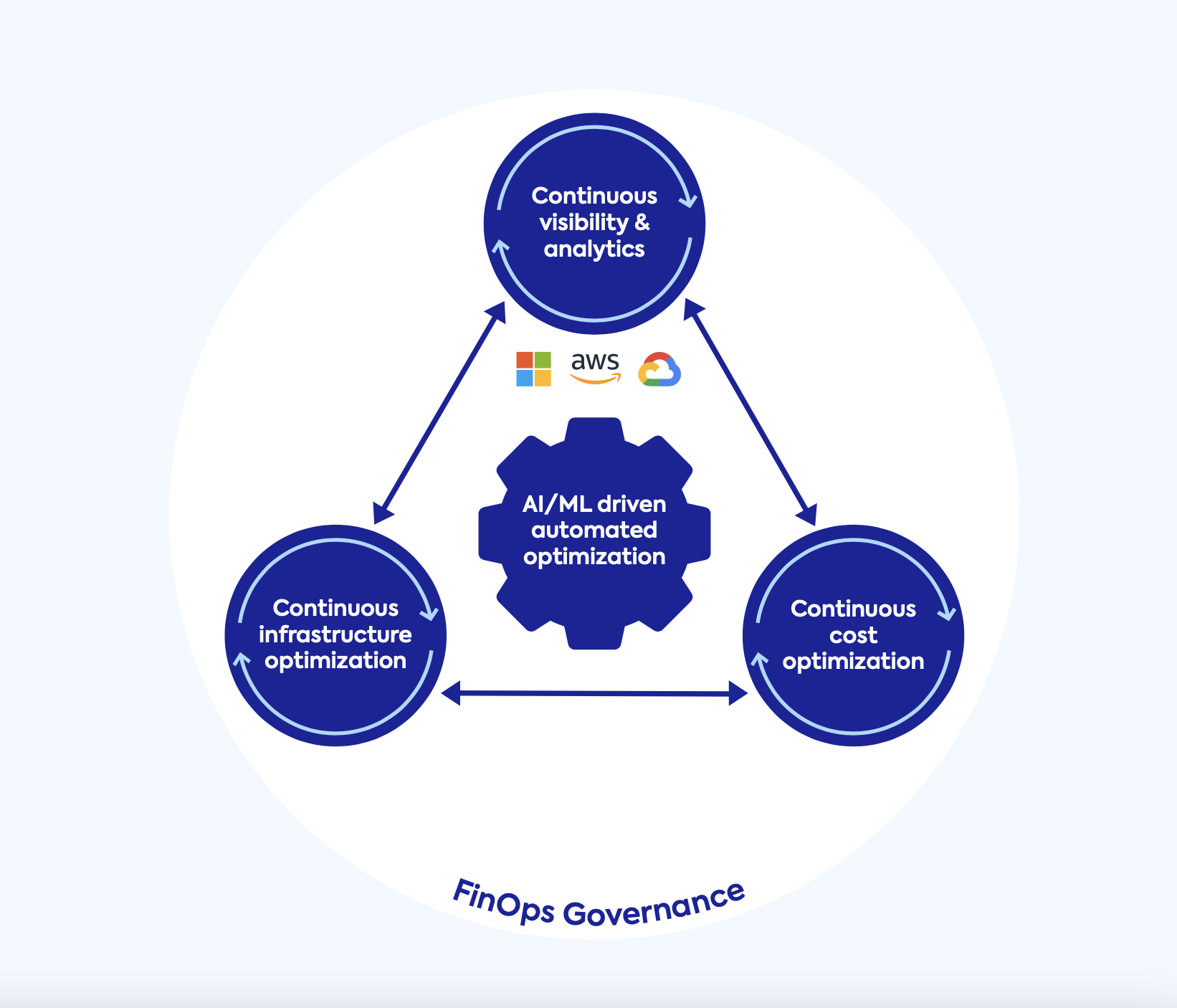 Our white paper, How to operationalize FinOps to drive cost and cloud efficiency, details the drawbacks of the current practice of relying primarily on visibility and reporting to deliver on a FinOps strategy. This white paper explains how a successful FinOps strategy can be achieved through a scalable, repeatable process that continuously and consistently optimizes cloud costs while delivering infrastructure efficiencies within the dynamic nature of the cloud and how the business functions. It outlines the details of each process and highlights eight key benefits that organizations see when they implement these methods.
Download this new white paper to learn:
Why the cost-cutting tactics of the past won't lead to sustainable, long-term FinOps success
How AI/ML-driven automation should power continuous optimization for cost and infrastructure
What immediate, significant benefits organizations experience when they make FinOps part of their cloud operations
Get the white paper today.