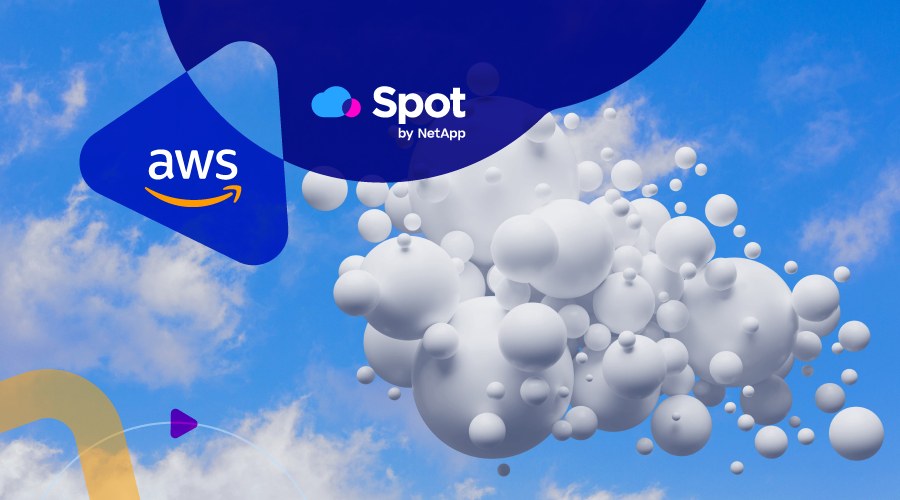 Reading Time:
3
minutes
Uncertainty continues to plague global economies, prompting many CFOs to optimize their bottom lines by re-examining large line-item costs, payrolls, and unit economics. Many IT leaders have been directed by their C-Suite to reduce or halt cloud spending, which represents roughly 30% of IT budgets.
Going up or down?
When AWS bills go up or down, companies are often unaware if this is good or bad. Usually, companies assume a higher bill is bad news. However, higher bills may mean you're operating more workloads in the cloud in the service of more customers. On the other hand, they could be a sign of inefficiency in AWS.
Although growth remains a key indicator for both public and private enterprises, the market tends to favor companies that optimize operations and burn less cash.
Unit economics can help companies determine their "cost-to-revenue ratio" and express their revenues and costs in relation to one unit (e.g., customer serviced, good sold, etc.). This helps companies ascertain the "effectiveness" of each customer in generating revenue.
Determining cloud unit metrics
Cloud unit metrics costs are calculated by identifying resources tied to each customer and all associated cloud costs. This helps determine whether a unit measure of cloud services can be measured per unit of production, or a product or service.
The easiest way to think about it is to take an example from manufacturing. The four tires fitted to each new Tesla cost $X in nominal dollar terms and Y% of the total cost to build the Tesla. As such, the unit cost of tires per Tesla is easy to calculate.
Calculating cloud unit metrics is not always as straightforward.
For example, the productivity of FinOps, DevOps, and CloudOps teams that manage your AWS environment are a variable in addition to your AWS bill. Knowing this, no matter how much you focus on productivity and data-driven decision making across teams, you won't be able to achieve success without maximizing savings, standardizing best practices into workload scaling and infrastructure management, and simplifying workflows. And because most of today's companies are overspending on cloud services across multiple workloads, not having proper visibility to quantify and track unit cost can seem incredibly daunting if not nearly impossible.
Improving unit metrics with Spot by NetApp
Spot by NetApp provides a portfolio of CloudOps solutions to quantify and track cloud unit metrics. Unlike point solutions that chip away at one piece of the puzzle, Spot by NetApp helps customers unlock budget and resource productivity in AWS using automated machine learning- and AI-driven algorithms that automates continuous infrastructure optimization, cost-efficient provisioning, and dynamic scaling to maximize your AWS investment.
1. Optimize cloud costs without risk
Spot Eco optimizes utilization of AWS Reserved Instances and Savings Plans to maximize your savings. Intelligent planning, procurement, committed spend utilization, and lifecycle management powered by machine learning and our team of experts increases your spend coverage with discounted commitment plans while simultaneously removing the risk of overcommitment.
Organizations using Spot Eco can expect an average of 53% reduction in compute costs.
2. Scale mission-critical workloads on AWS Spot Instances
Spot Elastigroup provides automated cloud infrastructure management that delivers fast autoscaling, maximum cost efficiency, and enterprise availability for web applications to stateful services.
That means EC2 Spot Instances can now be used for production workloads. Spot Elastigroup will predict up to an hour in advance of a spot instance being reclaimed and will move your workload to the most cost-effective instance available automatically.
Automating spot instance provisioning and cloud infrastructure management with Spot Elastigroup can result in a 57% more efficient compute provisioning and 30% more productive DevOps team.
3. Manage containers and Kubernetes
Teams can completely automate container management with Spot Ocean. Spot Ocean will continually analyze how containers are using infrastructure and automatically scale compute resources to maximize utilization and availability with the optimal blend of spot instances, reserved instances, and on-demand compute.
By using Spot Ocean to automate container management, developers can typically see a 26% faster time to market.
The power of one
In today's turbulent economy, tracking how your AWS cloud infrastructure performs has never been more important. By focusing on lowering cloud unit costs, companies can better realize the potential of their AWS and human resource investments without overspending. Unit metrics are an effective tool to help organizations implement better forecasting, chargeback, gross margin analysis, and organizational alignment.
Learn how Spot by NetApp can help you improve the cloud unit metrics for your AWS usage and request a demo today.