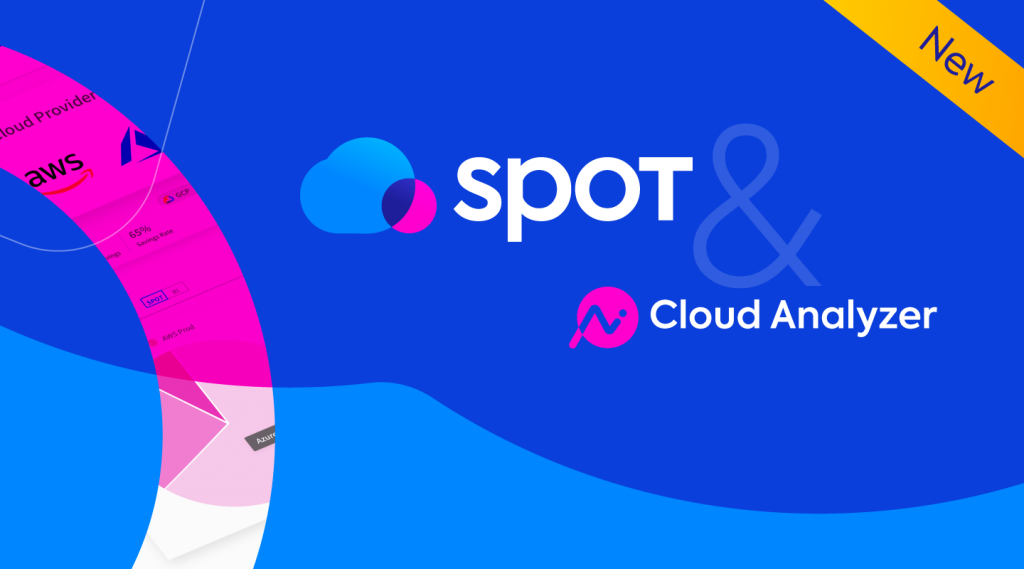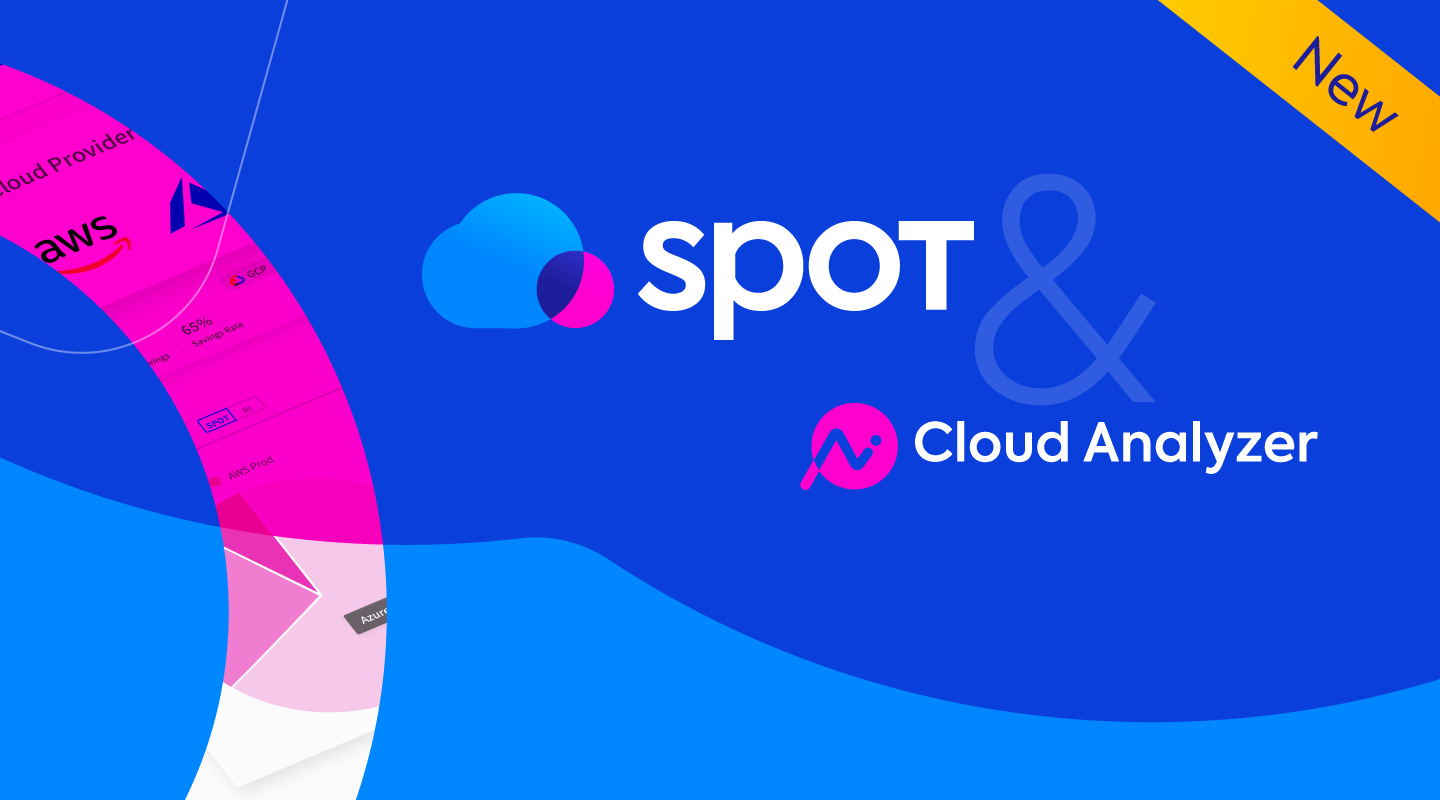 Reading Time:
5
minutes
Spotinst is now Spot
Today is a significant milestone in our history, for both the company as well as for our customers and partners. Why do I say that? Because today we're rolling out not just an exciting new product, but also a new brand. Together these are part of the bigger vision that we and our customers are making real together.
Continuity of our Vision
We started the company with the mission "to help organizations automate and optimize their cloud workloads via the use of spot instances". At first, investors were skeptical that there was a market and business opportunity for that, but our rapidly growing list of customers and revenue made the most compelling case to them. In the five years since I believe we have changed the market and we're proud of the fact that our ~1500 customers are running mission critical workloads on spot instances, something that when we started, was just a pipe dream. 

Today we begin the next phase of our journey. Driven by the support and insights of our customers, we are going bigger, broader and faster than ever before in our vision and solution. 
New Product:  Cloud Analyzer
The product portfolio that we've built to date has a broad set of capabilities to automate the deployment of compute infrastructure in the cloud and optimize its costs, by leveraging a highly available and fully utilized blend of spot, reserved and on-demand instances. While our customers are successfully optimizing their cloud consumption with our solutions, we realized that they are still facing a closely related and perhaps even more fundamental challenge of cloud cost visibility.
We're excited today to announce the general availability of Cloud Analyzer, a completely new product from our product and engineering teams. As described in our blog post, Cloud Analyzer provides visibility into cloud usage, spend and efficiency across cloud infrastructure. 
Cloud Analyzer complements and expands our portfolio of products–it provides not just visibility into cloud usage and spend, it goes beyond that to provide actionable guidance and automation that helps customers run their workloads using best practices and the most cost-effective infrastructure available in the cloud. The result: for the first time, customers have a single "Spot" to go to see all of their cloud infrastructure and all their workloads, to be able to understand how they can automate with best practices and optimize their cloud infrastructure to get the most out of their cloud investment.
Or Tzabari, the senior director of Production Engineering at SimilarWeb pointed out the complementary nature of the new offering with our existing suite of solutions, saying "Cloud Analyzer connects cloud cost visibility and recommendations with the concrete ability to optimize cloud cost and utilization." 
New Brand and Name:  Spot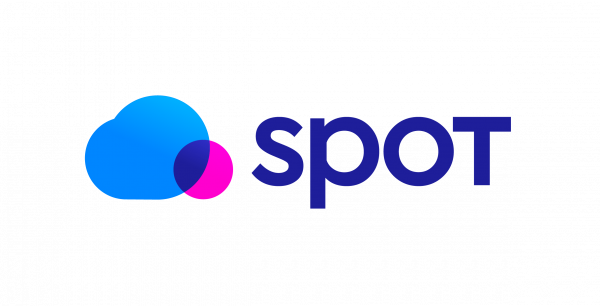 We're also excited to be rolling out a new company identity, one that builds on and evolves the identity that we've had to date. This evolution is most noticeable in our evolution of the company name, from Spotinst to Spot, and in our new brand identity, but it goes beyond that as well.
Why did we decide to make this change?  Changes to brand and identity are sometimes made to reflect a pivot of a company to a new mission, or other times simply to replace a dated look with something new and fresh. Neither of those reasons is the case here.
We made this change because we've realized how much we've evolved as a company since we started. The original name "Spotinst" was chosen because of the academic computer science research I'd done on understanding and leveraging "spot instance" markets for excess compute capacity in the cloud. That research was the technology foundation on which I founded the company, creating a product in less than a year that rapidly gained hundreds of customers and made it possible for a broad array of workloads–web applications, containers, big data and more–to use this highly volatile but much less expensive type of compute resource for applications without sacrificing availability or performance. The rapidly growing adoption of spot instances since then is something that I am proud to have helped make possible.
However, in the years since we've continually been expanding our product capabilities and portfolio. We've added products for serverless container infrastructure (Ocean) and reserved instance management (Eco), optimizing compute resources across a broad range of hardware, purchasing models, and types of workloads. Cloud Analyzer expands our capabilities even further with visibility, insights and guidance for your cloud infrastructure. 
As we started talking to customers about Cloud Analyzer, it became clear that while we now offer a much broader solution, our company name and identity were still closely tied to our origins and to our past. That made this launch the right time to update our brand and brand identity.
Bringing it All Together in One Spot
The new product capabilities, company name, and brand identity that we're launching today bring that story front and center. "Spot" conveys a central point from which you can see, understand and optimize your cloud operations. Not only that, it represents the destination that companies are working to reach–being world-class in their ability to get the greatest possible value from their investments in the cloud. The name "Spot" connects with our origins and foundations as a company, but also shows the evolution of how we are working with our customers today and in the future. It's simple, understandable, powerful and memorable.
What hasn't changed? For one, the trends that make the solution that we offer ever more valuable to our customers–growing cloud deployments, ever more complex cloud environments and ever-increasing cloud costs. Neither have our existing products and their capabilities that are relied on today by over 1000 customers changed. And most importantly, our commitment to making our customers successful has not only not changed, it's even stronger.
What's Next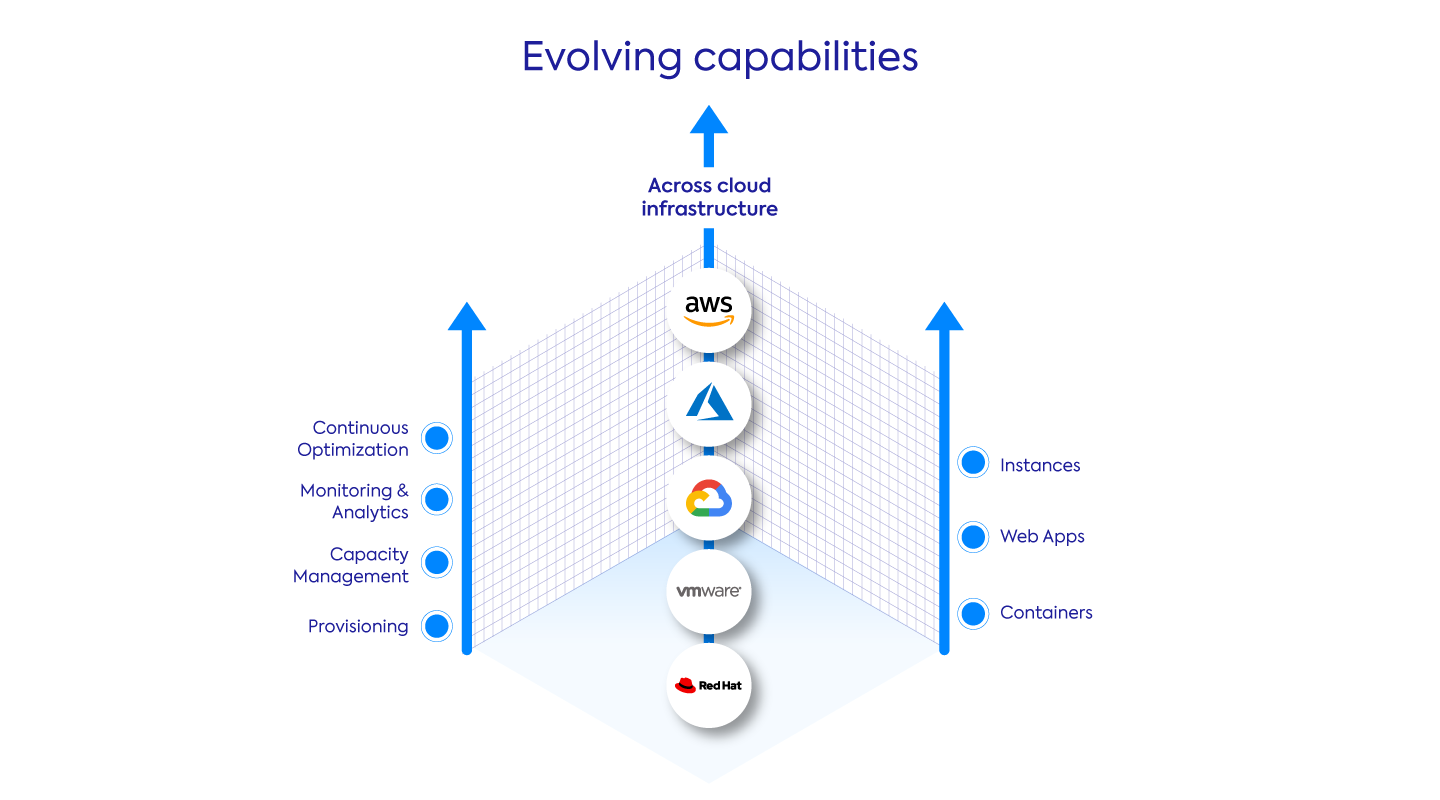 The foundations of the company were built on technology that enabled people to take advantage of a type of cloud resource–spot instances–that, like cloud computing overall, were previously considered too different and scary for people to use for their workloads. But as we worked with customers to help them take advantage of that technology, we realized that it provided the foundation for solving a much broader set of challenges they were increasingly facing. 
Our expanded product portfolio and capabilities mean that we can not only help companies optimize across compute types (e.g. spot, reserved and on-demand instances) and across a variety of workloads, we can also provide them actionable visibility and insight into their cloud infrastructure and how to optimize it. 
As a result, what we have found ourselves working with customers to address has become not just how to leverage spot instances, it's actually become a conversation about how to reach the right Spot in becoming world-class in cloud operations–how to put in place the right frameworks, best practices and tools to be first-class in their ability to maximize the value and positive impact of their cloud investments.
That's what's new at Spot. We're excited to continue partnering with our customers as our story and their cloud journey continue to evolve.
Amiram.