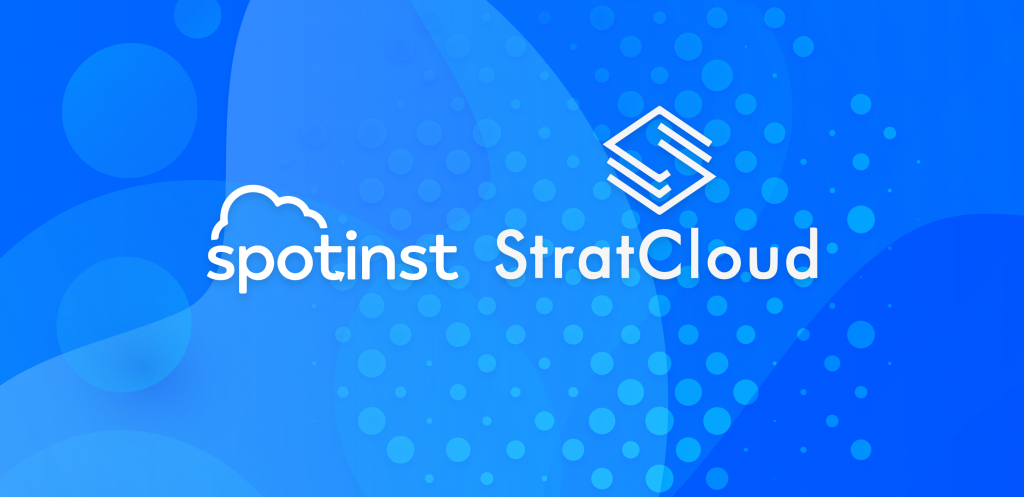 Reading Time:
3
minutes
Spotinst will soon be celebrating its 4th birthday, and the news of our first company acquisition, StratCloud, couldn't have come at a better time.
The cornerstone of Spotinst and our daily motivation is reducing our customers' cloud-compute spendings and simplifying cloud operations for DevOPS and R&D teams.
Spotinst helps 1500+ organizations in over 50 countries to reduce their cloud-compute expenses by up to 80%, by utilizing the spare capacity of the public cloud vendors.
Powered by AI, Spotinst is able to predict the availability and stability of the excess-capacity market, and by using those predictions, it orchestrates and migrates cloud-compute workloads, in order to  assure a highly available and scalable workload, while gaining deeper operational visibility, at significantly lower costs.
Over the years we have introduced countless features and capabilities which improve our customers' experience running workloads in the cloud. Capabilities such as running stateful applications on spot instances, numerous integrations with CI\CD tools, a serverless K8s experience with our flag-ship product "Ocean", has transformed Spotinst from a young startup to a world leader in cost optimization with Spot instances.  
The obsession to reduce our customers' cloud-compute spendings, has driven us to acquire Stratcloud's technology and business activities.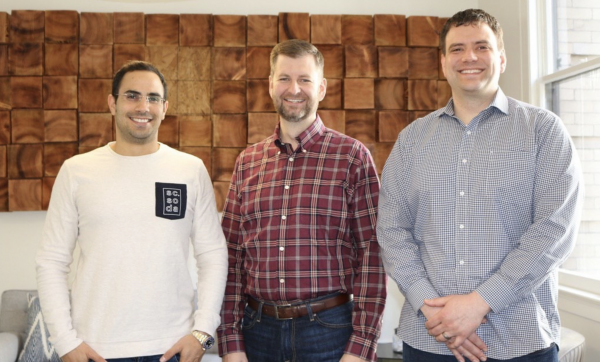 Stratcloud's platform allows small and large enterprises to manage and optimize their RI (Reserved Instances) usage by buying, selling and converting them, according to the application's business needs, at the given time.
Stratcloud's unique technology, powered by Big-Data analytics on millions of data points, can forecast the utilization of the prepaid RI, and according to the forecast, it offers the "Spare Reserved-Instances" capacity to the market to be resold. Using that technology, Stratcloud's also purchases the reserved instances in a direct adequacy to the organization's application business needs, meaning, that only the amount of reserved instances which are needed, are purchased. 
Re-selling the "Spare Reserved-Instances" back to the market, according to the application's business needs, assists in reducing the RI commitment costs by 30%-50%.
The acquisition of Stratcloud is in perfect alignment with our vision to provide a fantastic and Elastic cloud experience to small, medium and large businesses across the globe.
Together with Stratcloud's technology, Spotinst will now provide a better and broader solution in Cost Optimization and DevOPS automation, by utilizing Spot and prepaid reserved instances.
Additionally, the combined technologies will provide Managed Service Providers (MSPs) a more comprehensive management and orchestration tool to optimize cloud workloads for all of their managed customers.
Amiram Shachar, Founder and CEO of Spotinst, said:
"Optimizing cloud costs is a top priority for cloud users, and our purchase of StratCloud enables Spotinst to deliver the broadest solution for utilizing all types of cost-efficient cloud instances without sacrificing performance. The deal will help our customers to combine the use of Reserved capacity and Spot Instances in the most effective way, to achieve dramatic savings to offer every enterprise the full range of options to make smart purchasing decisions about their cloud infrastructure."
Patrick Gartlan, Founder and CEO of StratCloud, said:
"Over the next few years, every organization will have to use both Spot and Reserved Instances for different types of applications. StratCloud and Spotinst are highly complementary businesses with a crossover of customers. We're thrilled to be joining the Spotinst team which has rapidly built a market leading company at a time when larger enterprises are realizing that their future lies in the cloud."
Spotinst is already in the process of integrating Stratcloud's ground-breaking technology into the platform, stay tuned for what's coming next!