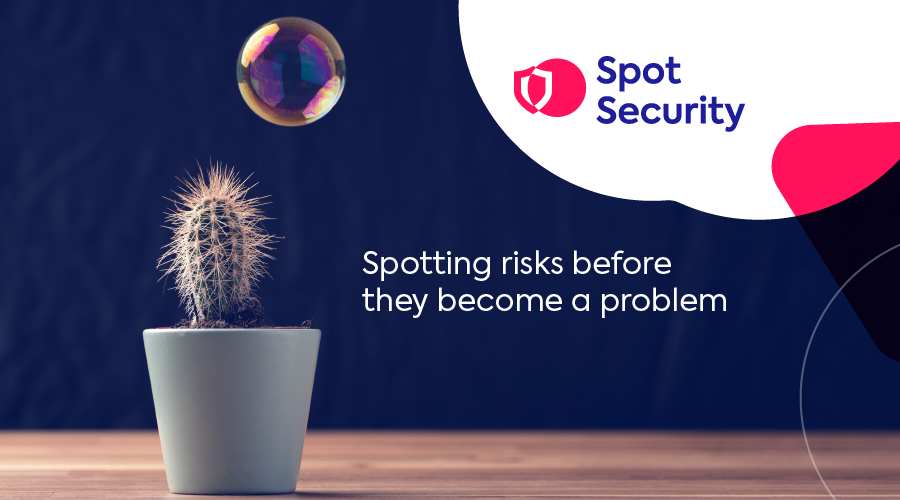 Reading Time:
2
minutes
While many cloud security professionals spend their time remediating vulnerabilities as they appear, analyzing risks early and often can help them more efficiently strengthen their organization's security posture. Yet doing so requires the right tools in place to detect, prioritize, and respond to current and potential threats to the cloud environment.
Unfortunately, security monitoring and remediation are not "nice-to-haves" for any organization operating in the public cloud. Organizations need solutions that will not only detect the threats but provide intelligent security assessments to make informed decisions about their cloud. Spot Security, the cloud security solution from Spot by NetApp, is designed to meet the increasingly complex needs of IT organizations everywhere. Spot Security provides continuous monitoring and threat detection to identify and mitigate risks, misconfigurations, compliance issues, and anomalous behavior.
Spot risks before they become a problem
Challenges in detecting security vulnerabilities often stem from lack of visibility into cloud resources. Successful cloud governance requires a view into all cloud resources across the departments, teams, and individual contributors in your organization. Without that visibility, it's difficult to detect and mitigate potential issues.
Spot Security's 360-degree visibility allows you clarity into your cloud resource inventory — even across multiple cloud environments. How does this work? Spot Security displays risk maps that illustrate the relationships between cloud infrastructure resources. In the event of a threat, this knowledge can help security teams limit the impact of compromised resources and safeguard the rest of the cloud environment.
Simplify threat detection with the power of AI
Today's IT departments are often inundated with alerts and notifications that track every change, incident, and anomaly in their cloud environments. As a result, they may miss critical vulnerabilities and accidentally prioritize lower-level incidents, leaving their organization open to cyberattack.
With the right cloud security tools, SecOps teams don't need to manually comb through threats to determine which issues are most pressing. The advanced algorithms built into Spot Security deliver continuous and comprehensive threat detection without fear of false alarms. Our AI-powered framework provides automatic identification and prioritization of threats as well as recommended steps for remediation.
Build a stronger security posture with Spot Security
As a cloud-native organization, we use powerful technology to help you automatically analyze and detect resource misconfigurations in your cloud environment and act on potential threats. The dashboards, assessments, and customizable remediation in Spot Security provide you with continuous monitoring with end-to-end-visibility, resulting in proactive security instead of reactive containment.
Spot Security understands that detection and analysis are the hardest steps of your security process. With the right tools, you can create better visibility and detection to help drive security for your cloud environment.
Cloud environments supported:
AWS: EC2, S3, IAM, RDS, VPCs and other commonly used services, with more to come.
Azure: VMs, Network Security Groups, Kubernetes, Load Balancers, and Application Gateway.
Get started with Spot Security
Our free trial is self-serve, agentless, real time, and takes less than five minutes to set up.
Get familiar with Spot Security by looking at the dashboard home page and configure a particular department view. Then, see how cloud resources are connected by navigating to Topology.
To get started, log on to your Spot by NetApp platform and click on Spot Security and then Administration or request a trial on the Spot Security page.