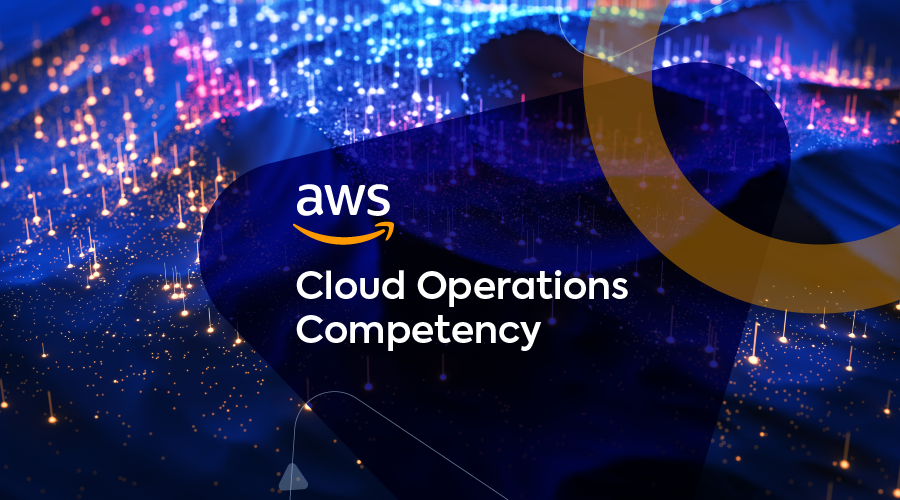 Reading Time:
2
minutes
We're proud to announce that CloudCheckr, part of the Spot by NetApp portfolio for CloudOps, has achieved the AWS Cloud Operations Competency in the categories of Cloud Financial Management and Compliance and Auditing. With this achievement, the Spot by NetApp portfolio solidifies its position as the industry's broadest and deepest cloud operations portfolio for customers from enterprises to startups to managed service providers. Additionally, it builds on a long list of AWS competencies for the CloudCheckr solution, including a Security ISV Competency, Cloud Management Tools ISV Competency, Government ISV Competency and Microsoft Workloads ISV Competency.
Evaluated on a strict set of CloudOps requirements, CloudCheckr was validated for its proven track record of helping customers plan for optimized cloud spend management and ensure ongoing compliance and audit readiness of their AWS infrastructure.
With the CloudCheckr technology and the Spot by NetApp portfolio, AWS partners get complete cloud management, including over 600 best practice checks which span across cost, security, compliance, and utilization. These best practice checks assist with the identification of opportunities for cost savings, availability and performance improvements, and security posture reinforcements.
Distinction in Cloud Financial Management and Compliance and Auditing Categories
The wide array of cloud financial management features that CloudCheckr provides is bolstered by the expansive set of compliance and auditing capabilities. AWS partners get complete cloud management in a single, consolidated view.
As a foundational part of our FinOps solutions, CloudCheckr's technology enables customers to organize and track cloud cost and usage, implement cost controls, better plan their budgets, and further improve cost efficiency with resource utilization and commitment purchase strategy optimization.
Furthermore, as an approved ISV solution for the AWS Partner Transformation Program (PTP), AWS offers partners going through PTP access to the CloudCheckr technology. Among the many benefits they receive, partners gain critical access to a robust toolkit of profit enhancement solutions, enabling them to quickly accelerate the growth and profitability of their AWS resale practice.
"Since we adopted CloudCheckr, our AWS cost optimization program really took off. We were able to deliver a lot of value for the customers within the program. That program grew at triple-digit rates for five years in a row and is still growing at that rate, and it's become the core of our practice. It's what drives all of our business growth."

Doug Heestand, Co-founder, Privo, a Navisite company
Total compliance and much, much more
CloudCheckr monitors and assesses cloud compliance against 35+ regulations and is an approved AWS Well-Architected partner solution. CloudCheckr enables AWS partners to automatically discover issues based on AWS Well-Architected best practices, and provides the insights needed to easily remediate problems and ensure that their AWS environments are continuously in compliance with the Well-Architected Framework.
CloudCheckr's Well-Architected Readiness Advisor report is available out of the box and links CloudCheckr's best practice checks to the AWS Well-Architected questions, streamlining the process of delivering AWS Well-Architected Reviews.
"We are proud to achieve the AWS Cloud Operations Competency. This validation is a testament to our deep AWS expertise, the strength and durability of our relationship with AWS, and our shared commitment to helping our customers and partners grow their AWS environment, build scalable AWS practices, and deliver on the benefits of the cloud to both their own and their customers' businesses."

Kevin McGrath, VP, Spot by NetApp
CloudCheckr, part of the Spot by NetApp portfolio for CloudOps, is available both directly and through the AWS Marketplace.
To learn more, contact us today.