Reading Time:
2
minutes
Since Elastigroup has become the new standard to run and manage clusters in AWS, we are happy to add more powerful enhancements to our user interface that enable phenomenal control over Elastic Load Balancer and Auto Scaling clusters within AWS.
Intuitive graph information to understand scaling trends, actions, and exact reasons.
Managing multi auto scaling policies isn't easy to maintain over time. With Elastigroup, You can easily understand what happened in your cluster, what were the reasons for changes in capacity, what was the impact on your application's Latency or Error Rate, and of course how your cluster reacted to increase or decrease in incoming traffic.

Backend Instances health status in real-time!
Elastigroup brings you the low hanging fruits in order to get a complete control and understanding of your cluster status.
Which instances from your entire cluster are running in Healthy mode, which are partially healthy, and which are completely not functioning as expected.
Getting this information in the context of your entire cluster stack gives you an extremely important view of your application.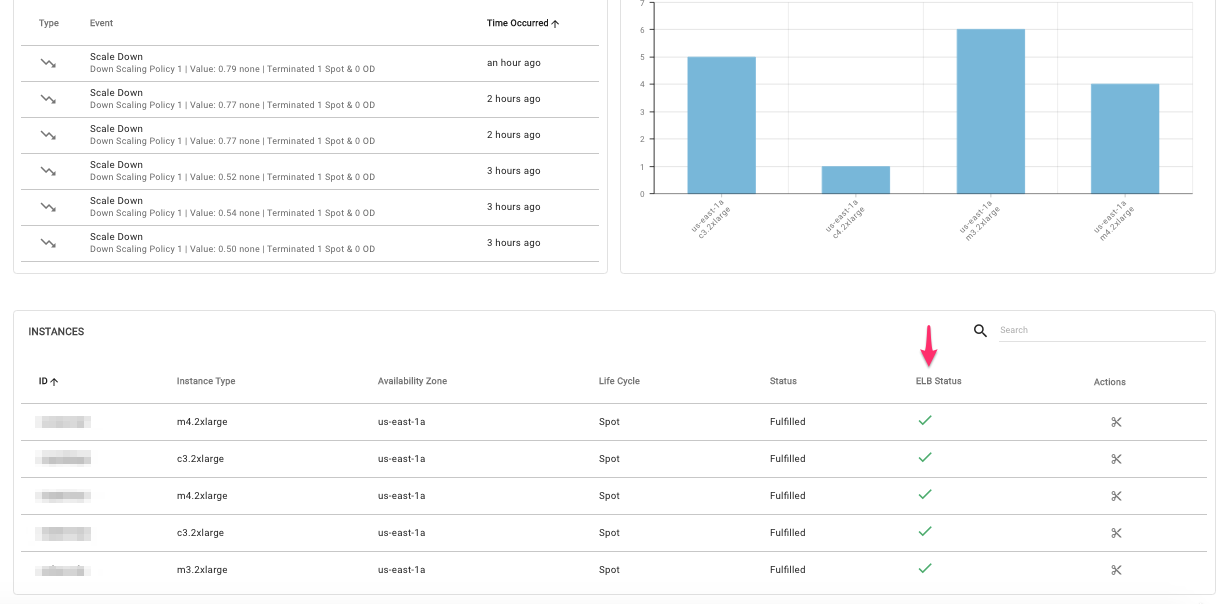 The ELB Status columns shows "Green" status whenever the backend instance is healthy in ALL the ELBs that it runs under.