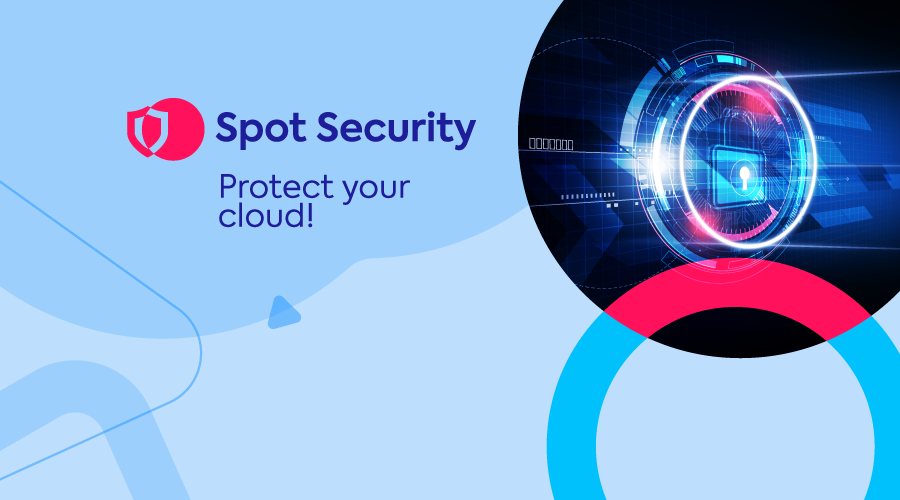 Reading Time:
2
minutes
Spot by NetApp is excited to announce that Spot Security is now generally available. Delivering continuous, automated security, Spot Security analyzes, detects, and prioritizes threats to surface the most critical risks and anomalies, while providing prioritized recommendations, guided remediation, and compliance.
The cloud ushered in a different way of developing and deploying software and introduced a fundamentally different security reality, presenting new challenges to teams responsible for keeping environments secure. Designed to be dynamic, cloud environments can be in a near-constant state of change, with infrastructure resources spun up and down multiple times a day to support cloud applications. This dynamism presents security risks that are challenging to keep up with. A simple misconfiguration can result in costly security breaches that could cost millions, erode customer trust, and expose IP to bad actors across the globe.
Spot Security analyzes cloud configuration and resource relationships to provide clear visibility into misconfigurations that create security risks together with prioritization of those risks and recommendations to address the most important risks, while simplifying developer security operations (DevSecOps). It does that by automatically determining the exposure of each cloud resource and surfacing the most critical security threats. These automated actions eliminate alert fatigue and keep cloud infrastructure secure and DevOps teams moving fast.
With Spot Security, customers benefit from: 
360° Visibility:

With a clear view into security posture and attack surfaces, network analysis, asset inventory, and cloud user behavior

all

via an Agentless Assessment

.


Graphical

Visualization

of Risk and Affected Assets

:

Visualize

the network and risk topology of your resources to detect potential

attack paths to your critical resources.




Prioritized In-Depth Analytics

: Identify new risks, abnormal behavior or new cloud resources in an instant with c

ontinuous monitoring and analysis.

Automated Detection and Remediation

:

Use guided remediations to eliminate risks by detecting misconfigurations and anomalies continuously in your cloud environment.

Compliance

:

Track conformity to the top global cybersecurity standards and compliance to stay on top of your regulatory requiremen

ts

.
Learn more about Spot Security
Spot Security is now available on AWS supporting EC2, S3, IAM, RDS, VPCs and other commonly used services, with more to come. Please visit the Spot Security page to learn more.