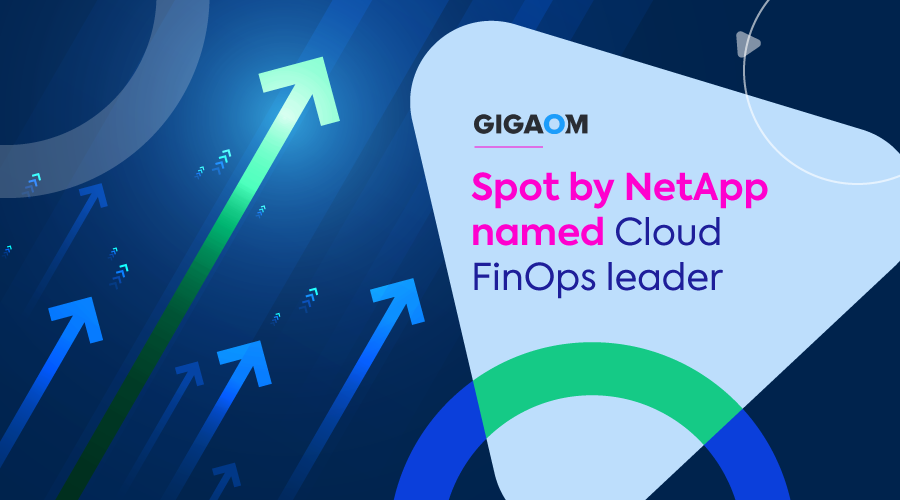 Reading Time:
2
minutes
Spot by NetApp is once again a leader and outperformer in FinOps, according to tech industry analyst firm GigaOm. The recent 2023 GigaOm Radar for Cloud FinOps explores "key FinOps tools vendors and equips IT decision-makers with the information needed to select the best fit for their business and use case requirement."
The report highlights Spot by NetApp's FinOps solutions for cloud cost management, commitment portfolio management and optimization, infrastructure optimization (for containers and VMs), and more. On Spot's capabilities, GigaOm concluded that "Integration with a wider suite of cloud management and automation tools places the Spot portfolio in a position to respond to new and evolving market needs."
How Spot by NetApp performs on the FinOps stage
To compare FinOps solutions, GigaOm plots vendors along a chart (or "Radar") according to their features, platform, maturity, and innovation. The closer to the center of the Radar a vendor appears, the more they strike a balance between maturity in the marketplace and innovation to stay ahead of the competition. This analysis also compares whether a vendor has a focus on narrow features versus building a broader platform.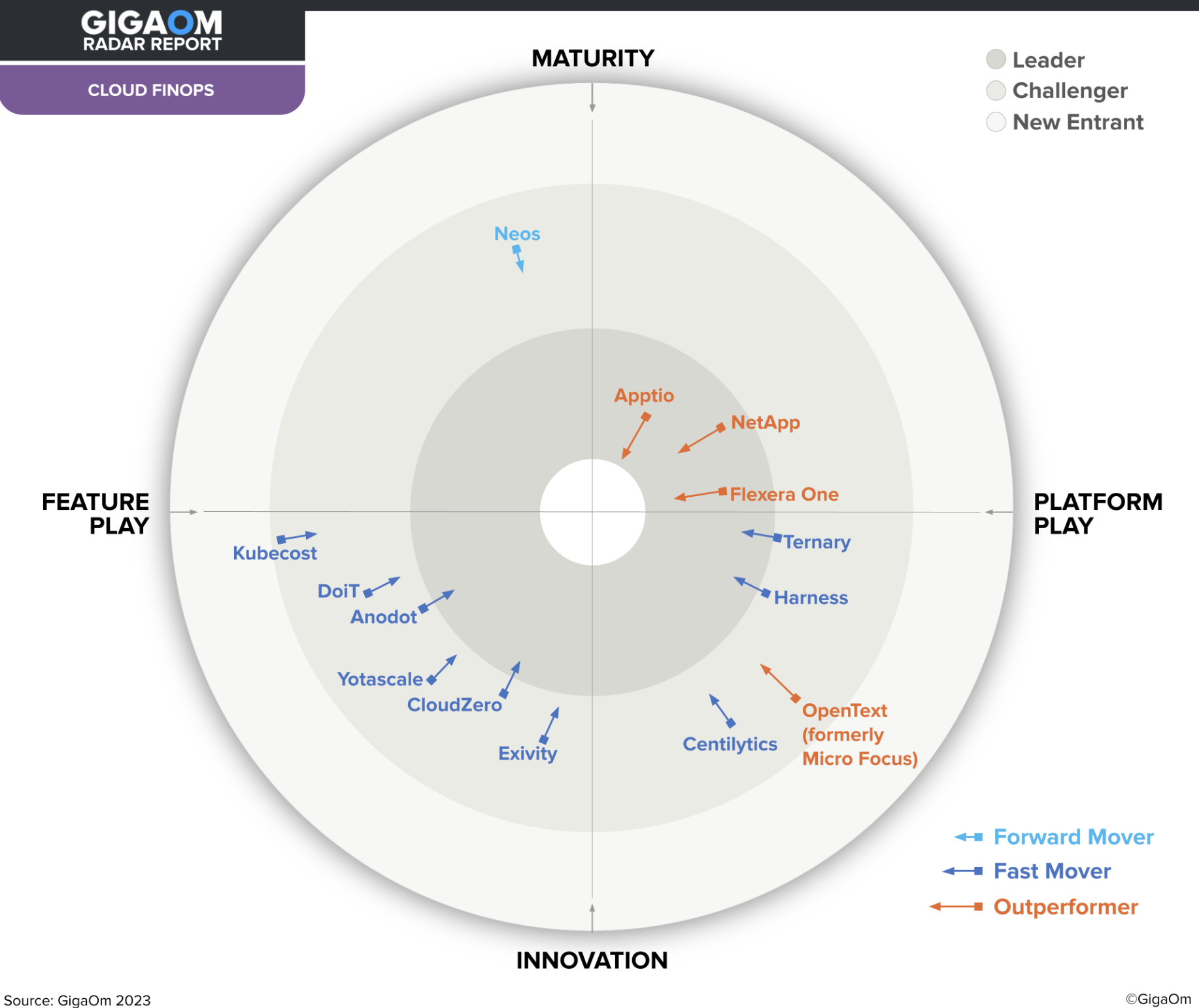 Like last year's GigaOm Radar for Evaluating FinOps Tools, Spot by NetApp was just one of three vendors to be recognized as a leader and outperformer, based on maturity and platform.
For this radar GigaOm evaluated 14 vendors on factors related to market segment, deployment model, capabilities, and four evaluation metrics. Spot by NetApp achieved high rankings across these categories.
Among GigaOm's key criteria for vendors, Spot received the "Exceptional" designation for "outstanding focus and execution" in:
Large enterprise and MSP market segments
SaaS deployment
Normalized billing access across multiple cloud vendors
IT finance integration and chargeback
Identification of cost optimization opportunities
Real-time decision-making
Integrations
Flexibility and scalability
GigaOm also named Spot as "Capable" in areas such as:
Small- to medium-sized business and multinational market segments
Cloud rate optimization
Usability and licensing
Leading the way on the cloud FinOps journey
Read more about GigaOm's analysis of Spot by NetApp as a FinOps leader and outperformer. Access the full report today.
Spot by NetApp helps organizations continuously optimize their cloud costs and infrastructure and fully operationalize their FinOps strategy. Learn more about how Spot can help your organization achieve ongoing savings, optimize cloud infrastructure, and make data-driven decisions around FinOps.