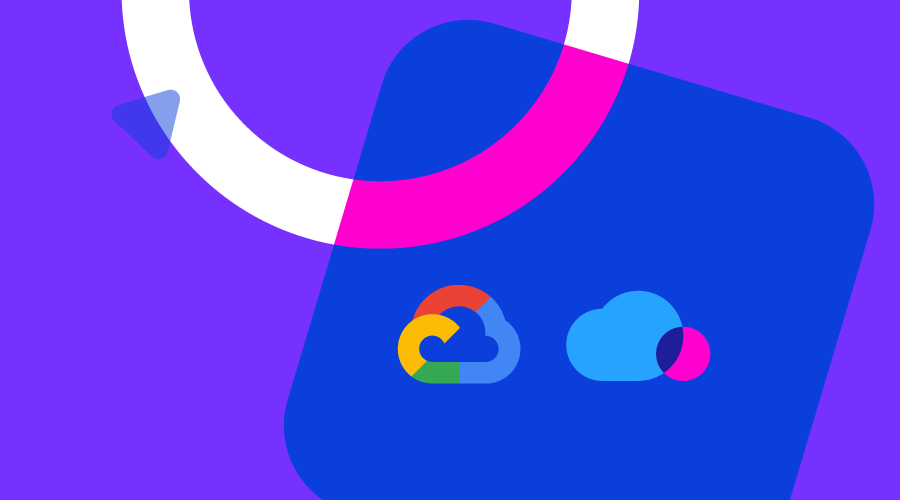 Reading Time:
2
minutes
Google Cloud has announced a public preview of their new Spot VMs, and is partnering with Spot by NetApp to help users benefit from the cloud provider's excess compute capacity. Spot VMs will enhance Google's current offering of spare capacity, Preemptible VMs, and will give customers even more savings with fewer restrictions. Paired with Spot by NetApp, users will have cost-efficient, automated and optimized cloud infrastructure. 
Following the announcement, Spot by NetApp supports the new Google Spot VMs for customers using Elastigroup to manage the infrastructure for their workloads. Users of Spot Ocean, our serverless container engine, will also soon be able to start using Google Spot VMs via their Ocean virtual node groups.

How do Spot VMs work?
Spot VMs are Google's excess capacity that offers an affordable way to consume cloud compute infrastructure. Users borrow from Google's spare capacity pools at a much lower (up to 91%) cost than the on demand pricing model. However, these lower-cost instances can be taken back with little warning if Google needs to allocate them elsewhere. Instance termination can occur at any time and can depend on the zone, a surge in demand and other factors. For fault tolerant applications that can withstand possible interruptions, using spare capacity can reduce compute costs significantly.
How are they different from Preemptible VMs?
Preemtible VMs have been offered by Google at a discount of up to 79% compared to the on demand pricing, but they come with a time limit. After running for 24 hours, Preemptible VMs are stopped, and they can also be stopped or terminated at any time within the 24-hour time limit. 
With the launch of the new Spot VMs, there is no time limitation on using spare capacity instances. They can, however, still be terminated at any point. This is offset by even deeper discounts than what's been offered with Preemptible VMs—with a guaranteed minimum of 60% savings, and the potential to save up to 91%. Other enhancements have been made to give users more control over their spot machines, including the ability to configure termination and expirations. 
Google Spot VMs with Spot by NetApp
Spot by NetApp has been supporting Google's Preemptible VMs in Elastigroup, our cloud infrastructure automation service. Now, as Google enhances this cloud service, Spot by NetApp is partnering with them to ensure customers will be able to take full advantage of the new Spot VMs. 
Using Elastigroup, Google Cloud customers are able to benefit from the cost savings of spare capacity without the risk of service interruption. Driven by machine learning and predictive algorithms, Elastigroup can predict when a Spot VM will be taken away and will proactively replace it without any disruption. Backed by an enterprise SLA, Elastigroup makes it possible to run even mission-critical and production workloads on Spot VMs. 
To learn more about Elastigroup, visit our product page or to get started with Elastigroup, see the relevant documentation.