Reading Time:
2
minutes
I am very excited to write this blog post. After several weeks of intensive work, we are pleased to announce an integration with Kubernetes Operations (kops), the easiest way to get a production-grade Kubernetes cluster up and running.
Starting today, Spotinst is an official 'cloud provider' in Kubernetes, and users can now create highly-available and highly-economical (pay less than $0.01 per CPU core hour!) with kops on AWS, Google Cloud, and Microsoft Azure in about 30 seconds.
Features
Automates the provisioning of Kubernetes clusters.
Automatic utilization of Amazon EC2 Spot Instances, Google Preemptible VMs and Microsoft Low-priority VMs as k8s nodes.
Deploys Highly Available (HA) Kubernetes Masters.
Supports upgrading from kube-up.
Command line autocompletion.
Community supported!
UPDATE: Support for Gossip-based clusters!

This makes the process of setting up Kubernetes cluster using kops DNS-free, the only change you need to do is add .local suffix to your cluster name
No more talking – let's go straight to work.
Installation
[alert type="success"] For our most updated installation guide, visit our API documentation here [/alert]
After completing our installation guide, you should be able to see your cluster in the following places:
In our Spotinst console: a highly-available k8s cluster up and running! In parallel, we can observe that two Elastigroups have been created. One for the master and one for the nodes:


We can also observe that the nodes are spread across multiple instance types c3.large,c4.large,m4.large,m3.large and different Availability Zones us-east-1a,us-east-1b: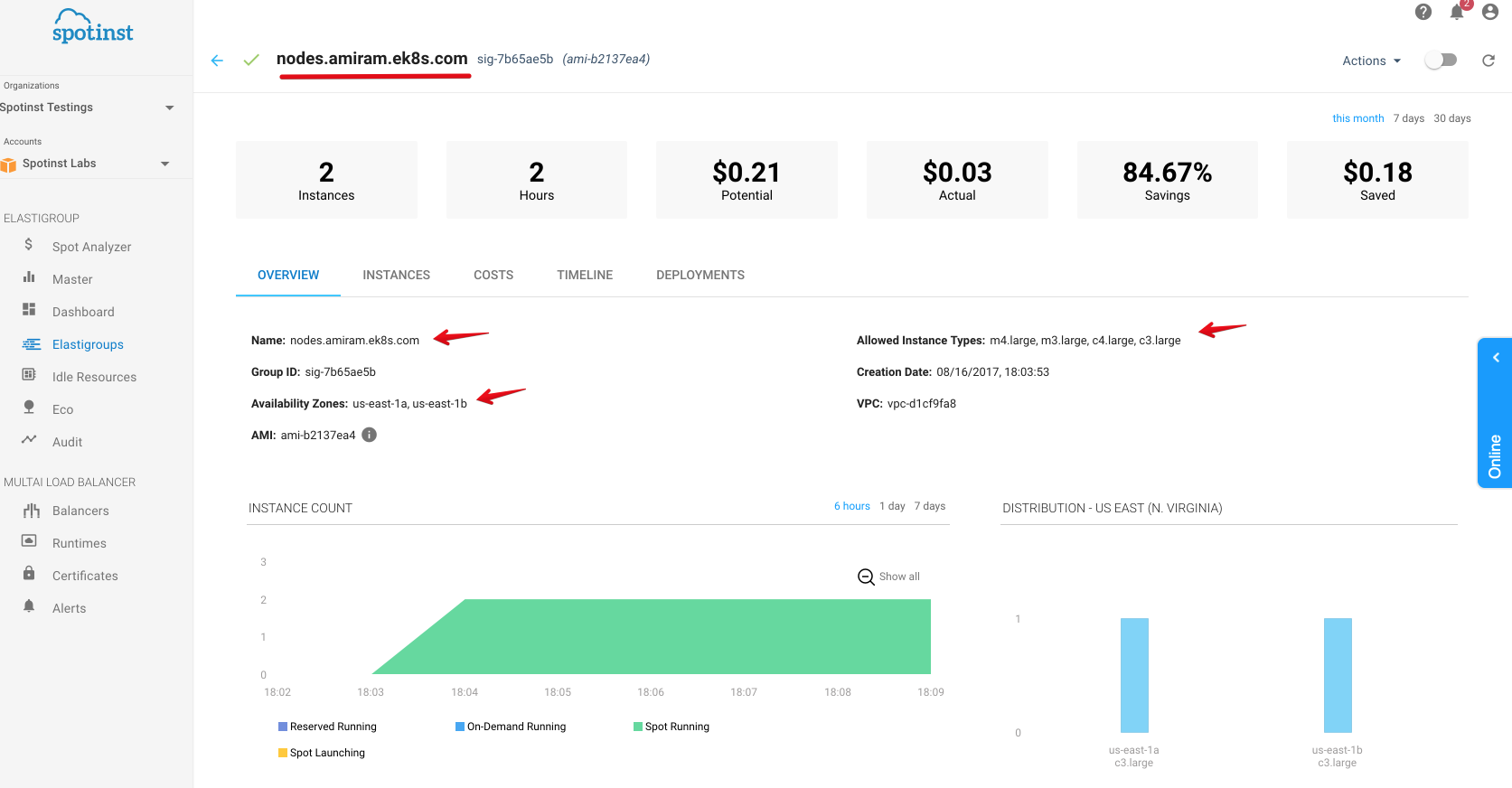 You should also be able to see your cluster in the Kubernetes console as follows: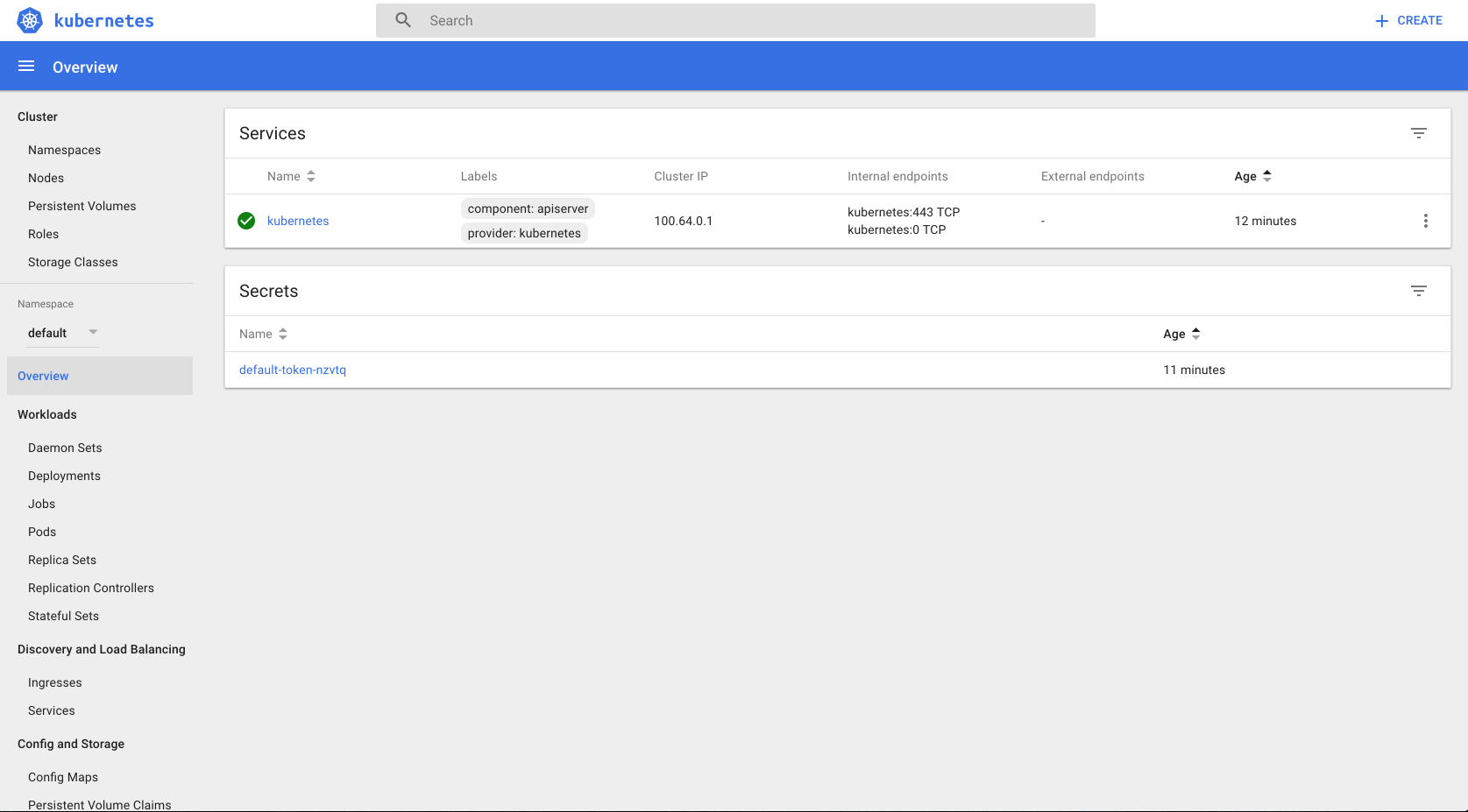 That's it. I hope you will find useful.
Next post in the series will be: splitting your k8s cluster across AWS and Google Cloud.