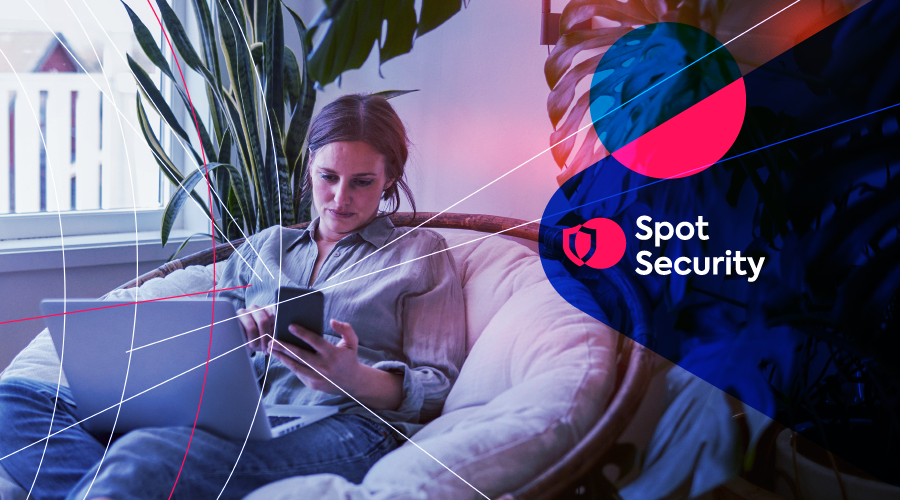 Reading Time:
2
minutes
In 2020, remote work exploded with the start of COVID-19 as businesses scrambled to stay productive and competitive amidst health concerns and quarantines. During the pandemic, close to 70% of workers were working from home. Currently, 4.7 million people work remotely at least half the time in the US, and 62% of workers claim to work remotely at least occasionally.  
While remote work has been both necessary and successful, it requires solutions to allow employees to share files and collaborate from any location. 
Accelerating cloud expansion became the solution to remote working
To address rapid adoption of remote work, IT departments had to accelerate their cloud computing and development plans. Other projects took a backseat while teams quickly rolled out virtual collaboration tools such as Microsoft Teams, Zoom, and Google Meet as well as file sharing services. As a result of this pivot to remote work, the collaboration software market will generate an estimated $20.8 billion by 2026.  
Cloud expansion introduced a new problem: security
Cloud security issues accelerated with the rapid adoption of cloud computing during the pandemic, and they show no signs of slowing down. Top security issues can include insufficient identity management, misconfiguration, inadequate change control, lack of cloud security architecture, insufficient management, account hijacking, and insider threats. 
These vulnerabilities are costly from time, brand equity, and PR perspectives. The average cost of a data breach is now $4.35M, up 12.7% from 2020. For organizations using the cloud to collaborate remotely, the need for heightened cybersecurity protocols is critical.  
Solving this new problem requires better visibility
Boiling down the top security issues listed above, many of them result from a lack of visibility. With better visibility into your cloud environment and assets, you can help solve misconfigurations, architecture issues, and insufficient management. In turn, solving those issues can help prevent the vulnerabilities that can lead to data breaches, hijacking, and insider threats. 
The best visibility is a full, 360-degree view of your asset inventory, plus detection of and remediation for risks, events, threats, anomalies, and compliance issues. Instead of being reactive to an event, you can quickly view, assess, and remedy the situation based on the policies of your organization.  
Spot Security does this and provides your organization with a multi-faceted view of your cloud infrastructure's security and compliance posture with clear observability of the logical network or policy view of your services. 
Prioritize remediation with the right recommendations
Just seeing your environment is not enough, though. Spot Security prioritizes threats, so you only look at what is relevant because, depending on your business, not all alerts are bad nor require your attention. We use AI and MITRE's ATT&CK framework to alert you to a threat at the right place at the right time with the right recommendation. This type of prioritized remediation turns knowledge into action. 
In addition, we have always-on compliance reporting at the overall and individual asset level. One-click audit report generation means you can quickly respond to inquiries and dedicate your time to other security initiatives. 
All this combined means you don't have to wait for a security issue to create a newsworthy event. You can continue to expand your cloud footprint to solve business problems, like remote work, while keeping your environment secure. 
Getting started with Spot Security
Sign up for a free 30-day trial of Spot Security. To get started, log into the Spot by NetApp platform, click on Spot Security and then Administration.