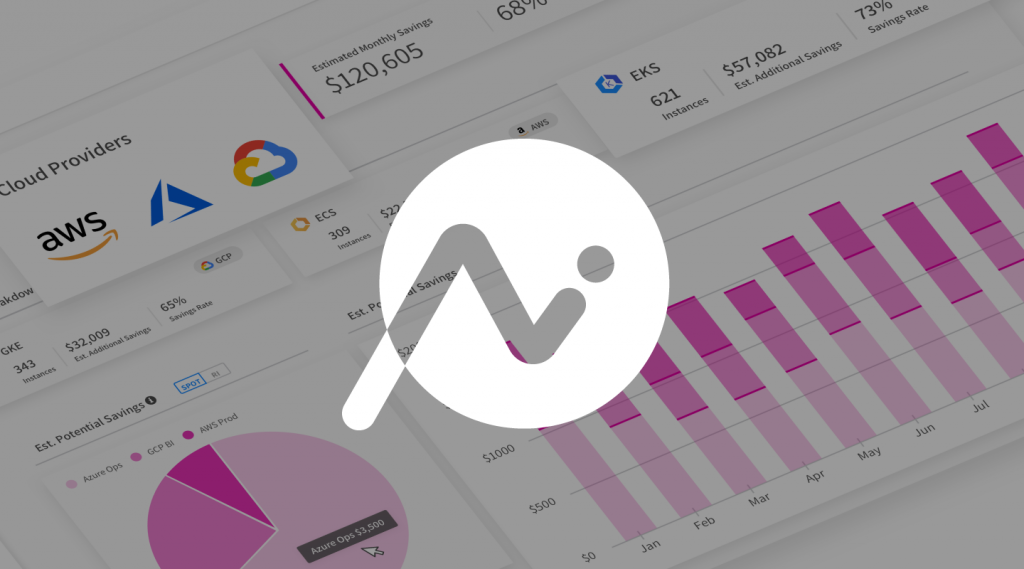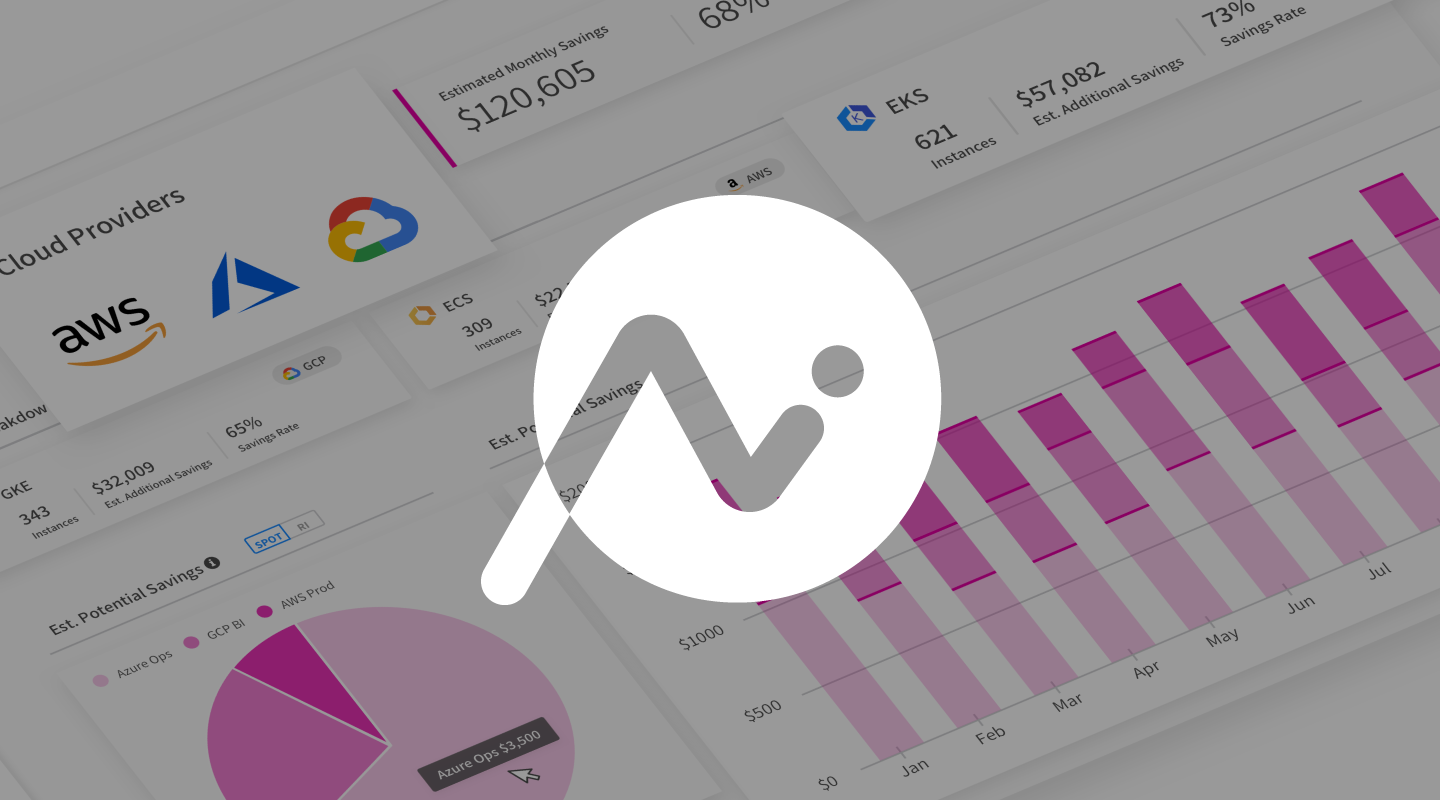 Reading Time:
6
minutes
Cloud Cost Management and Visibility – A Brief History
The rise of cloud computing has started an era of unprecedented growth and agility for the IT ecosystem. With customers ranging from individuals to global enterprises now being able to deploy infrastructure at the click of a button, this new ecosystem brings about both innovative capabilities as well as new challenges.
With multiple accounts containing varying workload types, spread out across regions around the world, and covered by multiple pricing models, keeping track of it all becomes a daunting task. As use grows, the amount of resources organizations devote to understanding and managing their cloud spend is ever increasing, making cloud cost optimization an ongoing, corporate-wide effort.
This new cloud reality gave rise to an entire industry of cloud monitoring and analysis tools. Cloud providers do often provide their own cost management capabilities, but these native solutions are restricted to the particular cloud providers offering them. As organizations want to avoid vendor lock-in by implementing multi-cloud strategies, third party cloud management platforms have become popular.
Today, a simple Google search yields countless tools that give cloud users the visibility and control needed to manage their cloud costs across providers. Some of these tools provide excellent value by delivering data and insights at high levels of granularity. And yet these cloud cost management tools often have their own caveats. The most robust and informative of them can be quite pricey, where you end up spending more just to learn how to spend less. Often times they overload their users with information and features, making it hard to find the numbers that matter most.
Moreover, they provide only "passive" information which can be used to help make decisions or devise a strategy, but don't offer a built-in solution to automate action and actually optimize existing workloads.  Until now, most of the actual work has remained on the shoulders of the customer.
Cloud Analyzer – Taking Cloud Management to the Next Level
The Spot platform is designed to automate and optimize cloud workloads, and since its inception, every product added to its list of offerings has been delivering a very tangible way of doing just that. From the automation of web application and single instance workloads on spare cloud capacity, to container orchestration at scale, the platform has steadily grown its value offering across the 3 major cloud providers – AWS, GCP and Azure.
Today Spot is proud to introduce the latest addition to its roster of products – the Spot Cloud Analyzer.
Spot recognizes that a robust cloud monitoring and control tool is required to perform several key functions:
Track spend and monitor expenses.

Extract value from this data to identify waste and potential areas for optimization.

Define executable action items.
Keeping the above goals in mind, Spot Cloud Analyzer tackles the management and optimization challenge from a new angle. Being part of the Spot Platform, it is designed not only as a cloud visibility tool, but rather as a first step that customers can take in their continuous cloud optimization journey. Spot customers can now enjoy a holistic cloud view and see where and how they can optimize with any one of the Spot optimization tools, whether for web applications (Elastigroup), containerized workloads (Ocean), stateful, single instances (Managed Instance) or for AWS Reserved Instances and Savings Plans (Eco). 
Getting Started with Spot Cloud Analyzer
To get a feel for what to expect from the Spot Cloud Analyzer, let's take a quick look at the different features and the value they offer:
Cloud Cost Analysis – An Executive Drilldown 
Spot Cloud Analyzer delivers a high-level cost analysis of historical, current and projected spend, providing deep cross-cloud and cross-account visibility. This helps financial executives and others with a P&L responsibility, get a clear view of their entire cloud expenses, as well as drill down into individual workloads, accounts and services.
 Key features include:
A summary containing current month-to-date and projected costs with a comparison to the previous month, as well as the previous week's missed savings that could be achieved with further optimization.

Account efficiency indicators, which assign each cloud account a score based on current spend and additional potential savings. The efficiency indicators help bring attention to the accounts that have the highest potential for spend reduction. Accounts that are not yet fully optimized can be quickly linked to the Spot platform.

A Top Accounts view which helps organizations with multiple cloud accounts quickly identify high spend accounts in an intuitive chart.

Spend Analysis chart and table which provide a breakdown of costs per cloud account, region, service, operating system, instance life-cycle or by specific Tag Keys. This chart helps customers govern their organizational, account, department or project costs by easily slicing their current, historical and projected costs as well as by setting budgets.
Using the above tools it is possible to identify a top spending account, check its efficiency score in the efficiency table to learn if it can be further optimized, as well as learn what particular service or workload is responsible for the high spend via the Spend Analysis charts. 
Say Goodbye to Rogue Spending and Shadow IT
Cloud Analyzer's Trends & Notifications continuously identifies trends and irregularities in cloud usage, highlighting events such as spikes in spend and usage, misconfigured resources, instance failures and more. Each event can be investigated to easily identify the root cause for immediate remediation. Additionally, custom event parameters can be configured to catch specific types of irregular cloud consumption.
Key features include:
Top Trends graph which highlights irregularities in account spend. The graph can be filtered by cloud provider, account, and timeframe.

Preconfigured event definitions, which help with initial analysis of accounts without requiring any setup or manual work.

The ability to add custom event definitions, which help tailor the tool to the individual customer needs.

A list of top events, which shows the most recent events triggered. Individual events can be opened for further investigation, and subsequently dismissed to be stored in a dedicated archive.
With Trends & Notifications, potential issues that may lead to unexpected cloud spend at the end of the month can instead be identified early on, and preventive measures can be applied. With custom event definitions, customers can adjust the sensitivity and gain insight and control over their budgets.
Cloud Management That Takes You From Visibility to Actionability
Cloud Analyzer's Optimization Dashboard acts as a portal to the rest of the Spot platform. The Optimization Dashboard displays a complete, cross-account savings summary. It identifies workloads that can be optimized via any of the solutions offered by the Spot platform, and provides detailed recommendations that customers can implement and automate with the click of a button.
Key features include:
Compute Overview: a main dashboard that summarizes cloud spend, waste, and potential savings that can be gained across cloud providers and accounts, as well as efficiency over time.

Containers: Overview and optimization opportunities for containerized environments. Individual workloads such as EKS, ECS or GKE clusters are analyzed and their import process to the Spot platform can be initiated with the click of a button.

Elastic Applications: Overview and breakdown of savings on elastic use cases such as auto scaling, load balancing, big data and more. Individual workloads can initiate the import process directly.
Using the Optimization view, customers can take direct action to avert a potential increase in spend identified via the Trends & Notifications tool, or follow up on their Cost Analysis findings and optimize key workloads to increase account efficiency.
Cloud Cost Portal That Leads to Automated Optimization
Spot Cloud Analyzer is the new gateway to the Spot platform. It helps customers identify key areas in their cloud accounts which can be optimized for maximal cost savings and efficiency. It helps avoid waste and potential "surprises" in the cloud bill by highlighting irregularities and trends, and delivers findings that are actionable and resolvable, directly from within the Spot Platform. 
Spot Cloud Analyzer makes cloud cost management instantly accessible for R&D teams as well as executives, empowering organizations to achieve cloud cost accountability and excellence.