We are happy to announce our latest integration with the AWS domain name system (DNS) web service – Route53, which lets customers front their services in a simple and cost-effective manner.

Previously customers could only front their Elastigroups using Load balancers such as ELB and Multai, which provide advanced routing and balancing features. In some cases, those services are not required and simple request routing is enough. In those scenarios, customers would still have to deal with the relative complexity of a load balance and incur the full load balancer cost.
Now, Elastigroup provides a less costly, lightweight alternative for fronting your web services, by automatically and seamlessly registering Elastigroup instances with Route53.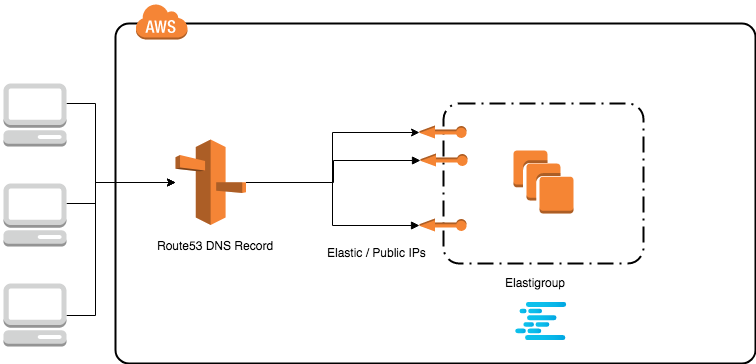 The Route53 integration is available via the API and Console.