Your cloud, your tools, one Spot
Our software works with leading cloud platforms, services, and tools so that you can simplify and automate your cloud infrastructure wherever your workloads and applications run and however you run them.
No complex assembly required!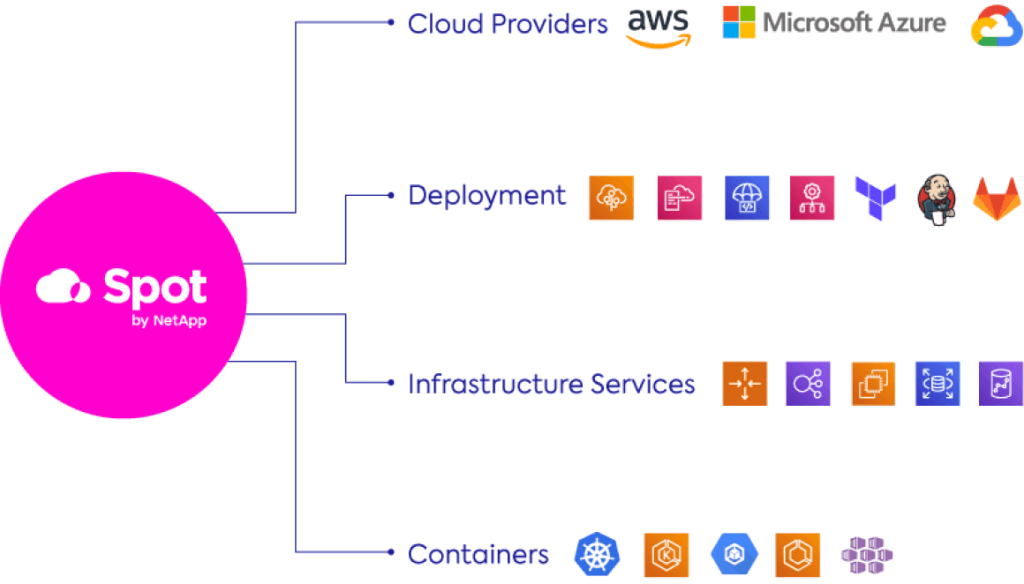 Join the
Spot team
We're looking for skilled, motivated people looking to make a difference. Join our global team to help change the way that people operate in the cloud.