Reading Time:
< 1
minutes
AWS has just announced that you can launch their storage-optimized, high I/O i2 instance types as Spot instances. This is great news for advertisers, marketers and other EC2 users who run data-intensive analytics or simulate production environments for continuous integration and deployment applications.
Using Spotinst's easy-to-use, intuitive tools, you can quickly launch your desired instances with any and all relevant criteria and configurations. After that, you can just sit back, relax and let us manage your Spot instances, ensuring that you get full availability and performance with up to 90% discounts.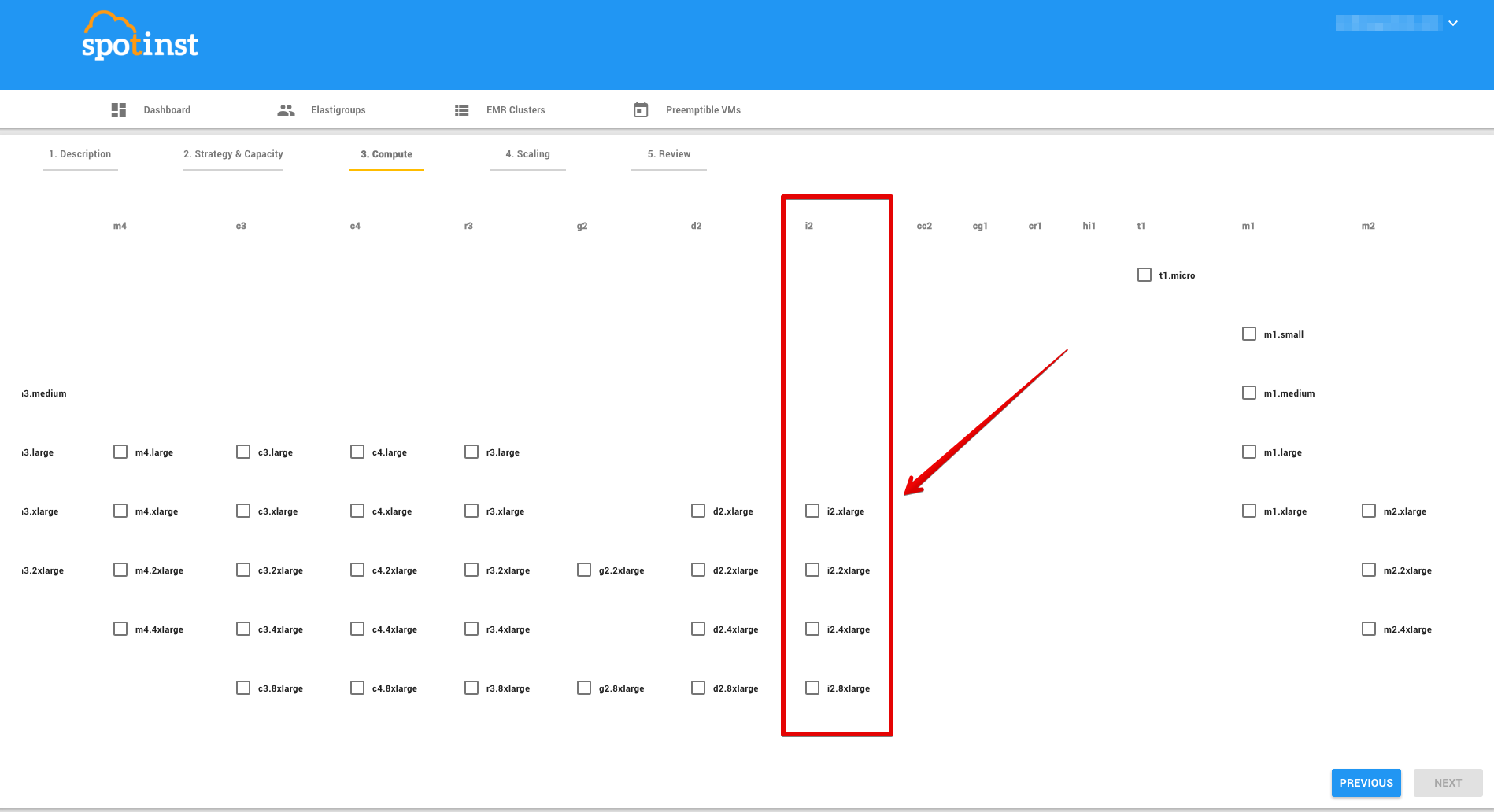 Test-drive Spotinst today and for a super-optimized deployment!